Autodesk Brings Its 3D Home Interior Design App Homestyler To Android
Decorating a living space involves more than just placing furniture along the walls and matching the carpet with the curtains; it has a lot to do with finding the right furniture, lighting fixtures, curtains, carpets, and what not. It takes a lot of work, and there's no 'try room' for furniture like there is for clothes, so unless you know what you're getting will work for sure, you might end up buying the wrong design, style or color of furniture, fixture or decoration items. Autodesk's Homestyler is a multiplatform app  that lets you plan how you're gong to furnish a room and share your design with other users. You can choose empty rooms to furnish with virtual furniture by picking items that you can actually buy, or using mock ones that don't have a real-life replica but that you can perhaps get made by a designer or a carpenter. The app is equipped with all types of rooms, furniture pieces, fixtures, electronics, and even a large selection of paint colors for your walls. Homestyler started off as a web app, was brought to the iPhone, iPad and iPod touch a couple months ago and now finally has an Android variant as well. 
Homestyler lets you create a room in one of three different ways: taking a picture of an actual room, choosing an existing room (furnished or empty) from the app's gallery, or starting with a blank, empty room and furnishing it from scratch.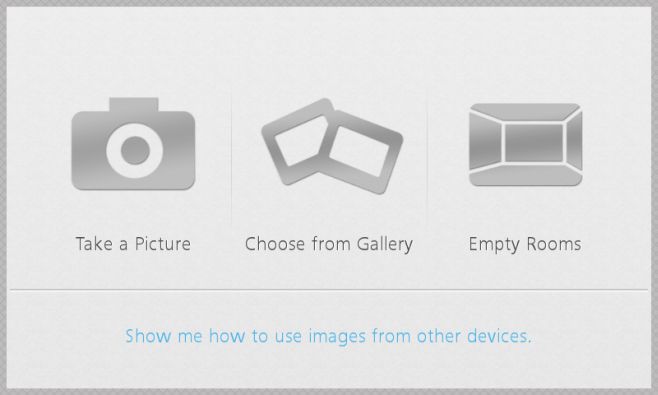 There are different types of rooms to choose from: bedrooms, kitchens, bathrooms, galleries etc. Simply pick one and tap 'Redesign' at the top-right to begin editing it. You can add furniture, change the dimensions, and repaint the walls.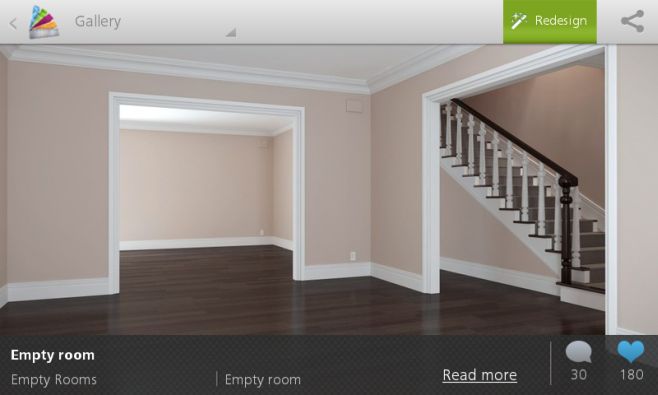 The items you can add are divided into different categories that you can browse. You will be able to see from the preview if the item is available for purchase and or just a virtual item that doesn't have a real purchasable counterpart. You will notice a definite difference in the quality of the two types of items. Dragging an item repositions it, while pinching gestures make it smaller or larger.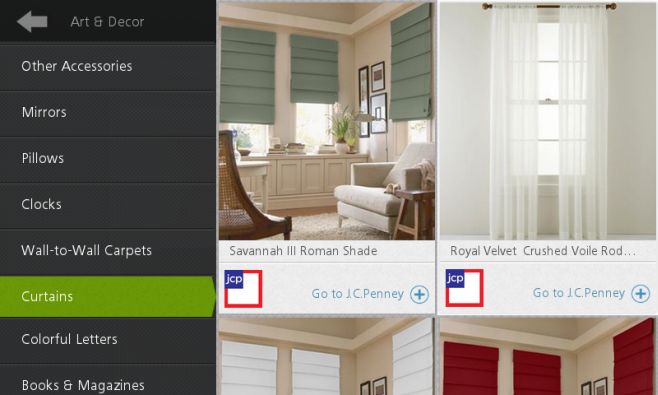 To edit the dimensions of the room, tap the measuring tape button and select the walls you want to resize. You can change the size to match actual dimension of your room. Measurements are available in both metric and imperial units. To change the color of the walls, tap the paint roller button and then swipe right to view the large range of paint palettes. Now tap the one you like, and then simply tap the walls you want to paint with that color.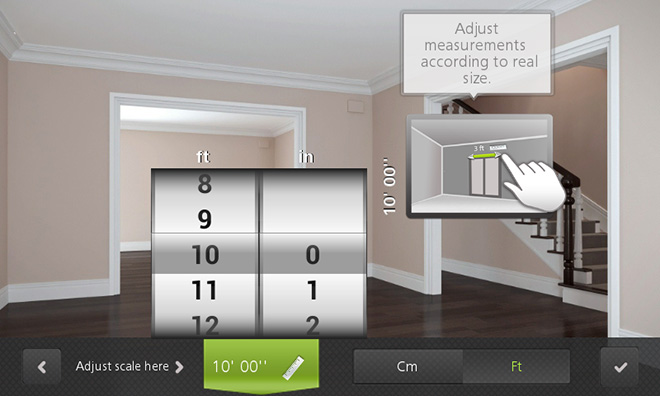 Apart from being able to create your own rooms, Homestyler also lets you browse a huge library of rooms designed by other users and professionals. You can create an account and save different projects to it, share your designs with others, and also view articles from different interior design magazines. The articles, 3D gallery and photo gallery can all be sorted by the type of room you want to decorate.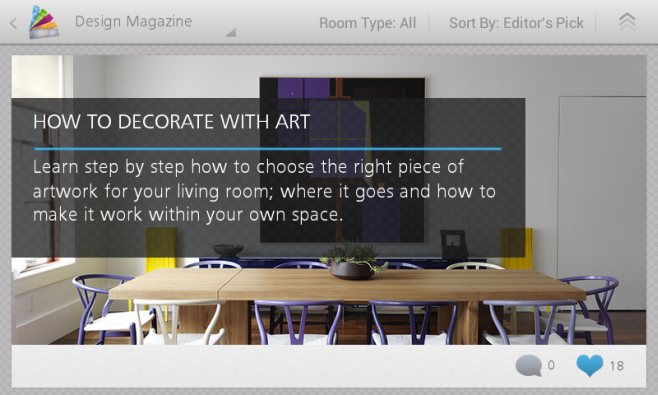 Homestyler works pretty well on small screens too, but it's best used on tablets. For a small app, it packs quiet a lot of features. We did experience a few crashes, particularly when trying to apply a fresh coat of paint to our walls, but the app worked excellent otherwise. It feels very much like carrying a catalog around with you to help you plan a room whenever you have spare time, and seeing everything laid out right in front of you before you make your purchases can prove to be a great time and money saver.
Install Homestyler for Android