Download Samsung Galaxy Camera App For Google Play Edition (GE) S4
Samsung ventured into uncharted territory last year when they released the Galaxy Camera running Android 4.0 Ice Cream Sandwich. It combined the best features of a point-and-shoot camera – significantly better than smartphone image quality, and optical zoom – with that of a modern smartphone – quick Internet connectivity and hundreds of great apps for editing and sharing photos. Now, if you already own a Galaxy S4 and don't wanna carry yet another Android device but still want the features of Galaxy Camera on your smartphone, today is your lucky day! XDA-Developers member LastStandingDroid has ported Galaxy Camera's camera app and made it available for the GE (Google Play edition) version of Galaxy S4, and you can get it running on yours in a few simple steps.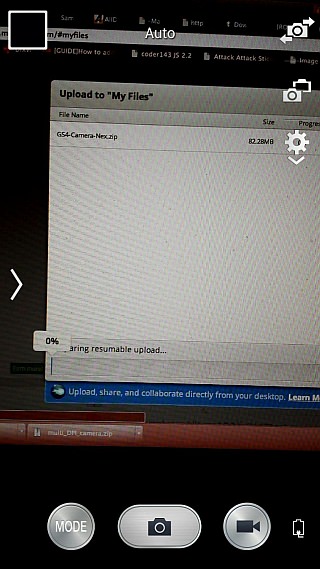 This Camera app is different from the stock Android 4.3 Camera app that ships with the device by default. As of this writing, it does not bring anything decidedly new to the table in terms of features, so don't expect exclusives like Best Face, Burst Shot, Eraser mode, Sound & Shoot, Animated Photo (or GIFs, as they are more popularly known), and Dual View to work for now. However, the developer is working on porting their functionality as well, and has succeeded with getting Beauty Face to work so far. That said, the app does let you take photos with both cameras, preview them, manage auto focus, turn on the flash when required, and record video at 1080p resolution.
Alright, getting down to making the app work on your phone.
Disclaimer: Follow this guide at your own risk. AddictiveTips will not be responsible if you damage your device or any data stored on it.
Requirements
Rooted Samsung Galaxy S4 "Google Play edition". The app will not work on the regular TouchWiz edition S4, or on any other ROM or device.
A custom recovery such as ClockworkMod or TWRP
Instructions
Transfer the downloaded zip file of the Galaxy Camera app to the /sdcard directory on your device.
Shutdown your Galaxy S4.
Press and hold Power + Home + Volume Up buttons until you boot into recovery
For ClockworkMod Recovery, choose "install zip from sdcard" > "choose zip from sdcard" > [file you transferred in Step 1]. For TWRP, choose 'Install' and then select the file.
After the ZIP file has been flashed, choose "reboot system now" from the main menu for CWM, or 'Reboot' followed by 'System' for TWRP.
If you followed the steps correctly, the camera app from the Galaxy Camera will now be installed on your Google Play edition Galaxy S4. The Galaxy Camera camera app will be installed separately from the stock Camera app, and both will remain available.
Do let us know how the app worked out for you by leaving a comment below!
[via XDA-Developers]