How To Edit Lock Screen Shortcuts In Android 8
The Android o beta has arrived for anyone interested in testing the new version out. It has quite a few new features though as expected in any beta, there are bugs. Some features work, others don't. It's going to take a few months and several iterations of the new OS to iron them all out. If the past is any indication, the features you see in the Android O beta may not make it to the final stable version. That said, System Tuner is still present in Android O and it has a new experimental feature that lets you edit lock screen shortcuts in Android 8.
Lock screen shortcuts are the apps that you can launch by swiping left or right on your lock screen. You could not edit these shortcuts in Android 7. The default shortcuts were the phone dialer app, and the camera app. If you didn't want to use these apps, you had no recourse.
To edit lock screen shortcuts in Android 8, you need to enable System UI Tuner. Once you've enabled System UI Tuner, open the Settings app. The Settings app has changed a bit in Android 8. A lot of the preferences have been swept into categories. Scroll down and tap System>System UI Tuner.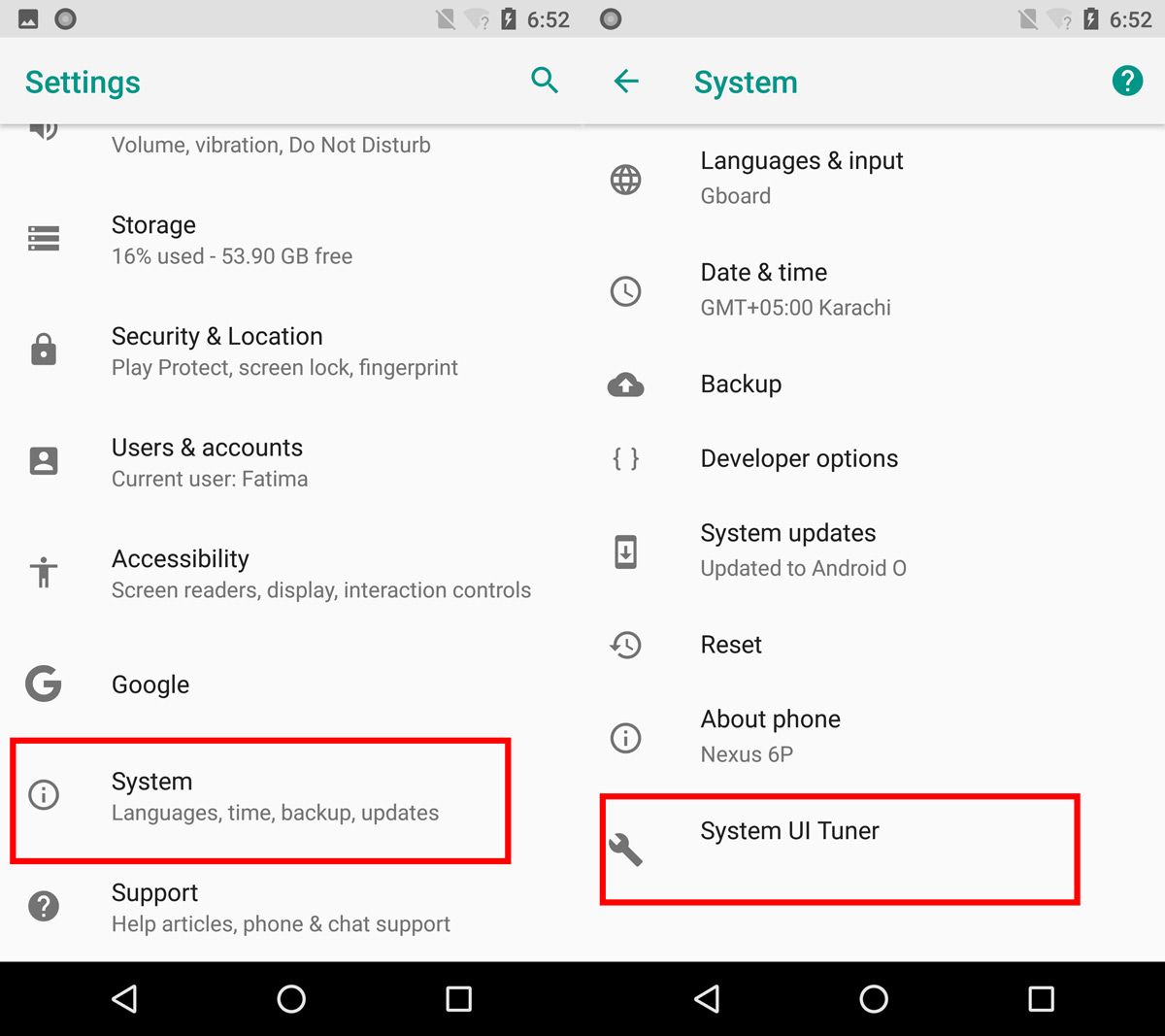 On the System UI Tuner screen, tap Lock Screen. You can edit either one, or both the left and right shortcut. The left shortcut is the button that appears at the bottom left of the lock screen. You swipe it right to use it. Likewise, the right shortcut appears at the bottom right of the lock screen. You have to swipe left to use it.
Tap the shortcut you want to edit.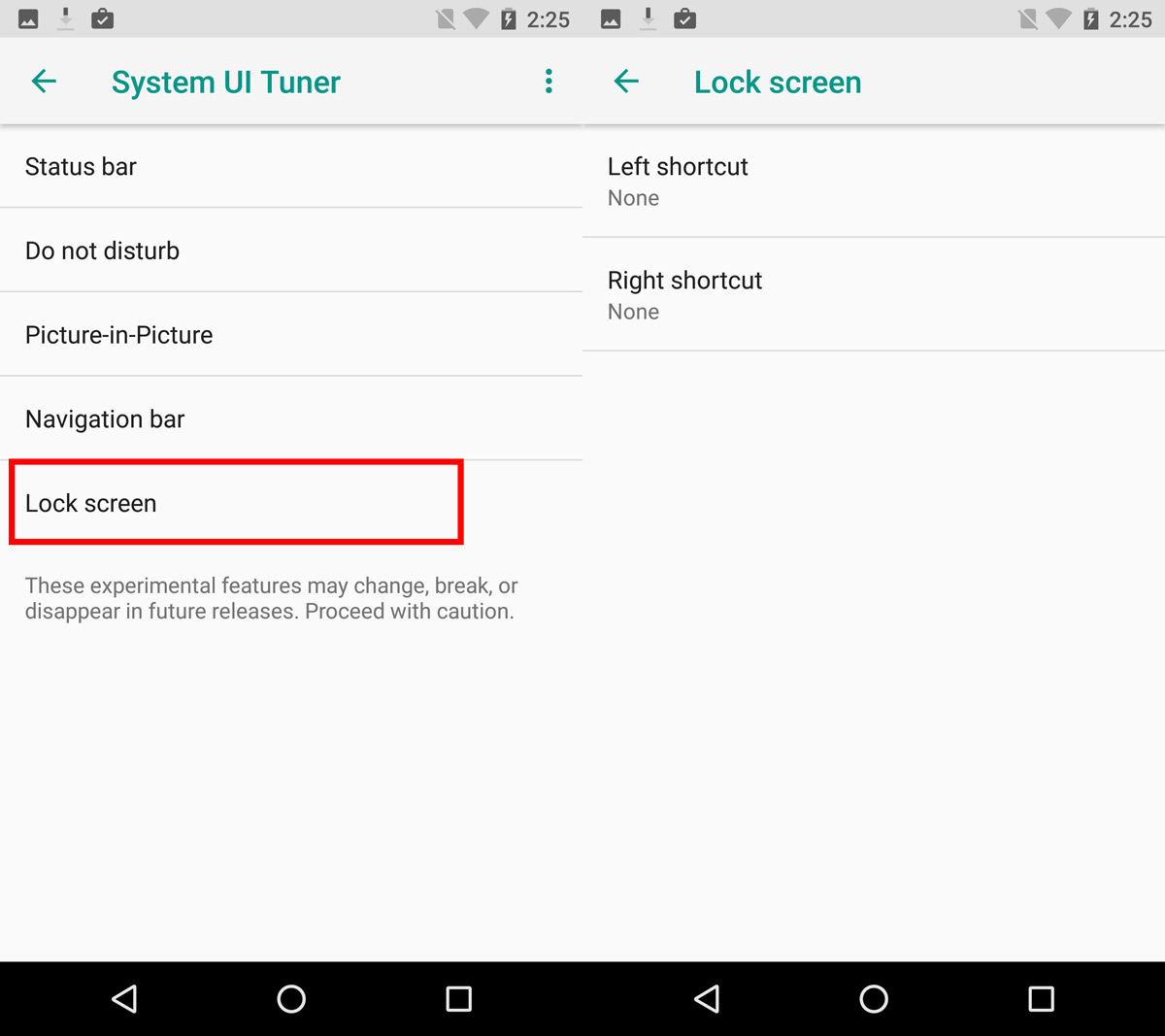 Select which app you want to associate with the shortcuts. You can choose to disable unlocking your screen by swiping left or right from this same screen.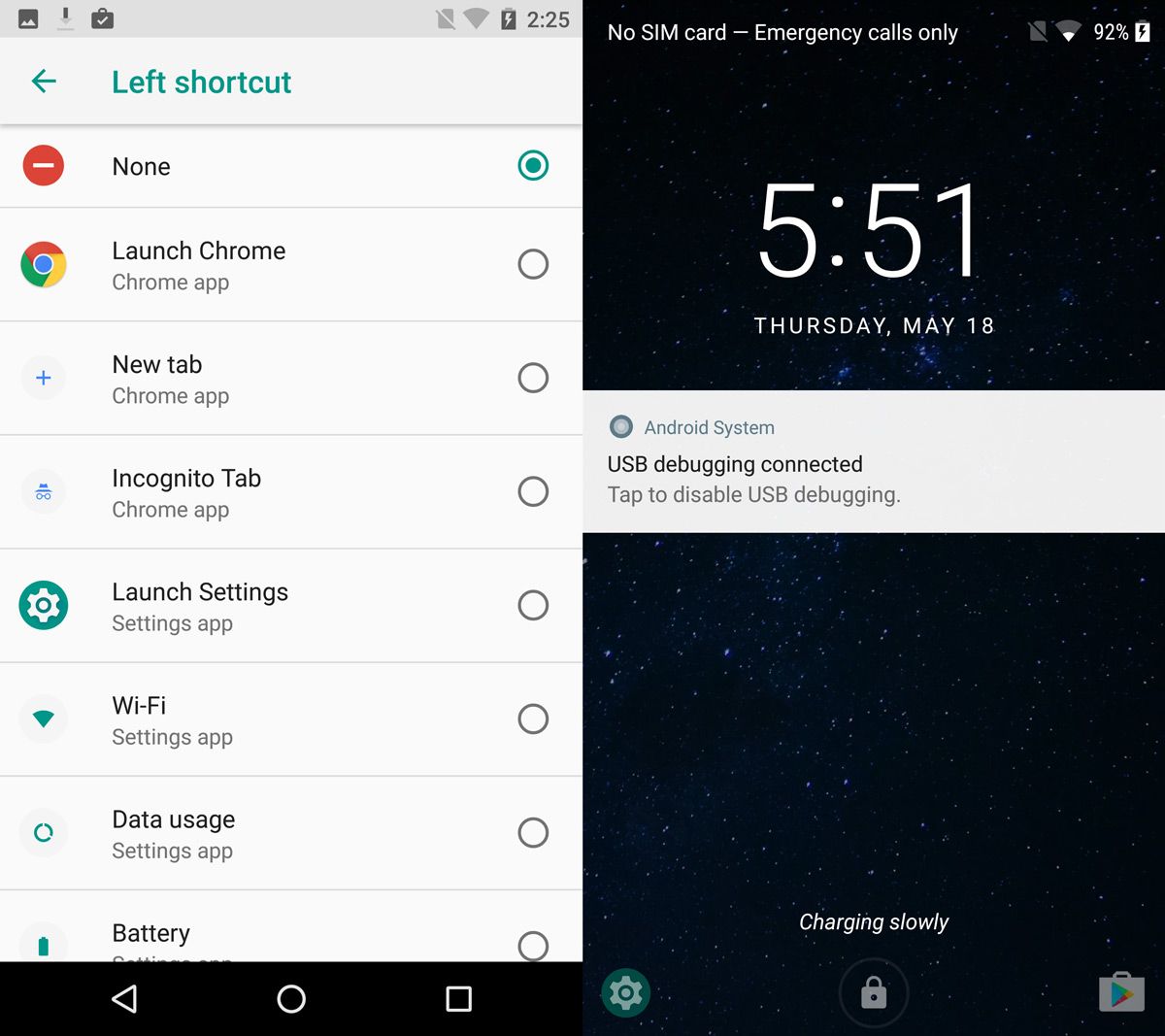 What's interesting about this feature is that you can set apps to open via a shortcut and you can also associate app shortcuts with the lock screen shortcuts.
Google has, and continues to, experiment with the lock screen. At one time, the lock screen supported widgets as well as shortcuts right out of the box. Users could freely customize these shortcuts. With Android 6 and 7, the lock screen shortcuts were locked down so that you had to root your phone to change them. It wasn't the greatest decision Google made and it's good that it's been fixed. Something as simple as this should not require a rooted device to change.