FunCam For Android Offers 10 Great Real-Time Camera & Photo Effects
Several recent surveys reveal that apps belonging to the multimedia genre are perhaps the most popular ones among mobile users. Narrowing down these survey results even further, we find that it's the photo and video-based apps that keep mobile users occupied for most of the time. No surprises there, to be honest, since app stores across both major smartphone platforms – Android and iOS  – are full of plenty of quality multimedia apps. When it comes to the photography genre, Google Play Store, too, has a huge variety of apps on offer. While some apps are based around the rather simple concept of capturing and sharing your snaps, like Instagram, others offer several exciting camera effects and filters that you can apply to your photos to make them look more vivid and appealing. Belonging to the latter category, FunCam is the fresh entrant into the Google Play Store. The app features 10 different camera effects that you can preview in real-time via the viewfinder, and instantly snap photos using an effect and image resolution of your liking. Details to follow.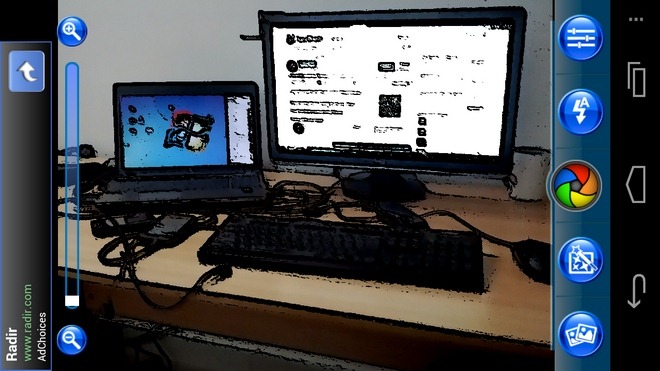 On the face of it, FunCam might sound yet another run-of-the-mill camera replacement app with just a couple of free ordinary effects, but in reality, the app has certain traits that make it a very handy prospect in its own respect. For instance, the app, unlike most of its peers, offers all 10 unique and highly-appealing camera effects absolutely free of cost. Next, it sports a simple, uncluttered UI that allows instant preview of live images through the camera's viewfinder, with your preferred camera effect applied all over the live images. The app also supports instant image-snapping, without any noticeable lag, force close instances, or even shutter sounds (only if  your device supports silent image-capturing).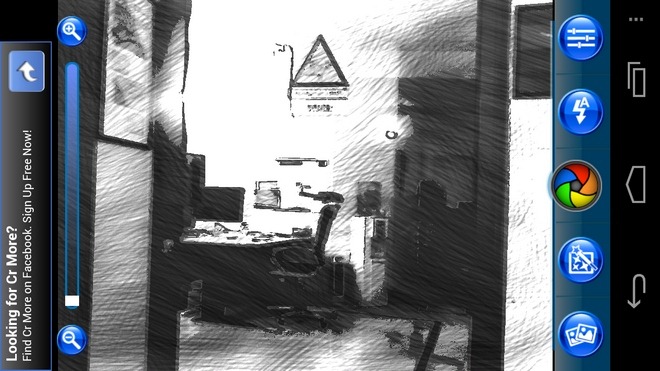 Then, FunCam also lets you adjust various photo attributes as per the selected camera effect. For instance, you can adjust the brightness and contrast levels, as well as the strength of various effects, where applicable, through various on-screen sliders. The app also supports capturing images using wide image ratio formats, and lets you enable the auto-focus feature for your snaps. Apart from that, you have an on-screen slider to adjust the camera zoom level and a flashlight toggle.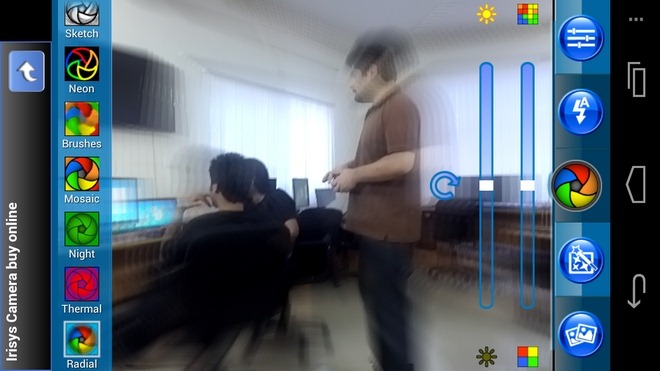 As mentioned earlier, FunCam packs 10 highly enjoyable camera effects which are as follows:
Thin
Thick
Cartoon
Sketch
Neon
Brushes
Mosaic
Night
Thermal
Radial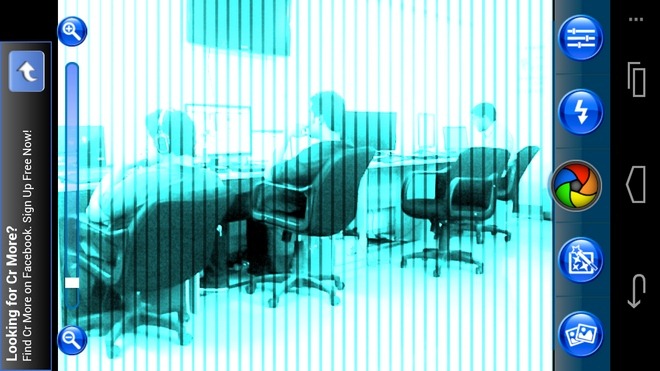 Each supported camera effect imparts a unique impact on your live as well as captured images, and gives them a totally different (mostly creative and outstanding) look. To make your snaps even more appealing, you can adjust the brightness, contrast and edge effect levels until you achieve the desired output. As soon as an image is captured, you're instantly presented with its full-screen preview, as well as the option to share it with your buddies right from within the preview screen. Images captured via the app can be found within the FunCam folder on your device's SD card.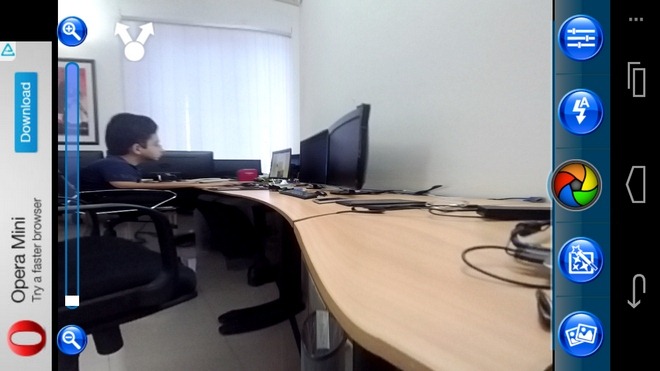 The only minor bug that we found is that it automatically triggers the flashlight at random intervals, and worse yet, displays on-screen ads. Other than that, FunCam is a fine example of a fun-filled camera replacement app that offers all the features without charging you a dime.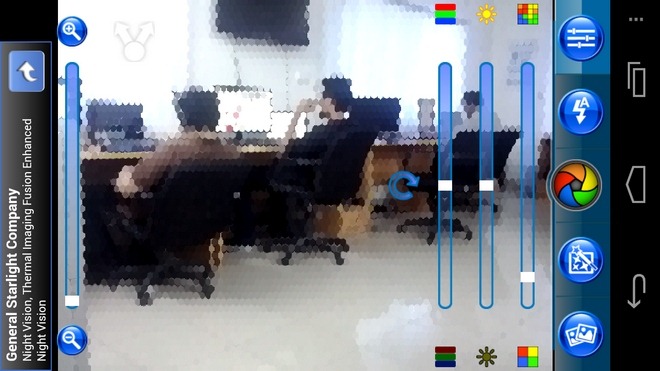 Whenever there's a moment worth capturing, or a scene that you find worth looking at from an altogether different perspective, just pull out the device from your pocket, launch the app, pick your desired effect, preview the scene, snap, share, and you're done. It's that simple!
FunCam is available in the Google Play Store, and requires Android v2.2 or higher to run.