Gain S-OFF On HTC One With The revone Tool From Revolutionary
The HTC One M7 gets S-OFF! The Revolutionary team is back with a developer preview of revone – the tool to gain S-OFF and more on your HTC One. The Revolutionary team has played a pivotal part in getting S-OFF to most HTC devices in the simplest manner possible with their automated scripts. However, this time around, their S-OFF solution has started off as a command-line based developer preview in favor of providing early access. The tool should allow users to unlock, lock and relock the device as well as reset its tamper flag. So much for carriers locking down their phones citing security concerns. If you're wondering whether you need S-OFF on your device or not, check out our post on explaining S-OFF. Head on after the jump to learn how you can gain S-OFF on your HTC One.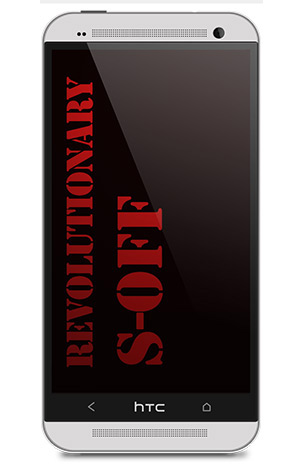 Please note that this tool is not a final release and isn't meant for inexperienced users. It may or may not work depending with every carrier variant out there. So far, it has received mixed feedback regarding its success.
Disclaimer: Follow this guide at your own risk. AddictiveTips will not be responsible if it results in your device getting damaged in any way.
Requirements
Instructions
Make sure USB debugging is enabled on your HTC One and connect it to the computer via a USB cable.
Open command prompt / terminal, switch to the directory to which you downloaded revone and enter the following commands:

adb push revone /data/local/tmp/
adb shell

If your device is unlocked and rooted, enter 'su' to switch to root before entering the following commands:

cd /data/local/tmp
chmod 755 revone
./revone -P

If revone reports success, reboot the device, but if it reports that you need to reboot the device and try again, or simply reboot it, wait 2 minutes and try again starting from from step 2. Assuming revone reported success and you rebooted the device, open a second command prompt / terminal and enter the following commands:

adb shell
cd /data/local/tmp
./revone -s 0 -u

You can use the '-l', '-r' and '-t' attributes later on for locking, relocking and resetting the device's tamper flag respectively. (Example: ./revone -r)

If the tool reports success again, reboot the device into bootloader mode by entering the command below and check the screen for the S-OFF signature:

adb reboot bootloader
For updates and queries, head over to the original XDA-Developers forum thread linked below.
[via XDA-Developers]