How To Get Google Assistant On Your Android Phone
Personal assistants are an increasingly popular feature on smartphones. Siri was the first personal, voice activated, assistant introduced on a smartphone. Since then, smartphones and desktops alike have updated to include a personal assistant feature. macOS has Siri and Windows has Cortana. It's now a matter of which personal assistant is better. Android has its own personal assistant that is slowly catching up to Siri's capabilities. Android started out with 'Ok Google' a voice activated feature that could tell you the weather and traffic conditions. Google has since developed Google Assistant, a more refined personal assistant for Android. Google Assistant was originally available on Pixel phones and Nexus devices. It is now available for any Android device running Android Nougat or Android Marshmallow. Here's how you can get Google Assistant on your phone.
OS Compatibility
You must be running Android  (Marshmallow) or Android 7 (Nougat) on your device. If you are running an older version, or you've upgraded via a custom ROM, you may or may not be able to get Google Assistant.
Update Google App
Google Assistant is rolling out with the Google App beta v6.14. Google App is the app on your Android phone with the 'G' icon in Google's signature colors. You use it to search the web or your device. The only problem is that you need to download the beta version to get Google Assistant. The beta version isn't officially available. You will have to look for the APK online. We should warn you not to download and install the APK from an untrusted source.
If you don't want to install an unofficial APK, you have to for the update in the Google Play Store. If you're running Nougat or Marshmallow via a custom ROM, you won't have too many problems looking for the APK.
Use Google Assistant
Swipe right to go to the Google Now screen on your device. Tap and hold the home button on your device. A prompt will appear telling you, you have a new assistant. Tap continue on the two screens that follow and you can start using Google Assistant.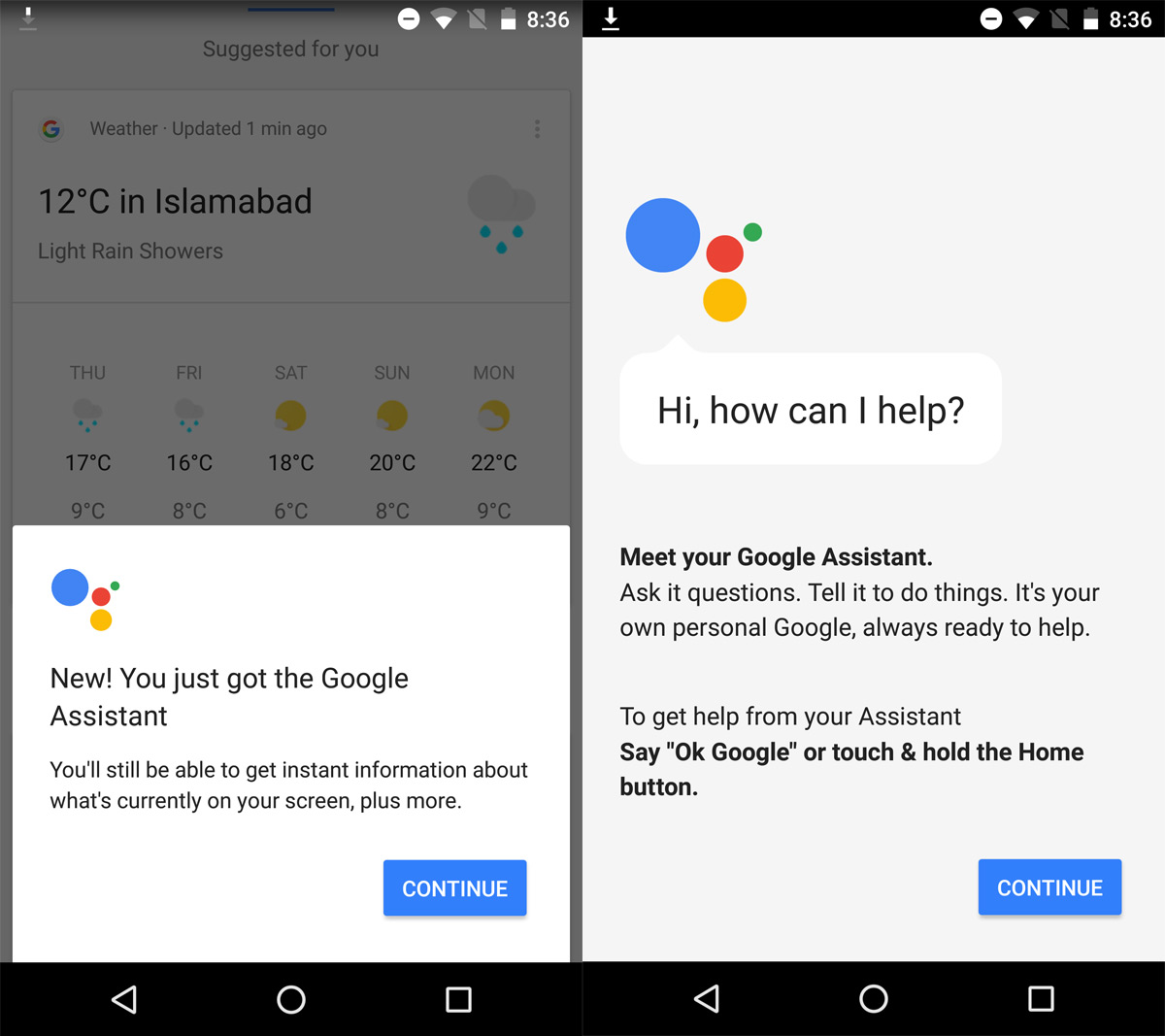 Tap the mic button to ask Google Assistant for the nearest coffee shop. It can read you your recent text messages, and tell you the weather. In many respects, it's like Google Now. It's low on features and functions but this is an app in beta so expect new features to be added.
Turn Off Google Assistant
If you decide Google Assistant isn't for you, you can turn it off. Tap and hold the home button to bring up Google Assistant. Tap the overflow button and select 'Settings' from the menu that opens. This will take you to Google Assistant's settings. At the very top is a Google Assistant switch. Tap it to turn it off and you will be left with just Google Now on your device.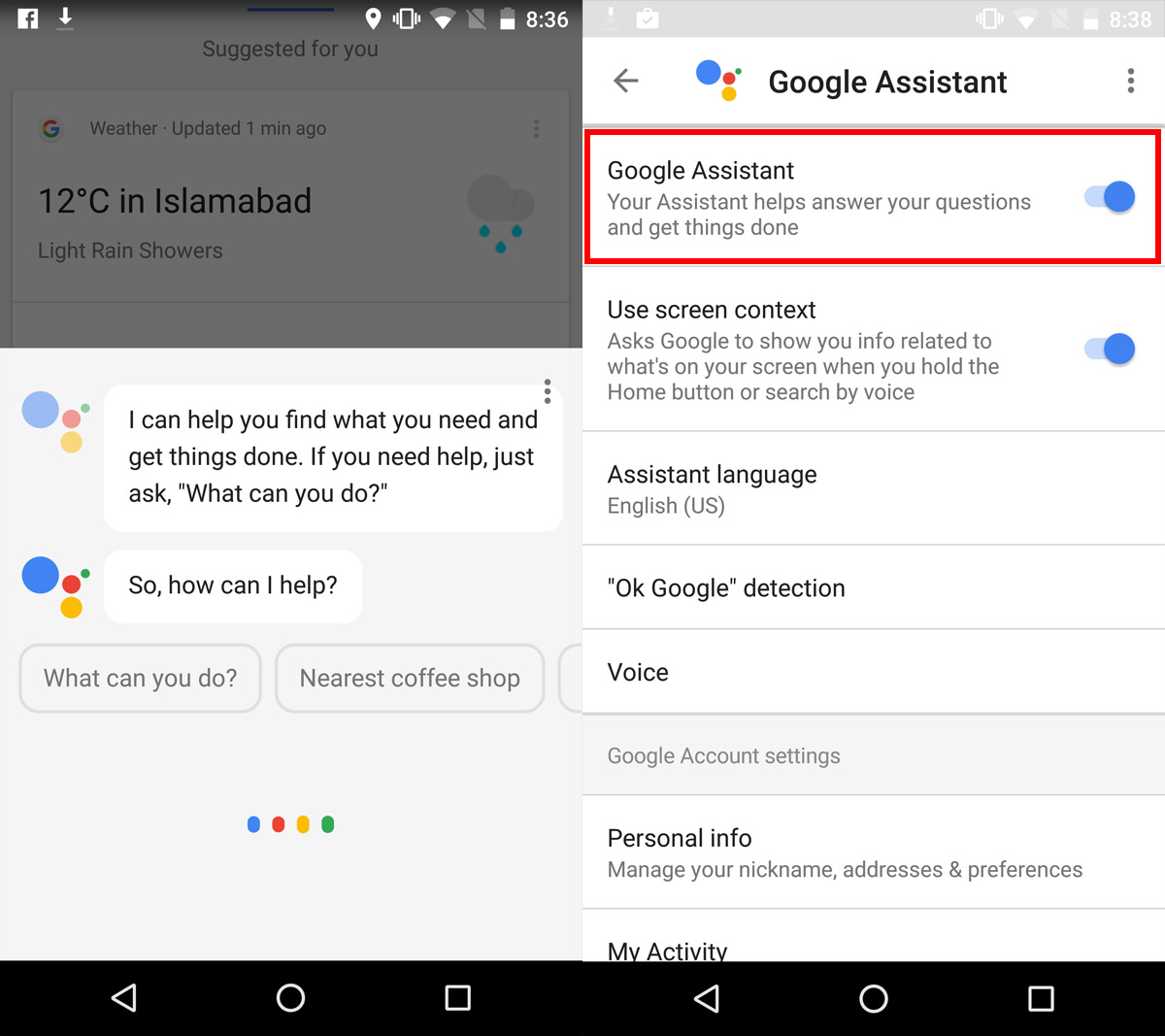 Turning off Google Assistant will not remove it from your device. It will simply disable the feature. You can turn it on again whenever you like.