How To Join Facebook For Android Beta Testing Program
If you're an avid Facebook user who spends a large chunk of their daily internet time on the social media service, you're likely already aware of the major announcements the company made during this whole year. When we were anxiously waiting for the revamped Timeline and the new 'News Feed' view, Facebook dropped its all new Facebook Home for Android users, followed by giving its official Android app a major facelift. It seems that Facebook's love for Android hasn't perished yet, but is instead only continuing to grow. Facebook is now introducing an all new Facebook for Android beta testing program. The purpose of this program is to get instant feedback from Android community to improve reliability and performance of the Facebook Android app. Can't wait to join this program? We've got step-by-step instructions for you right after the jump!
The first step you need to take to opt in for this program is to join the 'Facebook for Android Beta Testers' Google group. If you don't already have a Google+ profile, you'll need to create one for the purpose now. Simply visit the Facebook for Android Beta Testers group on Google Groups and click the 'Join Group' button, as demonstrated in the screenshot below.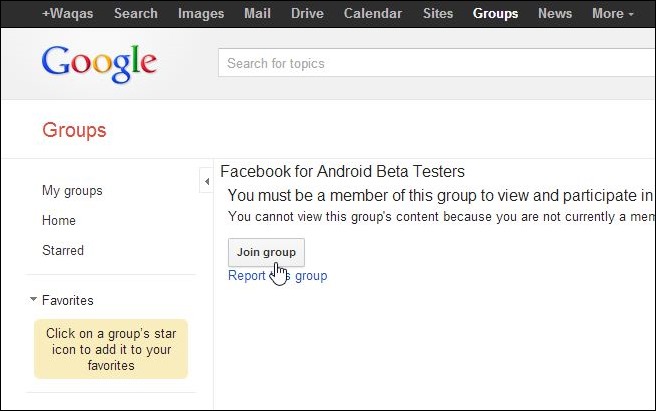 After having joined the group, head over to the Facebook for Android beta testers' page on Play Store and click the 'Become A Tester' button at the center. Do note that this will become possible only after you have joined the Google+ group first that is mentioned above. Moreover, make sure that the email address for Google+ and Facebook accounts is the same.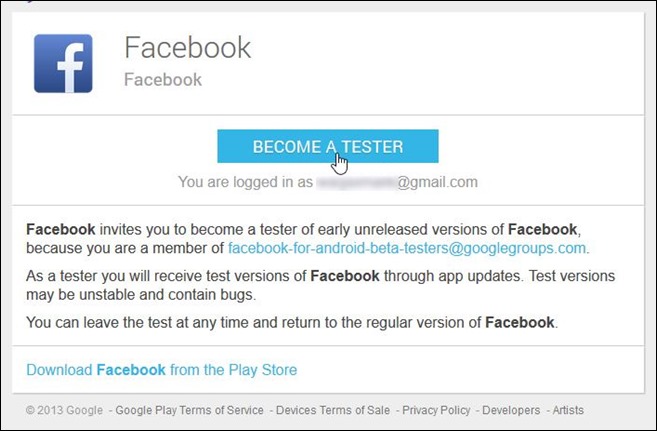 Next up, you need to click the Play Store link provided in the proceeding step after becoming a beta tester. Just click 'Download Facebook from the Play Store' and update your existing Facebook application. You can always choose to leave the test any time you want and revert back to the stable Facebook release. To opt out of the beta testing program, simply click 'Leave the test' from the same page.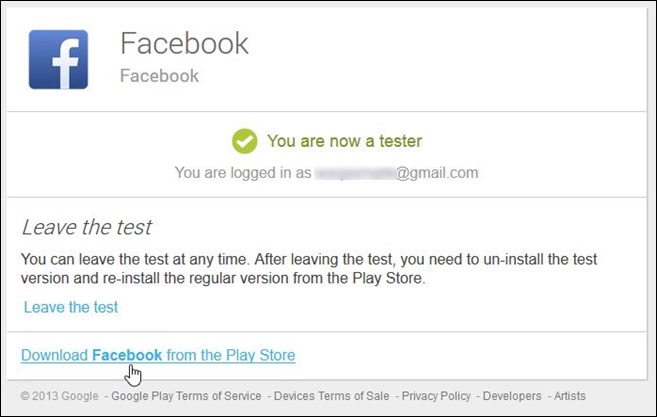 The last step in the process requires you to join the Facebook for Android Beta Testers group on Facebook. This is where all beta testers will be providing their feedback about the updates, features, bugs, errors etc. that they come across while using the app.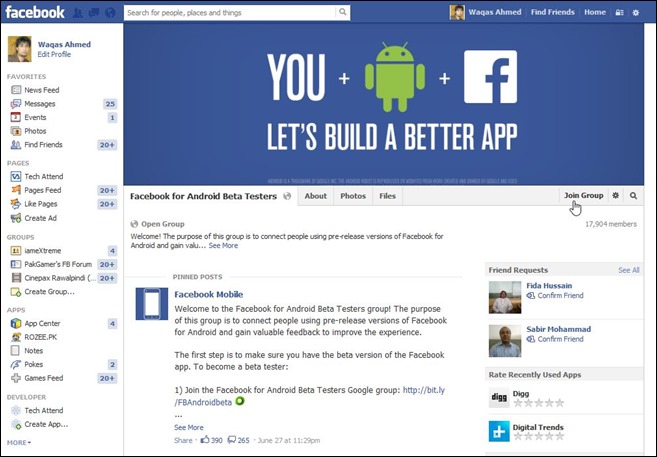 That's pretty much it – as part of the beta testers group, you'll get access to the latest features of Facebook for Android before they are pushed out to the stable version. So, just give it a go and your feedback may prove useful to Facebook for improving their Android offering for everyone!