2 Cool Tips: Edit PDF File Online, Convert HTML To PDF
Editor's Notes: We have covered multiple posts on PDF in the past, some include converting any office document to PDF format and vice versa, splitting and merging PDF documents, and a powerful PDF search engine. PDF is the most popularly used document format and we aren't surprised to find more handful PDF tools out there.
Today I am going to cover two handy PDF online tools. One is to edit a PDF document online without the need of using any desktop tool. Second is to convert any web page to PDF file, so that it can be easily edited for your own need.
Editing And ANNOTATING PDF File Online
PDFVue is a free online service that lets you edit and annotate any PDF document instantly. With it you can add, edit, and highlight text, fill forms or add your own custom form, add stamps, change colors, draw lines, add notes, and much more.
Just upload the PDF document from your computer or from a URL and it will load instantly, once you have edited the document, you can save it to your hard disk or share it directly with your friends or co-workers.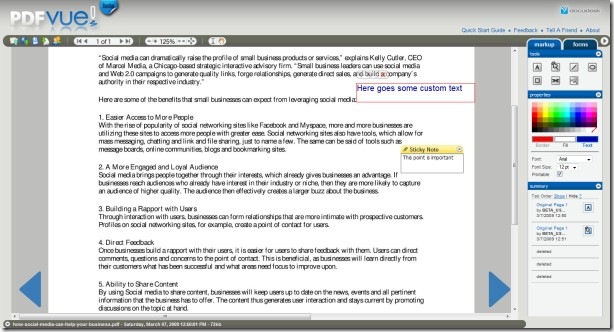 Converting HTML Web Page To PDF Document
HTML to PDF Converter is a simple service that can convert any web page to PDF document instantly. Just enter the URL of the web page and click Make PDF. It will convert the web page to PDF document and download automatically.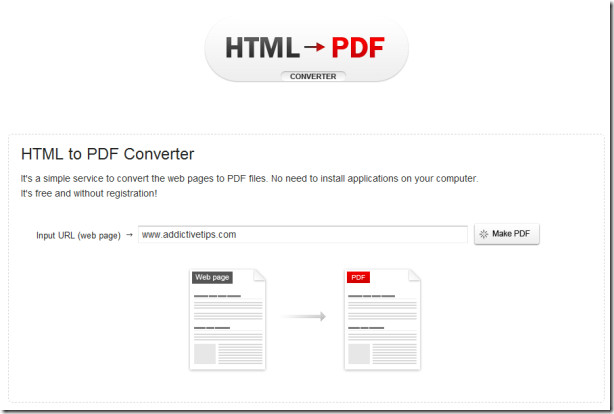 These are free services and no registration is required to use them. Enjoy!