Blog Scrobbler Tells Your Twitter Followers Which Blog Posts You Are Reading
Do you have a good following on twitter and would love to share the blog posts you are reading with them? Blogscrobbler is an add-on for Firefox that let's you do exactly that. If you spend a minimum of 15 seconds reading a blog post, it will automatically tweet it to your twitter account.

It notifies you by showing a small pop-up on the upper right corner of the screen.

Since this add-on does not have a page in Firefox add-on directory, you have to manually install it. First download the .xpi file and then open it with Firefox. Once you have installed this add-on go to Tools and select Blog Scrobbler options to add/change twitter account and other settings.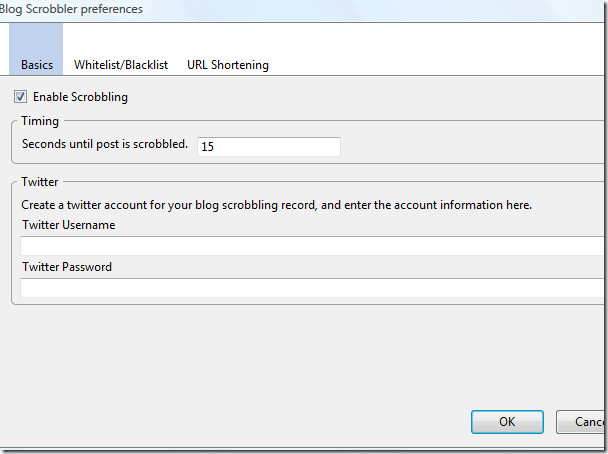 You can change the number of seconds until the post is scrobbled, add websites to whitelist/blacklist and choose to shorten the URLs with Tinyurl or Bit.ly.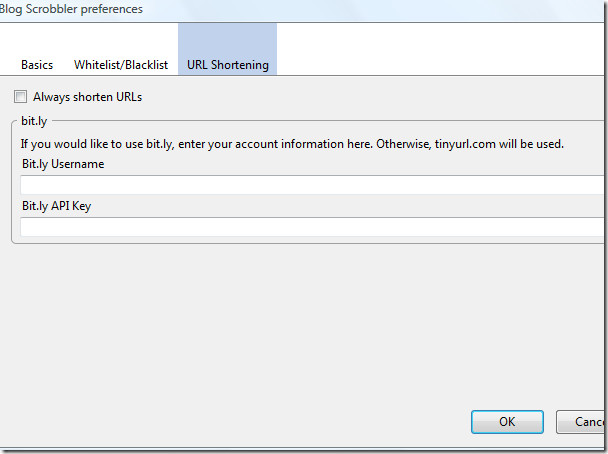 If you want to shorten the URL with bit.ly then you will have to enter the username and API key, otherwise Tinyurl will be used as default URL shortener. Enjoy!