Check For Invalid, Broken, And Duplicate Bookmarks In Firefox
If your bookmarks are cluttered, the best way is to first remove invalid, broken, and duplicate bookmarks and then go ahead to sort out others. So far removing broken bookmarks has been a difficult task. We will be using CheckPlaces extension for this job.
Note: CheckPlaces for FireFox has been discontinued.
First go ahead and install this add-on. Once done, hit Bookmarks and select Checkplaces from the menu.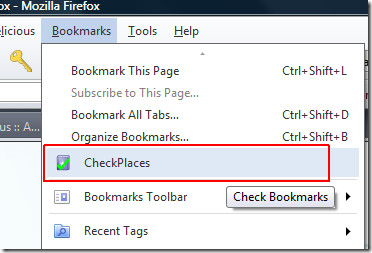 It will open a new window where you can select any one or all of the following options – Check for duplicates, Check for empty folders, and Check if the page exists.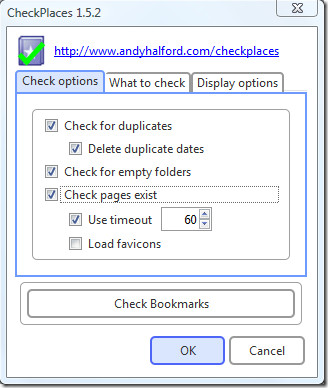 When you have selected the desired setting, hit Check Bookmarks button to begin the process.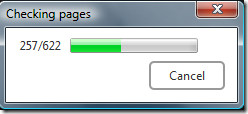 Once it has done scanning all bookmarks, the final summary window will be displayed where you can find the complete report. Also you can check which pages caused an error with an additional option to open or remove them.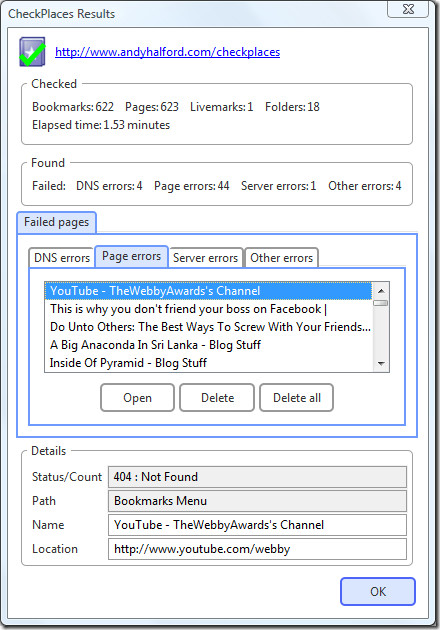 If you are a bookmark junkie who have lots of bookmarks, then this add-on will be a real time saver.
It works on Firefox 3.0, 3.5, and all latest versions at the moment. Enjoy!