Control Volume On YouTube With Mouse Scrolling Chrome Extension
Have you moved on to the new YouTube design or still clinging to what's old and familiar? Either way, Magic Actions for YouTube is a Chrome extension that you might want to install. In the new YouTube design, the extension allows you to stop videos from auto playing and adds an auto replay function. In the old design it allows you to do all that and specify a default video resolution and hide player controls. The best feature of course is that you can control the volume by simply scrolling the mouse wheel. This feature works on both the new and old YouTube design.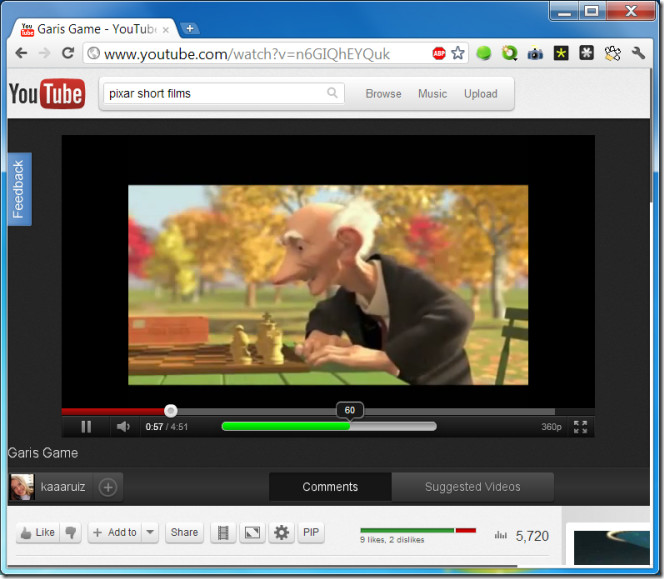 Once installed, open any YouTube video and move the mouse wheel, a horizontal bar will appear showing you the volume level. You can change the color of the bar from the extension's options.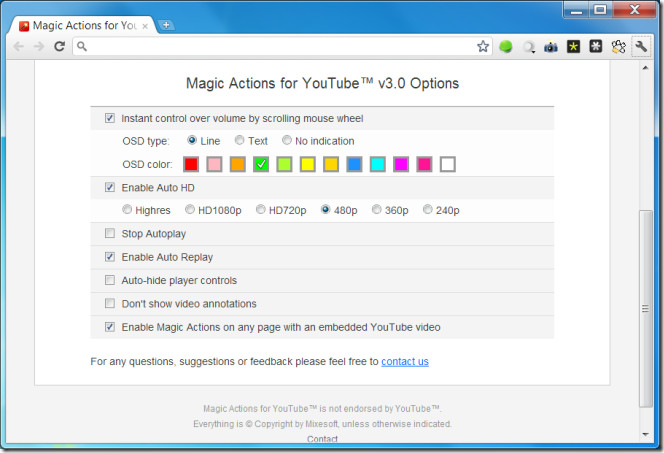 To enable auto replay, stop a video from auto playing and choose to hide the volume control bar, go to the extension's options and check the box next to the required feature to enable it. It's best to open all videos in a new tab instead of refreshing current ones as not all features become responsive immediately after a change.
Install Magic Actions for YouTube Extension For Chrome