Create Your Own Bookmarklet Or Combine Several Bookmarks In One
Bookmarks give you one click access to your favorite sites; but how many of your favorite sites live as bookmarks in your browser? Opening each one individually might kill some of the convenience that a bookmark gives you. Bookmarklet Combiner is a web service that lets you create you own bookmarklet by combining several links in one bookmark. You can set your bookmarklet to open all pages or to list them when it's clicked.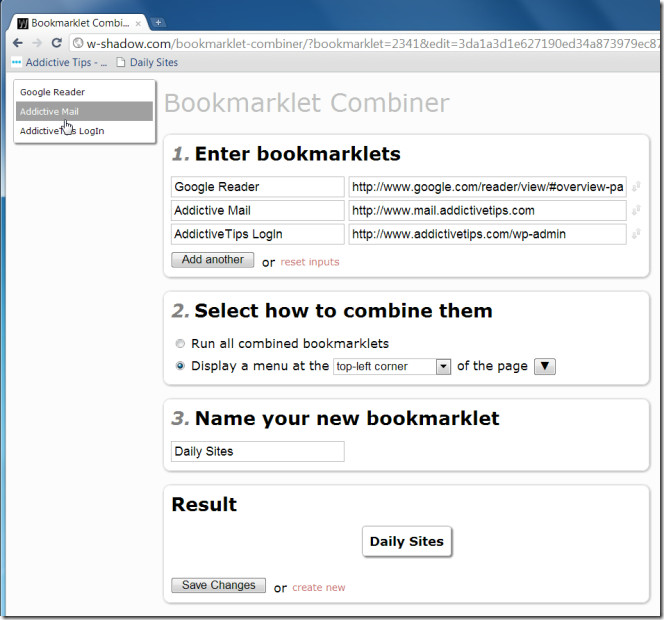 The web service lets you choose how your bookmarklet will function, it can either open all web pages you've saved when you click it or it can show the pages in a list for you to choose and click from. You can name it yourself which can be a convenient way of grouping task related sites together. This negates the need to bookmark sites and group them in folders from the bookmark manager and it's also a one click way of getting to your daily sites.
The service also generates a link that you can use to share your bookmarklet with anyone. The slight drawback is that if you remove it, your marked pages go with it since they're never added in your bookmarks. You can work around it by opening your pages one last time before deleting the bookmarklet and bookmarking them to your browser.