Download And Embed Facebook Videos With Chrome Extension
Downloading a video on Facebook isn't a problem if the video was shared from YouTube but if your friend uploaded a video directly to Facebook, you'll need either a download manager or perhaps a third party service to download it. Facebook Video Downloader is a Chrome extension that adds a download option in the Facebook user interface and lets you download videos in high or low quality, embed them and convert them to MP3, all from your browser.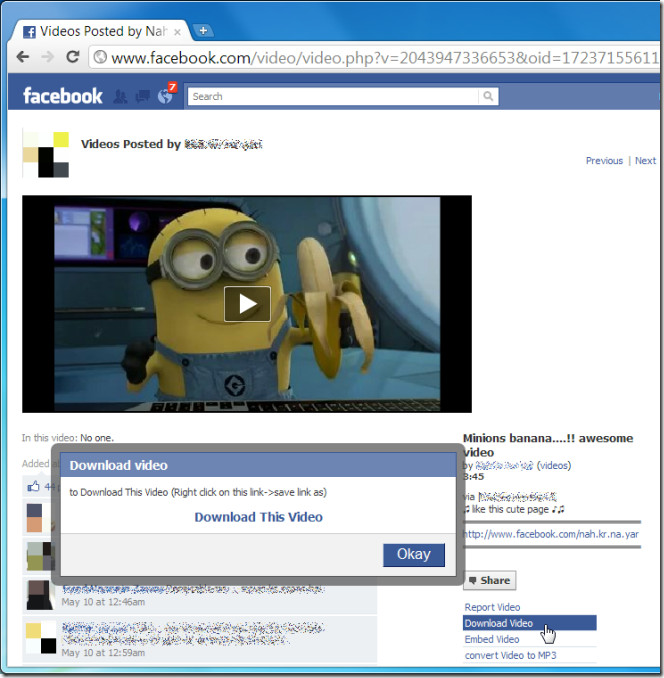 To download a video, install the extension and open the video in a new tab (or window), refresh the page once and the download and embed options will appear under the share button. To download the video, click the Download Video link and a message box will appear; right click the Download This Video link in the message box and choose Save link as…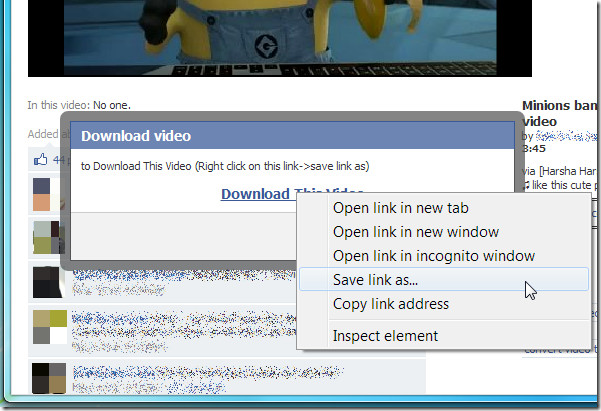 A dialog box will open asking you to specify where you want to save the file and what name you want to save it with. The download in High quality and Download in Low Quality options don't always appear, it depends on what quality the video was uploaded in to begin with.
To embed the video, click Embed Video and a message box will appear giving you an embed code to copy and paste anywhere you want.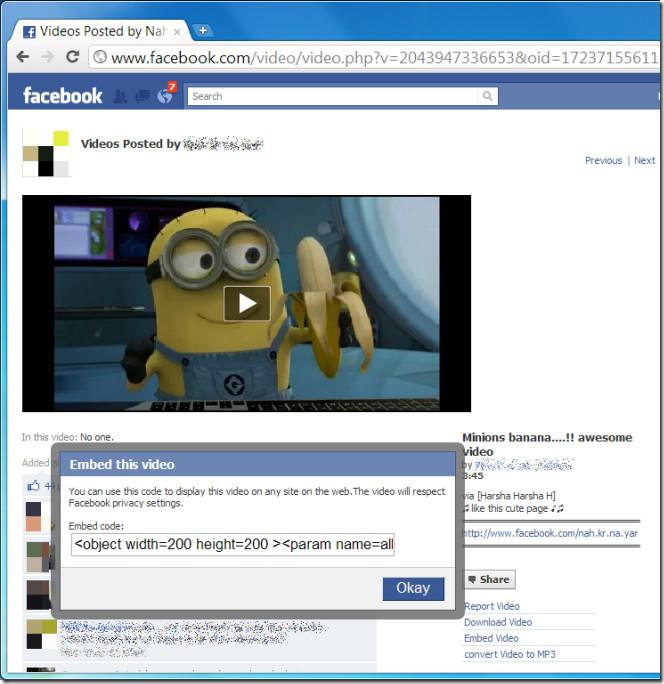 The extension also claims to convert videos to MP3; it uses an online service audio.online-convert.com but conversion isn't always successful. The above video downloaded and embedded without any problem but couldn't be converted to MP3 format but you can try your hand at it yourself to see if you get better results.
Install Facebook Video Downloader For Chrome
Update: This extension is no longer available in the Chrome Web Store.