Install Android 3.1 Based Tiamat XOOM ROM On Motorola XOOM Tablet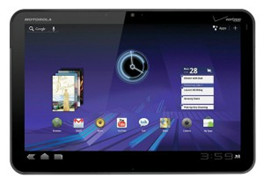 From the team that brought to you the awesome Tiamat OC Kernel, you now have the Tiamat XOOM ROM based on the latest Android 3.1 Honeycomb OS. This is the first custom ROM for the XOOM based on Android 3.1. For more on the ROM and how to install it on your XOOM, read on!
Before moving onto anything else, Verizon 3G users are warned that they are not to flash this ROM as yet because it will break the 3G activation.
The ROM has been built from the Verizon 3G stock image with the framework and apps kept totally stock. Other than that, the ROM has been completely deodexed and zip aligned. According to the developer:
As far as we can tell, ANY XOOM DEVICE CAN FLASH THIS NO WORRIES. HOWEVER, IF YOU ARE COMING FROM A XOOM WITH ANYTHING BUT THE VERIZON 3G FIRMWARE, IT IS POSSIBLE YOU MAY HAVE TO DO A FULL WIPE

Example: If you have a US Wifi Only device, but you upgraded with my method to the Verizon 3g upgrade kit, YOU WOULD NOT HAVE TO WIPE. If you have a UK Wifi Only model with UK wifi only 3.1, it is possible you may have to wipe.
The following are the features of the ROM as of right now:
Packed with Tiamat 1.4.4 stock GPU. Flash OC'd gpu version is you wish.
Rooted with SU and superuser installed.
Desktop UA string, CRT Screen Off Animation, Call setting with SIP, and SMS capable enabled.
Supercircle 100 point battery mod.
Wi-Fi Ad-Hoc mod enabled.
USB Mass Storage Enabled. Use Dinomight's Mass Storage Tool or activity manager script.
Init.d boot scripts enabled.
Busybox built in.
local.init.rc enabled in system/etc.
openVPN binary and script from CyanogenMod. Untested but with tun.ko included, should win. Also grabbed Wireless Toolkit binary with built in symlinks from CyanogenMod.
Added Quickboot, Estrongs File Explorer, and Flash Player hulufied brdizzled in data/apps. This was included so users coming from full wipe can be up and running. Feel free to remove from zip before flashing.
Now that you know what this ROM is all about, let's get it up and running on your Motorola XOOM!
Disclaimer: Please follow this guide at your own risk. AddictiveTips will not be liable if your device gets damaged or bricked during the process.
Requirements:
Instructions:
To begin, download the ROM from the link above and copy it to the root of your SD card.
Once done, reboot into recovery by pressing the Volume down, Home and Power buttons together, letting go of the power button when the boot screen appears.
Make a nandroid backup by navigating to backup/restore > backup.
Navigate to wipe factory/data reset and select it.
Do the same for wipe cache and wipe dalvick cache.
Select install zip from sdcard > choose zip from sdcard and select the ROM copied to your SD card.
Once the ROM is flashed, simply reboot the device.
That's it, your device should now boot into the new ROM. For updates and queries, visit the forum thread at XDA-Developers.