DropItToMe Is Secure Way To Let People Upload Files To Your Dropbox
When we posted about Dropbox Uploader back in August, a lot of people got inspired and created their own version of the script by modifying the original and adding new functionalities. One of the most talked about functionalities was to add password protection and unique upload address for security and easier access.
After days of coding, reader Tomi tells us that he has created a new non-profit service called DROPitTOme which allows anyone to securely send files to your Dropbox account. This service is based on the script we posted back in August. Here is what he has to say:
I was so thrilled by your post "Allow Anyone To Upload Files To Your Dropbox Folder" that I created free service around that: https://www.dropitto.me/
To begin, you need to first allow DROPitTOme to connect with your Dropbox, and finally create an account by providing the username, password, and email. The username will be used as a unique address and the upload password will prevent hackers from uploading any virus.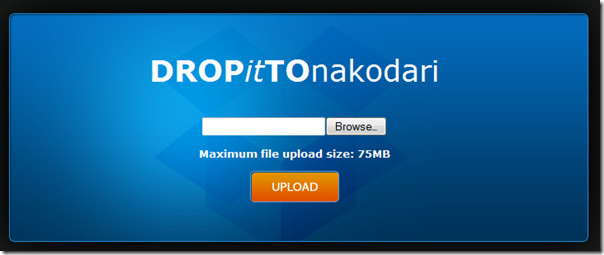 You can visit my personal address here https://www.dropitto.me/nakodari to upload files but it is password protected. The maximum file size that can be uploaded is 75MB which is good enough.
Excellent work Tomi!