Easily Plot Functions & Equations With Color Differentiation Using Graph.tk [Web]
Graph.tk is a free web application that allows you to plot simple to intricate graphs using multiple equations and functions. Graph.tk works perfectly and can instantly plot single or multiple scientific or mathematical graphs. The app comes with a grid, colored lines and numbering. The lines represent various equations that can easily be edited, whereas the mouse wheel can be used to zoom in and out of the graph for a more detailed view. The service adds functions to the graph by default and plots them automatically. It is quick and reliable, and can be used to cross check mathematical results. The web service performs quick computations and generates accurate results.
To start off, click the (+) button in order to add a function or equation. By default, the service automatically adds equations and plots graphs, but users can easily edit these equations or enter different ones. Each graph is plotted with a distinct color, and the colors are also displayed with the equations. Equations can be displayed or removed from the graph by clicking the check boxes. Graph.tk works by plotting simple equations to derivatives, integrals, inverse functions and more.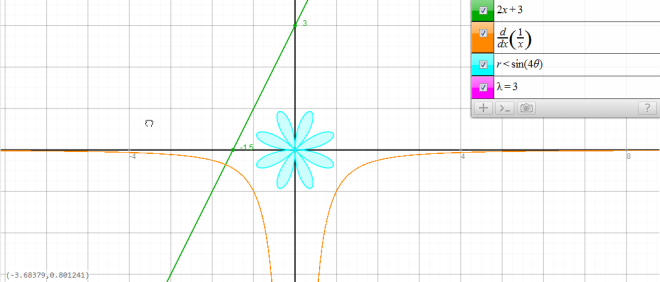 This handy application provides users with a console which can be used to enter equations or other information. Moreover, click the snapshot button to take a screenshot of your work. Images are saved in PNG format right in your browser, and can be saved to the system with only a click or two.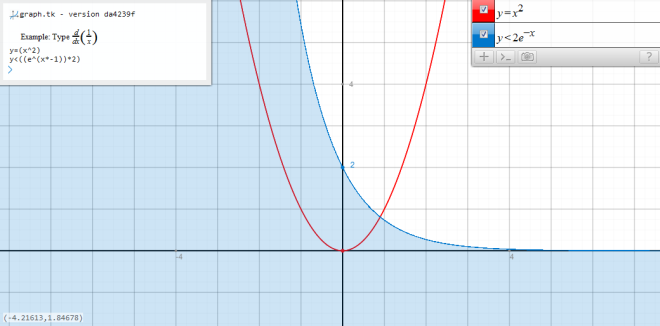 Graph.tk is free and does not require any registration or login, whatsoever. The service can be quite useful for both students and teachers alike. Users can visit the website, or they can install the Chrome app for Graph.tk from the link below.
Install Graph.tk For Google Chrome