FastTrack – Search For Songs On Amazon & iTunes From Right Click Menu
We previously covered three extensions that added useful options to the right-click context menu in Chrome, FastTrack is one for Firefox. While it isn't for adding events to Google Calendar, searching for images or places on Google Maps, it adds options for the next best thing; searching for music. The extension lets you search any selected text on iTunes, Amazon, Discogs and Juno Download. The extension is by no means a method for downloading music, it exists to make it easier to search for a song or a movie's sound track without having to type in the name yourself.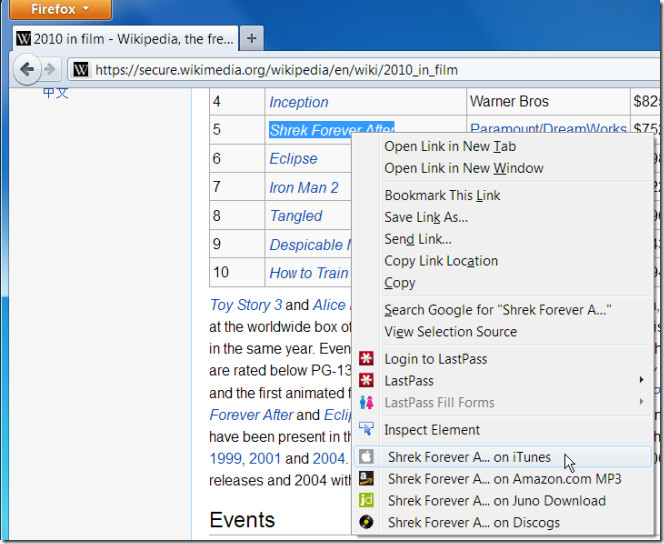 The extension also does not distinguish if what you're searching for is a song, movie or what you had for dinner last night. Any text that you select and right-click on, will have the search options in the context menu. Select text, right-click it and click wherever you want to search for it. The extension does not let you customize which sites you can search on and has only four options i.e. iTunes, Amazon, Juno Download and Discogs.
Install FastTrack Extension For Firefox