Find Location Of Ship – Live Ship Tracking
Recently I came across an excellent site called MarineTraffic that has been developed for those users who want to track the exact location of ships around the world. Not only does it track the location of cargo ships, but can also pinpoints the location of Tankers, Yachts, Passenger Vessels, High Speed Craft, and more.
This can come useful if you have ordered some products and want to keep track of the cargo ship. It also lets you check the ships that are docked in various countries. There are links given on the left sidebar that allows you to check the expected arrivals and receiving stations.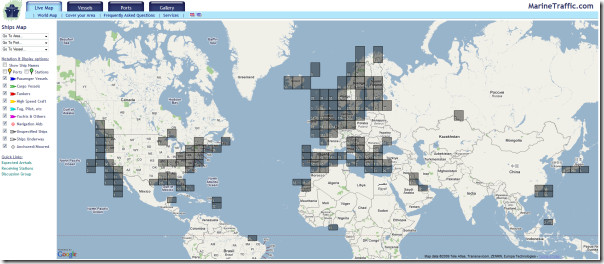 It uses Google Maps and can show all different views, such as, Map, Satellite, Hybrid, Terrain. There is another view called Nautical which gives better ocean and sea details.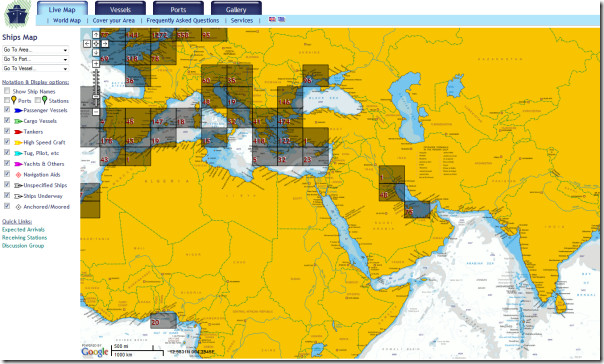 The numbers written in blocks show the number of ships in that location. To find the vessels in any location, zoom near any block and hit the Vessels tab. You can also search for Ports by hitting the Port tab.
To search for a specific vessel, such as Cargo Vessels you will have to select it from the left sidebar and uncheck all other ships. You can go directly to any area, port, or vessel by selecting them from the drop-down menu.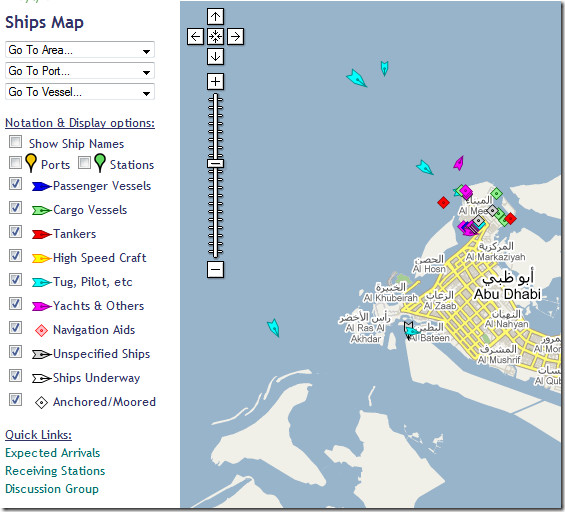 It is the first detailed marine website of its kind that I have come across. If you know of any other site, do let me know.
Enjoy!