Do you have an executable(EXE) installation file which you want to convert to MSI format? EXE To MSI Converter is a free tool from QwertyLab that does the job quickly.
Unlike other complicated programs, this one is really easy-to-use. Just load the Setup Executable, enter the correct arguments, and hit Build MSI. That's all.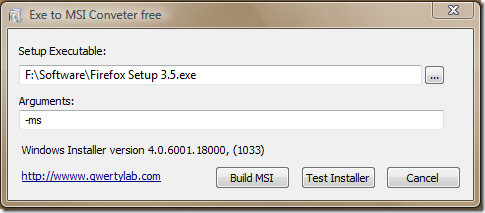 There is also an option to test the installer. In the screenshot below you can see both the original .exe installer and the new .msi installer.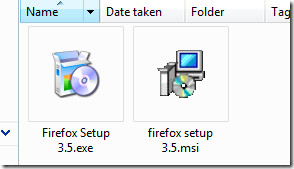 Could there be more easier way to convert?
Download EXE To MSI Converter Free
It works on Windows 2000, Windows XP, Windows Server 2003/2008, Windows Vista, and Windows 7. Enjoy!