Extract Archive Files Using StuffIt Expander
Are you looking for a way to extract from archive files? We have covered one way before to batch extract password protected RAR archives, but what if you want to batch extract archives of multiple formats(non-password protected)?
StuffIt Expander is a free archive extractor that supports various archive formats. It can batch extract all compressed archives in one go. It not only can extract the archives but can also use it to browse the archive's content.
Just start it up, hit Open, select multiple archives, and they will be listed on the main window.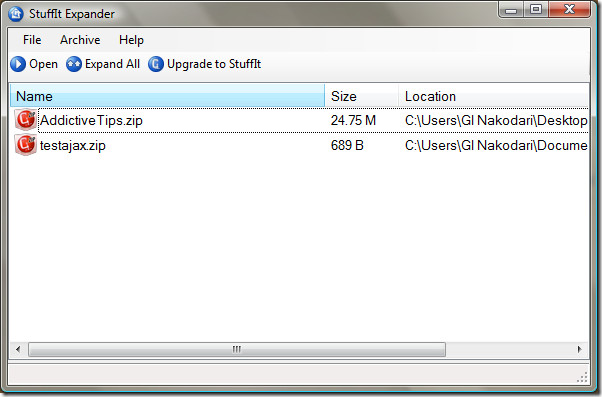 To extract an archive, select it, and hit Expand All button.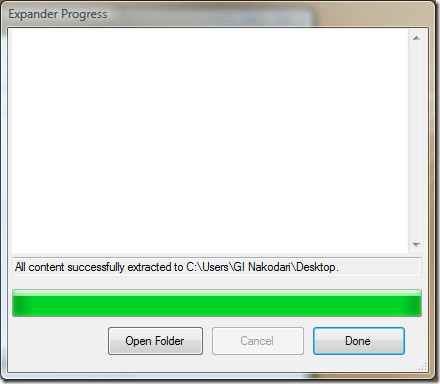 If you want to extract only one or two needed files from the archive, double-click the archive and you will be shown all content inside it. Here, select the file that you want to extract, you can select multiple files by holding down Ctrl key. Once done, hit Extract, choose location to save the extracted files, and hit OK.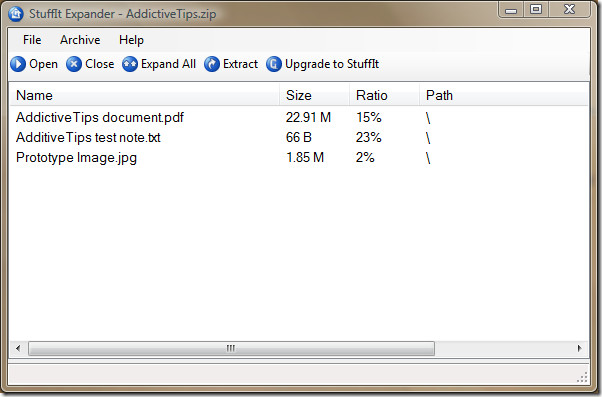 It supports the following archive formats – .Zip, .7Zip, .Bzip, .Gzip, .Tar, .Rar, .Cab, .Izma, .Tgz, .Z, .Sit, and .Sitx
Download StuffIt Expander (I didn't link to developer's page because they ask for email address and then use it to force users to subscribe to their newsletter.)
It works on Windows 2000, Windows XP, Windows Vista, Windows Server 2003/2008, and Windows 7. Also have a look at LoadScout, an awesome app that allows users to browse and extract any specific content inside the archive file without actually downloading the whole file. Enjoy!