How To Find, Follow, And Share Comments On The Internet Using BackType
Do you want to find your friend's comment on the web? Or Maybe you want to follow somebody's comments on the web just like you follow people on twitter? Lastly, maybe you are looking for a service through which you can share your comments with your readers or friends? If any of them is true, then you need BackType. It is a great service that lets you search, share and follow comments on most blogs(the exact number is unknown).
The Sign Up process is pretty straight forward. Once you are logged in you will be taken to the Dashboard as shown in the screenshot below.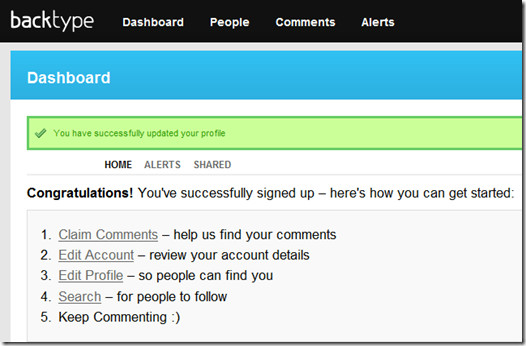 Select Claim Comments, enter the URL of the website that you use while commenting on other blogs, and click Import Comments. This helps BackType to find your comments on different blogs.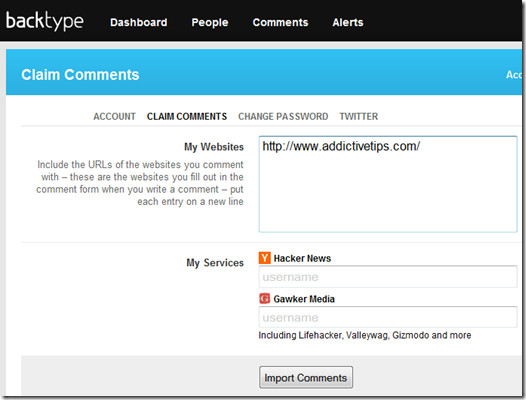 Select Edit Account, to review your account details.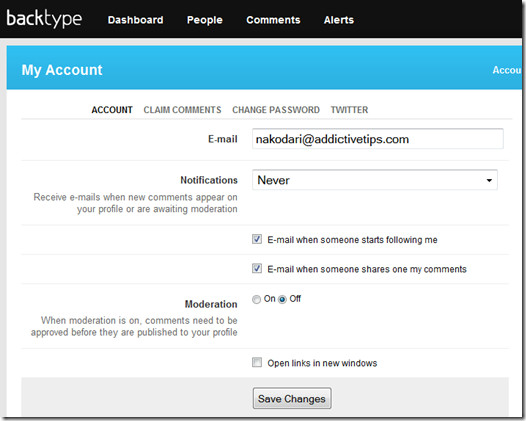 Inside My Account page click on Twitter tab and this will bring you to the Twitter Updates page where you can enter your Twitter login details. This feature allows you to send updates of your comment activity to Twitter. Twitter fans will love this feature !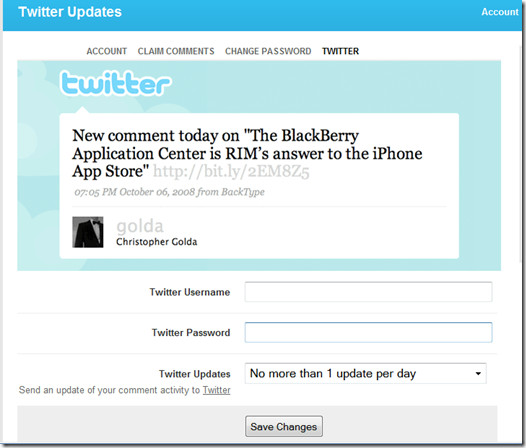 To help other users find you more easily, navigate to Edit Profile and enter a short bio about yourself.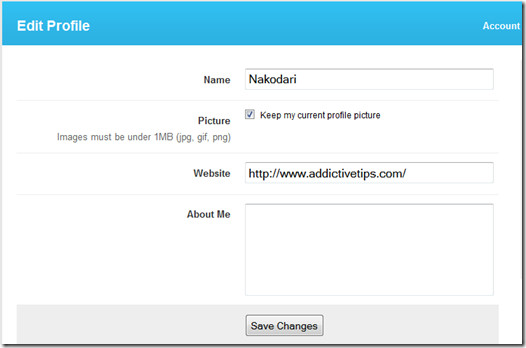 In Dashboard click Search to start searching for people you might want to follow.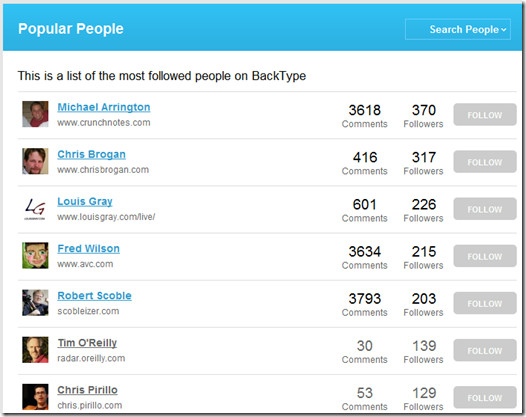 You can customize the design by going to Design Layout.
You can add Widgets in your blog to show your readers the comments you made in the blogosphere.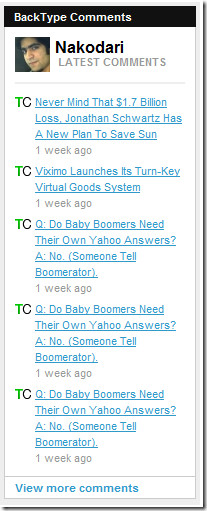 One of the best thing I like is the ability to set up a search term, and BackType will send you an email whenever that search term is mentioned anywhere in the blogosphere.
You can use this service to,
Monitor your personal and corporate brand and where people are mentioning you, your products and services
Monitor topics that interest you so you can participate in conversations that are taking place
Keep up-to-date on your industry and competitors
Apart from having good set of features, BackType still have a long way to go since it only tracks limited number of blogs. The best way for them would be to partner with Technorati and use their database to track all blogs.
Note: I have written a full review of BackType because I personally love it. Tracking comments can't be more easier than this.