How to Find Someone on Instagram: Search Instagram by Phone Number
Social media relies on people connecting with each other. Every social media website or app has some sort of built-in feture that allows its users to make friends and find new people to interact with. Instagram is no different.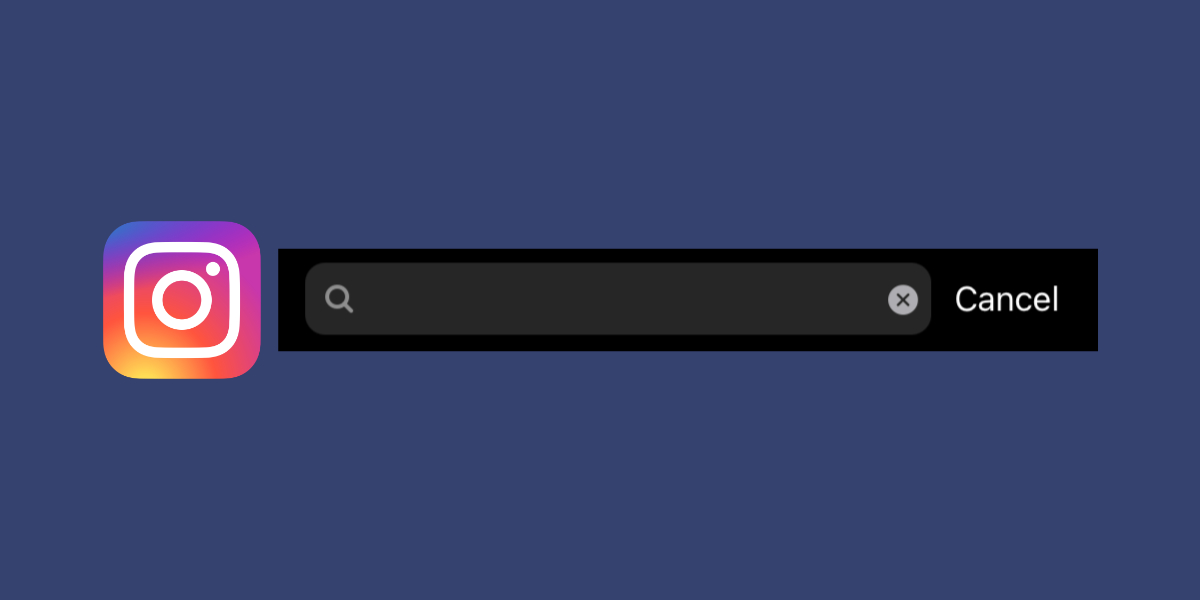 How to Find Someone on Instagram
Instagram allows users to find other users in all sorts of ways; you can follow hashtags and find accounts that post about a specific topic, you can use the discover tab to find interesting posts and follow accounts that have shared something you liked.
If you're not trying to find random people but are in fact looking for a specific person, you have two ways to find someone on Instagram;
A username
A phone number
Note: Searching by email is not an option.
Instagram Search Users by
Name
You must know a person's username or handle in order to search for them.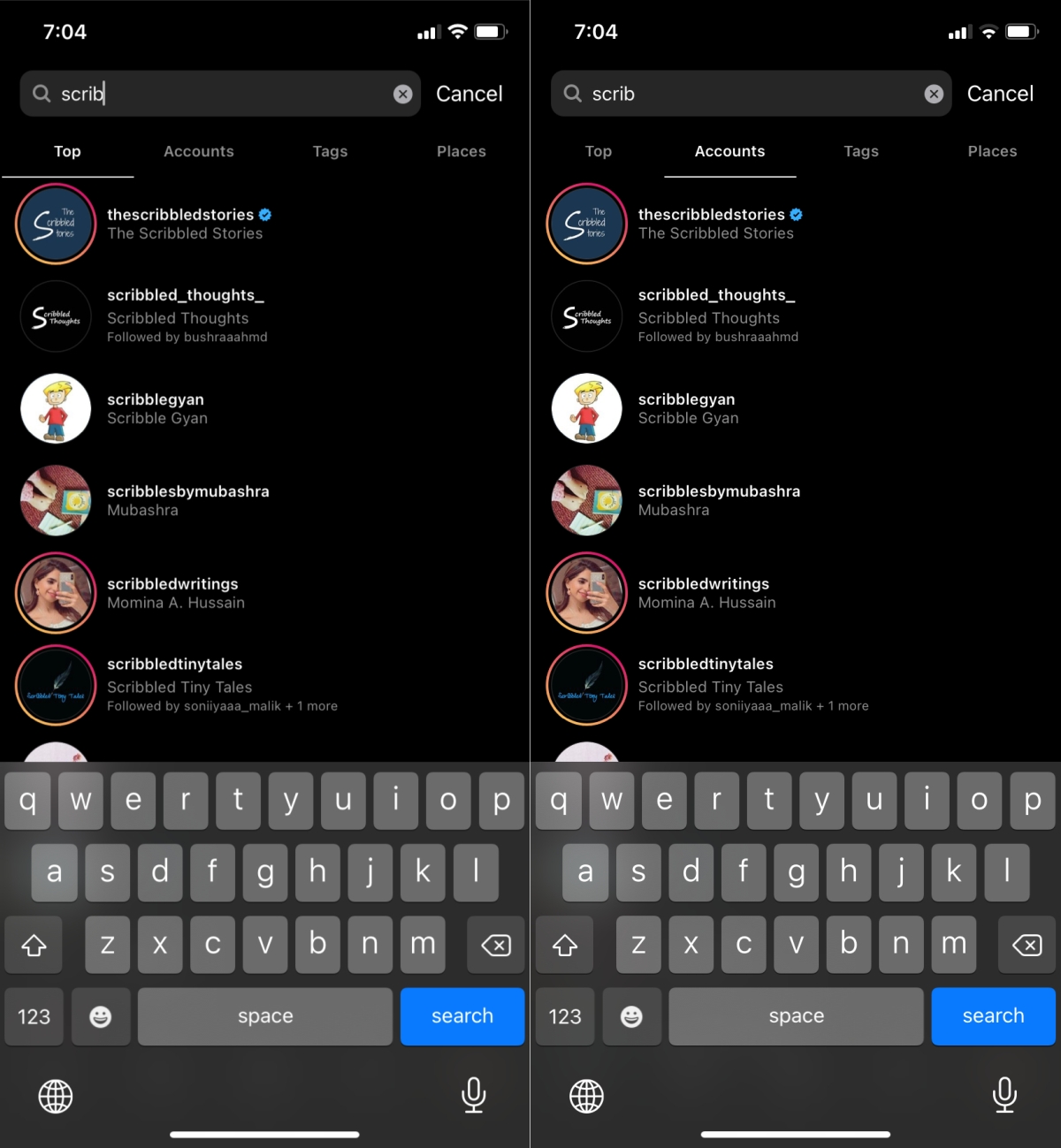 Open Instagram.
Go to the Search tab.
Tap in the search bar and enter the username.
Go to the Accounts tab.
Scroll through the results until you find the account you're looking for.
Search Instagram By
Phone Number
In order to find someone on Instagram via their phone number, you must have them added as a contact and the user in question must have an account set up with a phone number instead of an email.
Make sure you've added the user as a contact to your phone's contact app before you proceed.
Open Instagram.
Go to the profile tab.
Tap the hamburger icon at the top right.
Select Discover People.
If prompted, allow Instagram to access your contacts.
Go through the list of people on the screen. Those that have 'Suggested for you' are from your contacts.
Note: You cannot pick out which contacts will be suggested by Instagram. If a contact does not have an Instagram account, there is obviously no finding them. This method is far less reliable than using a username.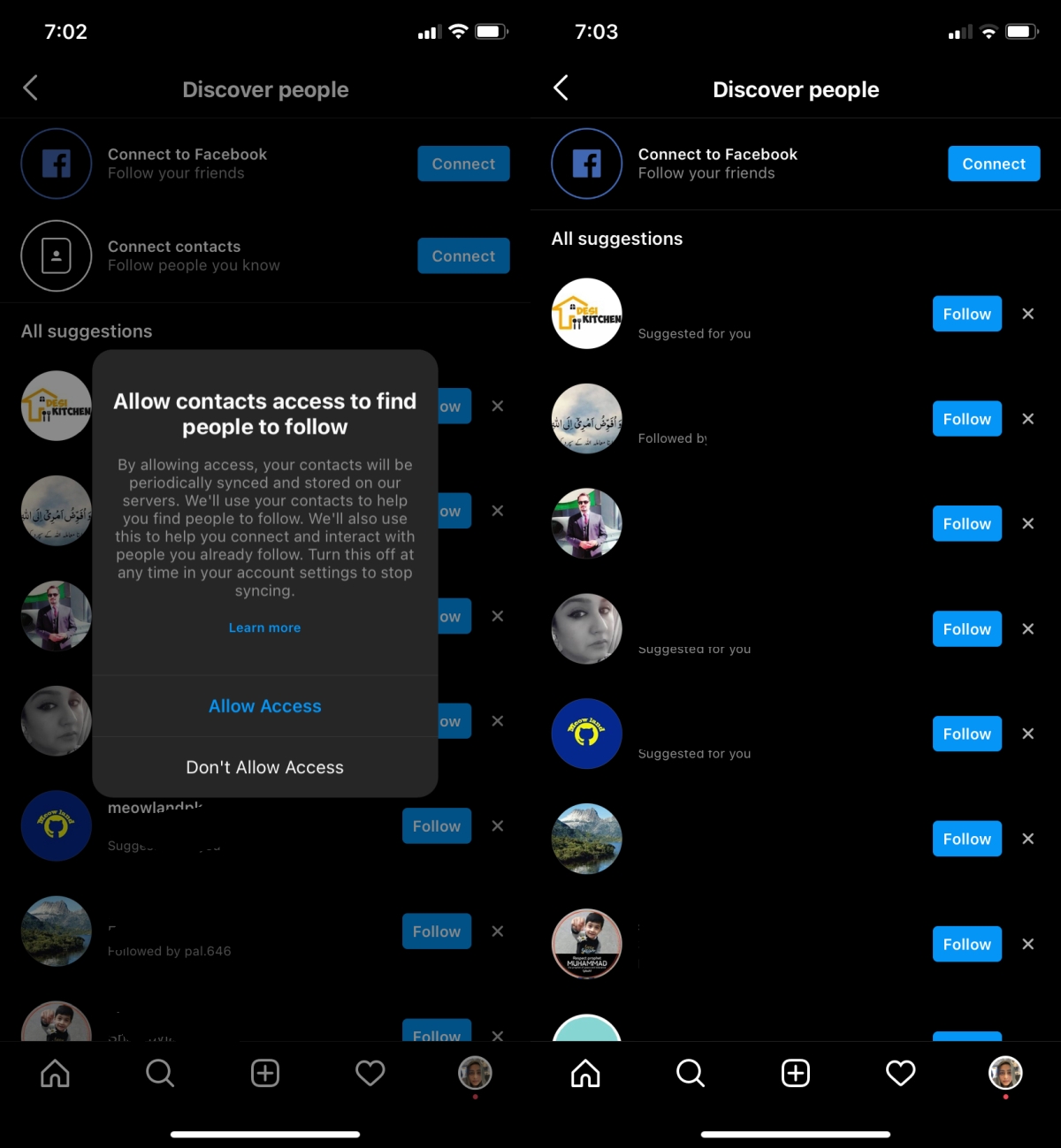 Conclusion: Instagram Search Account
If you use Instagram for a while, it will slowly start to suggest more and more users from your contacts list. Much like Facebook, it will also start suggesting relevant accounts that are in your network though not necessarily connected to you directly in any way. The suggestions can also come via Facebook if you've linked your Facebook and Instagram accounts and if your Facebook friends have done the same.
You cannot follow a private account simply because you can find it. If you've been blocked or banned by an account, it may not appear in search results.