Logo Maker: Quick, Easy & Beautiful Logo Designing For Everyone [Chrome]
Do you wish to design a logo without paying exorbitant amount of fees to professional designers? Logo Maker is a Google Chrome app that helps you create unique and creative logos even if you don't have any graphical/design knowledge or experience. You can add images, text, symbols, and edit them all as per your need. A very useful feature of  Logo Maker is that, it saves your project locally, so you can easily save your work and continue editing it later. Once your logo is ready, you may use it anywhere you like.
To start off, access the options displayed at the bottom of the page, where you can start a new project, open an existing one or save the current work. Next, you can add text, images or symbols to your logo. Text may be the name of your company or organization, or anything else, for that matter. Once you've added the text, clicking it opens the Text Properties, allowing  you to move the object either up or down, or simply delete it. To change the look of your text, use the drop-down menu with different fonts, text size, font colors and styles. You can also drag the corners of the text box to change its size and position. Finally, you can save your logo or preview it. Format employed is PNG and makes its usage even more flexible and versatile.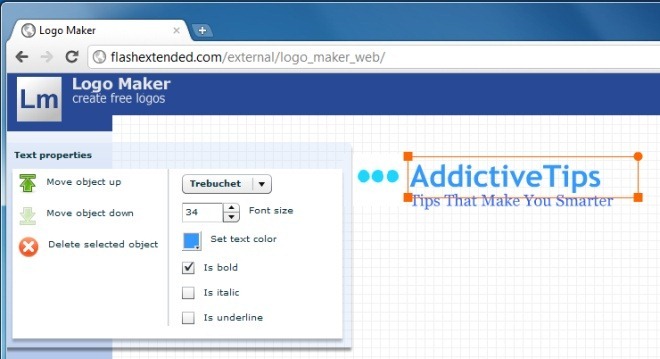 Furthermore, Logo Maker also lets you add any image from your local file system. Image manipulation options include changing the Brightness, Contrast and Saturation by moving the sliders.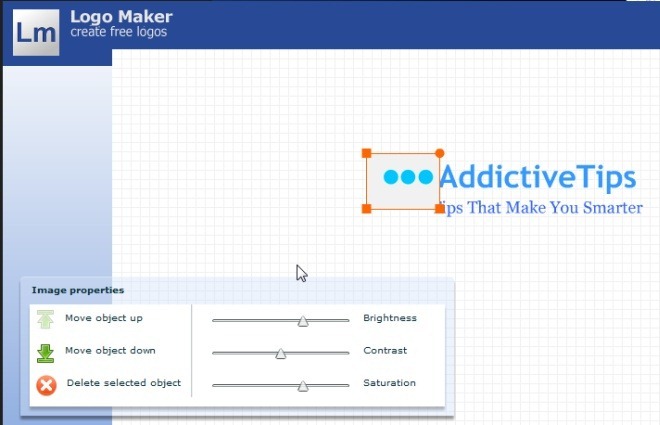 Logo Maker is an easy-to-use web app that lets you design beautiful logos. It is completely free, and doesn't require any sign up. Visit the link below and dish out your creativity for the world to see.
Install Logo Maker App For Google Chrome