PDFPirate – PDF Restrictions Remover And Unlocker
So you downloaded or received a PDF document and later found out that it has some restrictions. You cannot edit, copy, or technically do anything with the PDF except read it due of restrictions. To unlock the PDF document you don't need to download and install any 3rd party tools.
To remove all restrictions, simply upload the document to PDFPirate and it will automatically remove the restrictions. You can then download the unlocked PDF document and start working on it.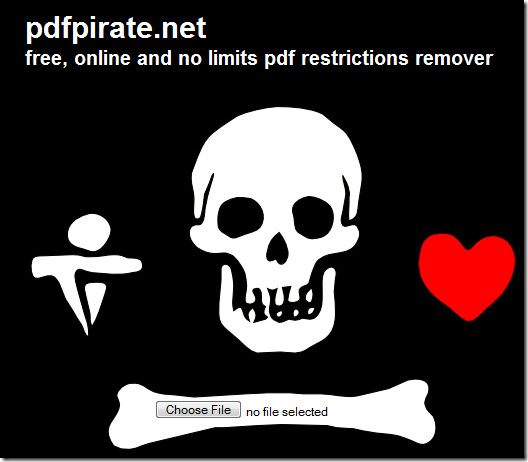 There are no restrictions at all, you can unlock as many PDF document as you want. But can only unlock one at a time. There is no option to batch unlock PDF documents at the moment.
Enjoy!