NovaBench 2 – Perform Complete Benchmark Test
Are you looking to perform a complete benchmark test on your computer? NovaBench 2 is a free benchmarking tool that performs a various benchmarking tests on the computer. Not only can it test the CPU and Graphics Card, but can also perform a Hardware and Internet speed tests.
Once you run the program, it will show your computer's specifications. Hit Start Benchmark Tests to begin benchmarking. All other programs must be closed for a more accurate result.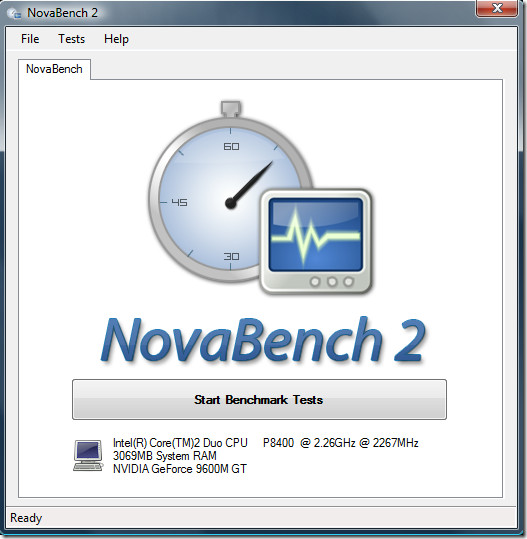 The speed of the test is quite fast, it performed all tests in under 1 minute. In the end you will be shown the Benchmark Score with an option to save it. To compare how the performance of your computer fared, hit Compare These Results online button.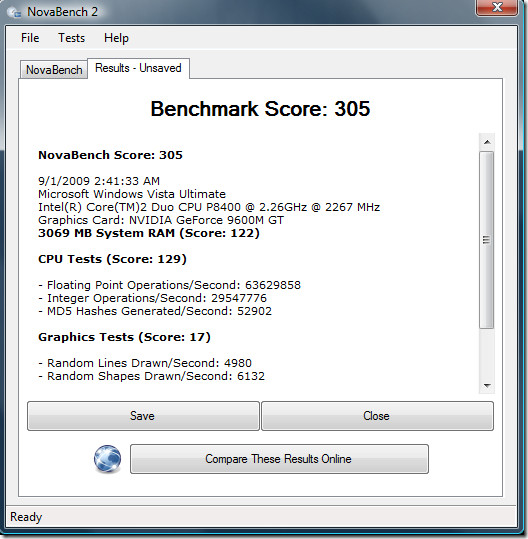 If you want to perform a separate test on for CPU, Graphics, or Hardware, then you can do so from the Tests menu. There is also options to check CPU Temperature and perform Internet Speed Test(this will take you to an external website).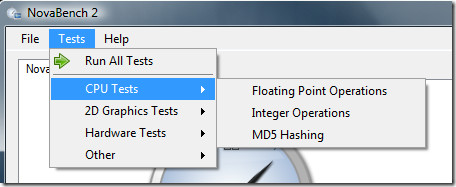 Overall, it is an all-in-one benchmarking utility which is blazing fast and accurate.
It works on Windows 2000, Windows XP, Windows Vista, Windows Server 2003/2008, and Windows 7. Enjoy!