Read Comments On YouTube Without Losing Video Playback Focus [Chrome]
One problem with watching videos on YouTube is losing screen focus from the playback as you scroll down to read comments. YouTube As It Should Be, a Chrome extension, offers a new way to browse and watch video content on YouTube. The extension works around the losing focus issue by elegantly adding scroll bars to related video content and comments block, eliminating the need to scroll away from video player to view comments and related content. Furthermore, a toolbar with forward/backward, autoplay and shuffle buttons is added to the bottom of the page. You can also view thumbnail previews of all related videos by hovering your mouse over all video clips.
With this extension, you can watch the video and read comments at the same time. The comments section gets a scrollbar of its own, shrinking the panel from its original size so that the video never moves out of focus. A toolbar with useful buttons is also added to YouTube Videos, allwoing you to switch between previous/next video, auto play and enable shuffle. Moreover, the thumbnail previews allow you to quickly skim through a video's content without actually needing to play it, thus making it easier to find content of your interest.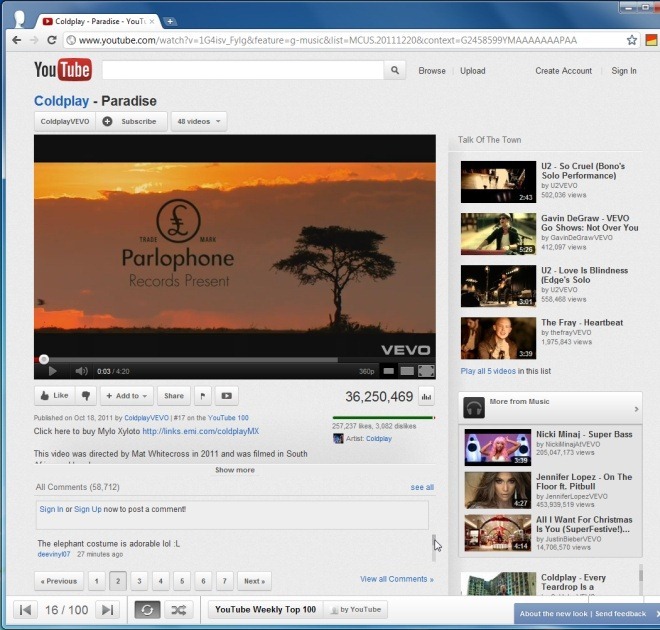 Scroll bars are also added to the related videos panel, so you can easily scroll down them while continuing to watch the currently-playing video.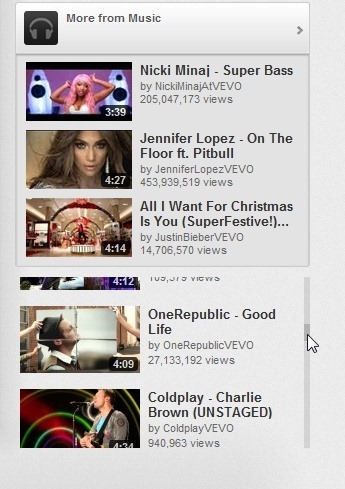 This is quite a handy extension that improves your YouTube video watching experience. It gives YouTube an elegant look and lets you enjoy videos and comments at the same time. Visit the link below, try it out, and let us know what you think.
Install YouTube As It Should Be For Chrome