Revert FB Photo Viewer: See Facebook Images In Old Style [Chrome]
Changes to Facebook's interface are rarely welcome. Not just the interface, if you so much as change the background color by a slight gradient, you will hear people complain about how their whole experience has been ruined. While not all these complaints have valid legitimate reasoning behind them, some of them really are the result of a genuine nuisance. One such valid complaint is about the Facebook image viewer which was updated and now presents all images in an album in theater mode. Recently, we covered an add-on for Firefox called FB Photo Theater Killer that can disable the theater mode for Facebook albums and photos. Revert FB Photo Viewer is a similar extension for Chrome that takes you back to the old version of the Facebook photo viewer from the theater mode. The extension runs in the background and instantly displays photos in the old style, once the page has been refreshed.
Facebook added the theater mode as a new image viewer. It causes the webpage to be blurred out and the photos are displayed in a black background, similar to a slideshow. The comments are displayed at the right hand side of the image.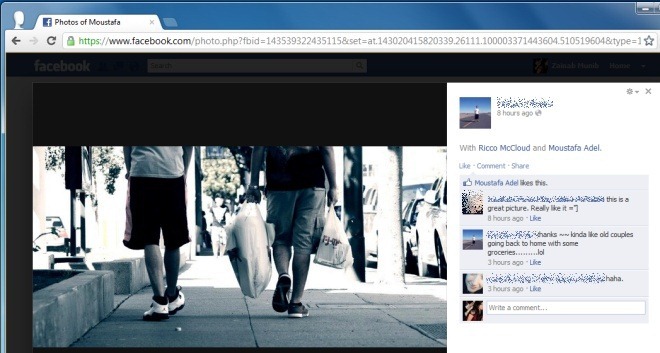 Some people might find this new theater mode annoying, as it doesn't allow you to view or navigate the rest of the page. Not just that, if you wanted to share the image link on a chat messenger or anywhere else, just the link and nothing else, you wouldn't be able to copy it with ease. To enable the old viewer, simply install this handy extension, refresh your webpage and you will be able to view photos just like you use to.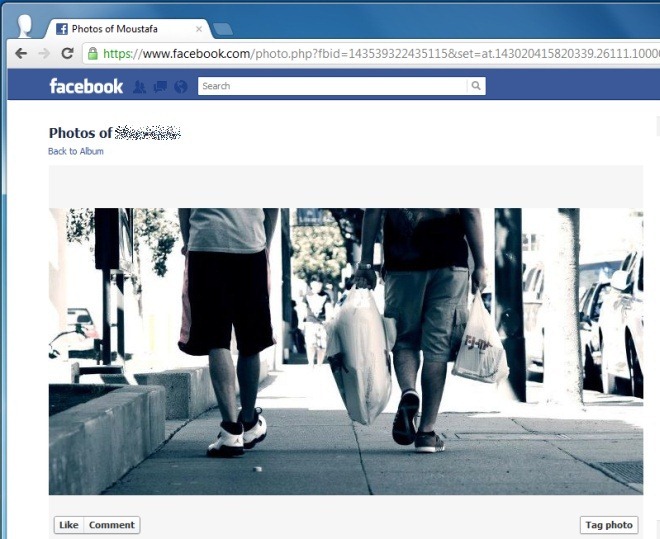 Although the full screen feature that Facebook eventually rolled out added more purposefulness to the theater mode, it has definitely spawned its fair share of rejection and not everyone will take to it. Theater mode might be good for pictures that have perhaps 20 or so comments but when the number of comments exceeds a limit, reading them gets difficult and is just another reason why a user would want the old picture viewer back.
Revert FB Photo Viewer is an easy-to-use extension that works seamlessly. It is recommended for users who don't like the theater mode and would love to go back to the old viewer. The extension has no buttons or settings, whosoever, and can be installed from the link below.
Install Revert FB Photo Viewer For Google Chrome