Show Image CSS Properties In Firefox [Extension]
Extensions are one of the main reason why users tend to opt Firefox as default browser. While facilitating novices with enhanced functionality, it also helps the advanced users alike. Image Spider is a small Firefox add-on, contrived especially for webmasters to let them know image attributes instantly during the process of publishing or managing web pages.
The functionality it offers is however small, but the use is relatively priceless. All you'd require is to install the add-on (download link given at the bottom of post), navigate to  Tools menu, from Image Spider, click Image Spider.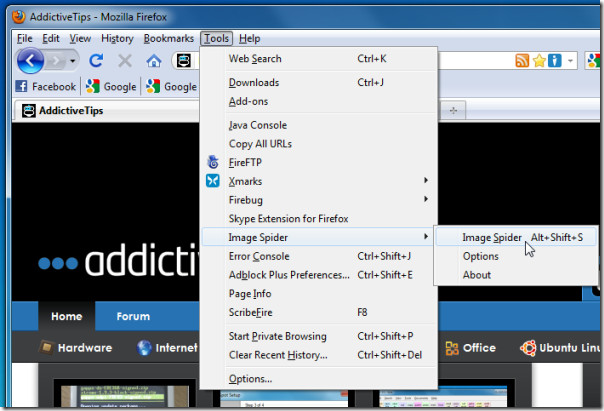 This will mark all the images on the webpage with red border. On hovering over the image, you can see all the associated attributes (defined in CSS) of the images. It mainly includes, Height, Width, ID, Border, Class, Embedded path, Alt name, Title, etc.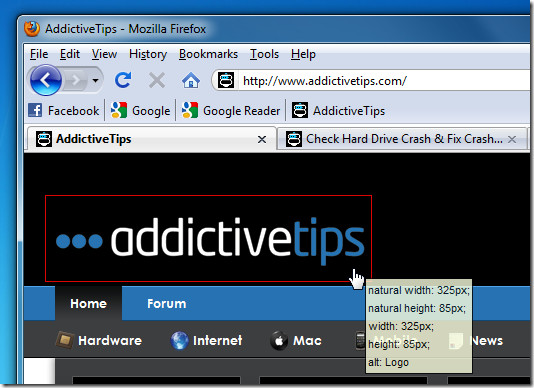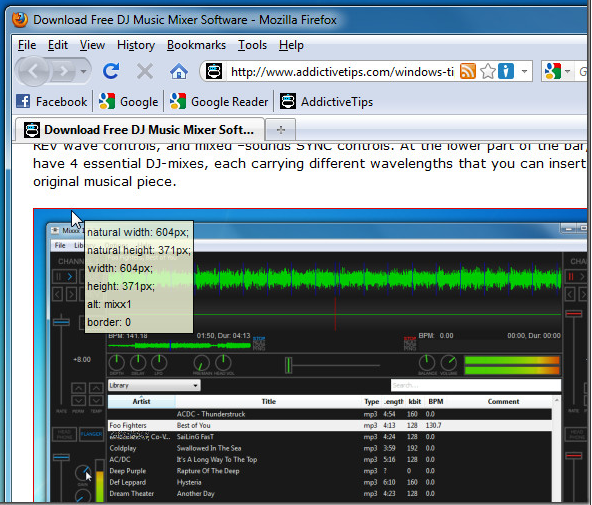 You can also configure advanced settings to change the colors to be used. From Tools menu, under Image Spider sub-menu, click Options to bring up Options dialog. Under Tooltips options, you can change Font color, Background color, Border color, Font size, etc. Under Image options you can change image's border color and enable/disable border for all images.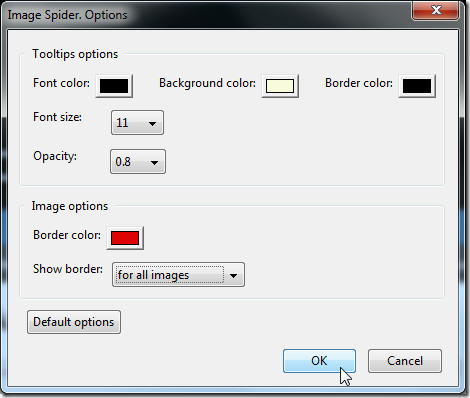 Even though, webmasters have multiple options and ways to view embedded image attributes including height, width, etc. This add-on provides a simpler way to know all the attributes of an image.
It works with almost all Firefox versions after 2.0 version. Testing was done on Firefox 3.6.