Snooze Your Email Schedules Gmail Email Reminders In Chrome
Snooze Your Email is a Google Chrome extension that allows snoozing emails to be reminded of at a later time as a desktop notification. This is a better way of keeping track of important emails rather than marking them as unread and facing the chance of forgetting about them, in case you have several emails to deal with. This extension adds a snooze button to your Gmail which can be used to set a reminder according to a specified time or date for the email.
Just open an email and click on the Snooze button next to More options, to set a reminder for the email.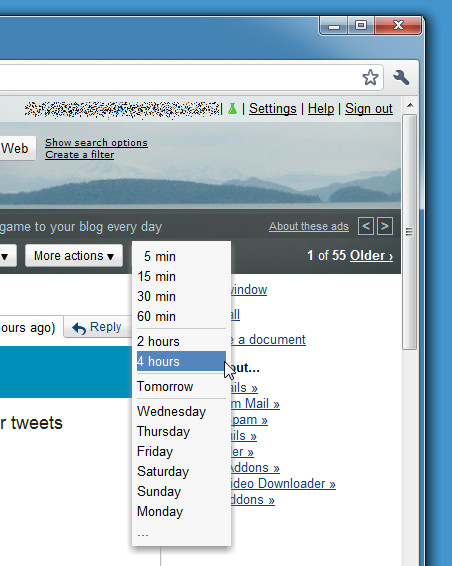 This automatically displays a reminder at the set time on your desktop.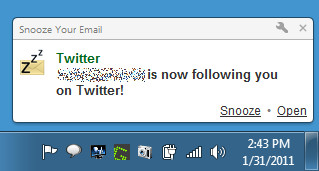 From Snooze Your Email configurations (Tools –> Extensions), the desktop notification can be enable or disabled, notification time length can be set to 30 minutes and past snooze can be ignored (when setting new reminders).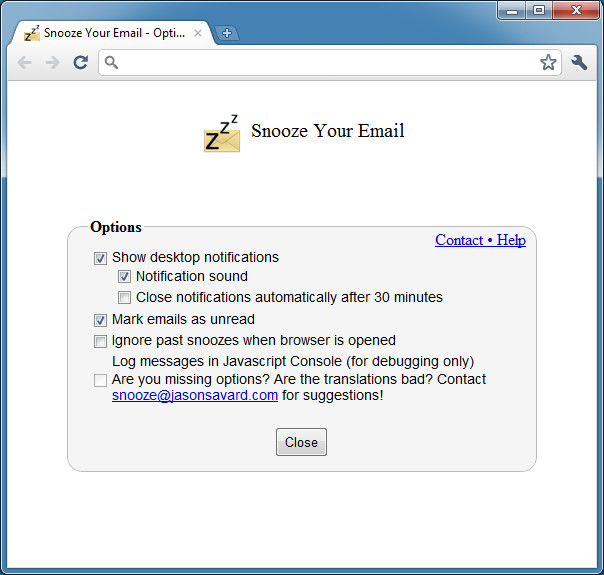 Currently this extension works only with Gmail, however, the developer has assured of adding more email services soon.
Snooze Your Email Extension for Chrome