SourceKit Is Programmer's Text Editor Inside Chrome
SourceKit is a programmer's text based editing web application for Chrome. It is more like Textmate (which is a text editor for Mac) and provides the functionality of not just editing text inside the Chrome browser, but also synchronization with a DropBox account.
To install this web app, you will have to sign in with your DropBox account and grant access.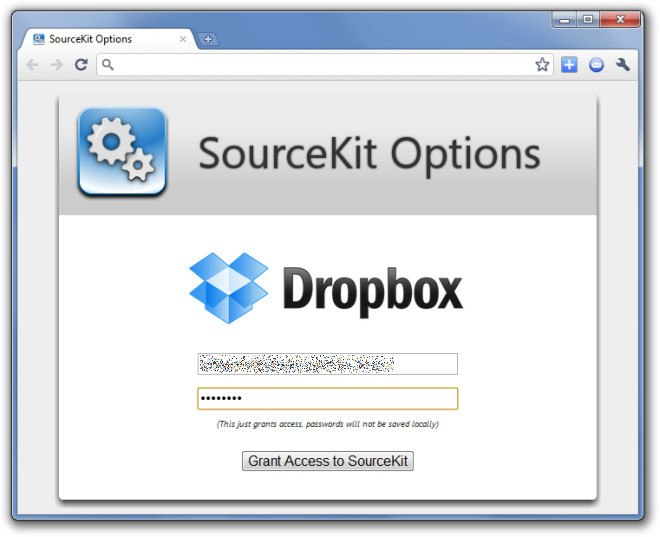 This app has an embedded Mozilla Bespin (SkyWriter) text editor component which provides top notch text editing functionality, while retaining Chrome's reliable JavaScript performance.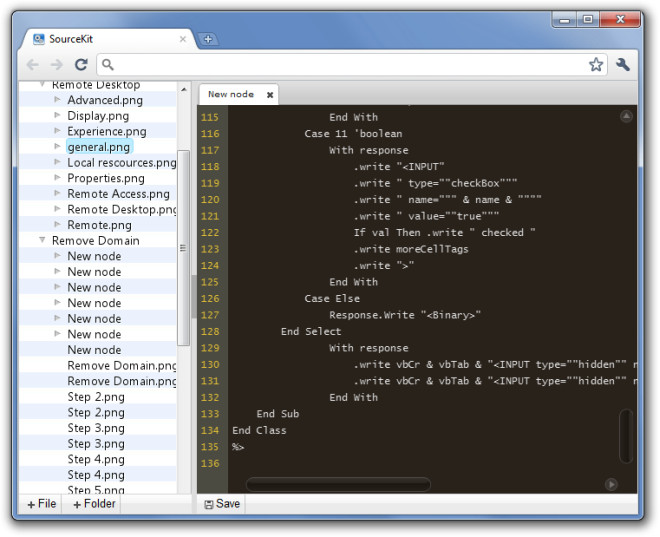 Features of SourceKit include:
C#, SQL support
Utilization of Bespin's buffers when switching tabs
It Fixes undo / redo functionality
It includes a "lock" so that multiple files  cannot be clicked when the first file is being loaded
Files and folders can be created (with the file list on the left side of the interface)
It has a default page in order to make the application less bare on start up
It has syntax support for C/C++, Ruby, Python, PHP, JavaScript, Java and HTML and so on.