Track Your DHL, FedEx, UPS, And USPS Package With TrackThePack
Do you want to track your package that you send through DHL, FedEx, UPS, or United States Postal Service? Yes, you can track the packages by going to their respective websites, but wouldn't it be more convenient to track multiple packages from different companies on the same site? TrackThePack is one such site where you can track your packages without even signing up. Simply enter your tracking code and it will give you detailed information about your package within seconds.
Enter your tracking number and click TrackThePack button to get detailed information about it.

If you want to save this information for future use, then you are required to register. The best thing so far is the integration of Google maps, through which you can see the exact location of your package.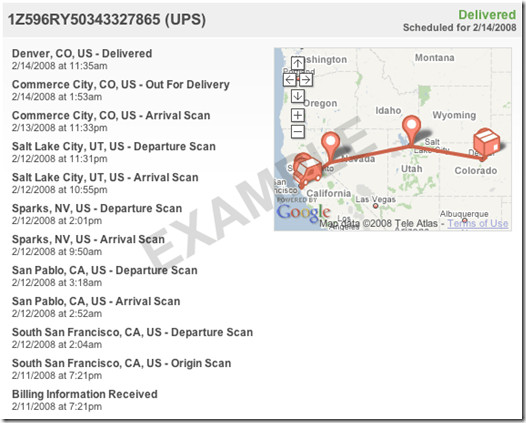 Firefox add-on is available too through which you can track your package faster.
There is a commercial version of this service available for store owners, manufacturers, wholesalers and any one else who would like to offer package tracking directly on their site to provide a seamless experience for their customers.
Overall the service is great, but the only drawback is it's limitation to few selected companies. If you use any of the above mentioned companies to send packages, then you should give this website a try.