View Larger Facebook Photo Thumbnails & Download Entire Albums [Chrome]
Better Facebook Gallery is a Chrome extension that provides you with larger thumbnails of Facebook photos and lets you save entire albums to your system with only a click or two. You will find a mode option that lets you switch between small and large thumbnails. Moreover, you can easily view them in a lightbox without any comments or likes. Photos can be saved one by one, or entire albums can be saved using the Ctrl+S keyboard shortcut. So, if you want to view photos without all the clutter created by the comments and likes, then Better Facebook Gallery can be quite useful for you.
Whenever the extension can act on a page, the button appears in the address bar. So, as you browse Facebook, you can click this button to view images as larger thumbnails or to download an entire album with a click of your mouse.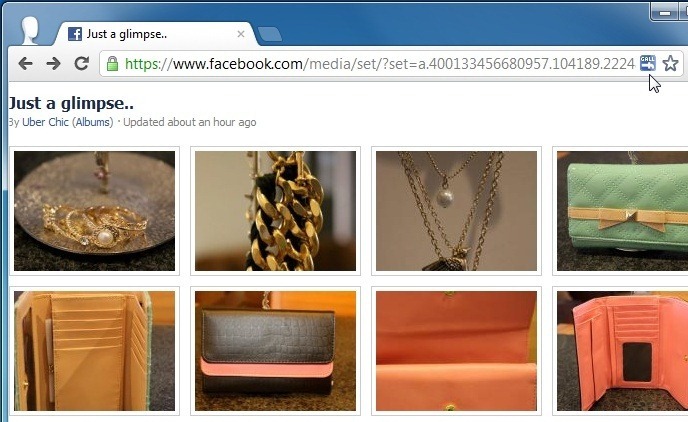 When you click the button in the address bar, the photo album opens in a new tab. You will find two options to the right hand-side of the page, mode and exit. The mode option allows you to switch between the small and large thumbnails, whereas the exit option closes the webpage.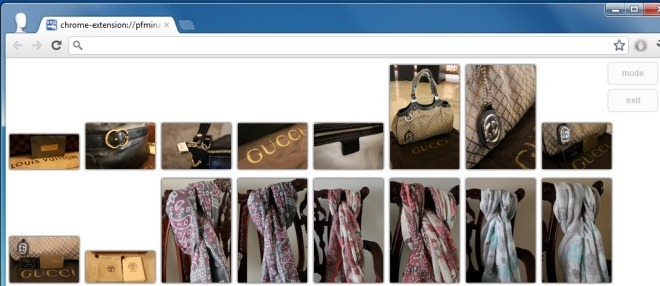 Better Facebook Gallery lets you view much larger thumbnails and allows you to download the entire album with the Ctrl+S shortcut. When you save the images, choose a folder and select the "Web page, complete" option from the Save as window. The pictures will be downloaded in only a few seconds to a new folder.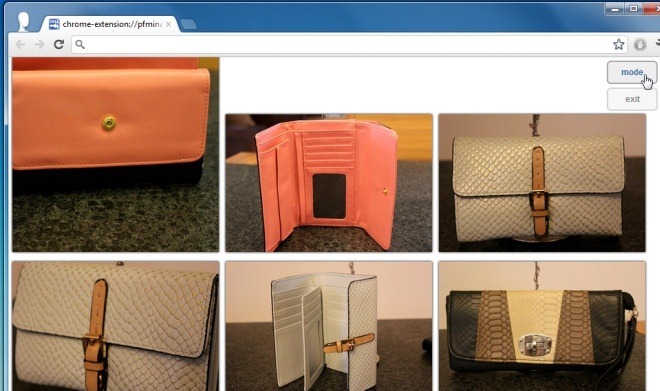 Better Facebook Gallery provides better image management for Facebook, and also offers a very easy way to save all the images of a Facebook album at once. Install the extension from the link below and give it a try!
Install Better Facebook Gallery For Google Chrome