Kirara: Portable Video Encoder With Comprehensive Editing Features
Here we have yet-another video encoder titled Kirara Encoder. This application supports majority of the popular media formats, be it video or audio, and sports a very user friendly UI, which is instrumental in letting the user access all the advanced functions as well. Best of all, the application is a portable one for Windows, bringing you a tad bit more than just any other video encoder. Screenshots and more on the features after the break.
To begin, simply hit the Add button to select a a video file you want to encode, or drag and drop a file onto the window. You can add multiple files to create a queue of files to be converted.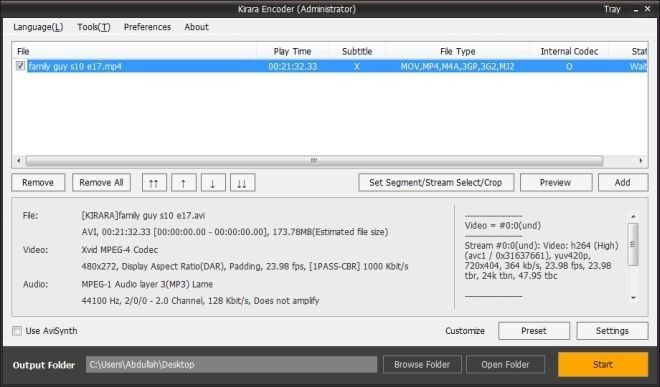 That done, time to select the encoding format. You can do that by hitting the Preset button, as seen in the screenshot above, to select formats that are tailor made for specific devices, such as Android, iPhone, iPad, Blu-ray etc. However, before you begin the encoding, you can also edit your videos as well. Yea, didn't see that one coming, did you?
The editor, like the encoder itself, is actually very simple to use, with playback powered by MPlayer.
However, if you really want to get into it and customize the encoding type, hit the Settings button to select the Output Type, Codec, Bitrate, Video Filters, Audio Codecs etc.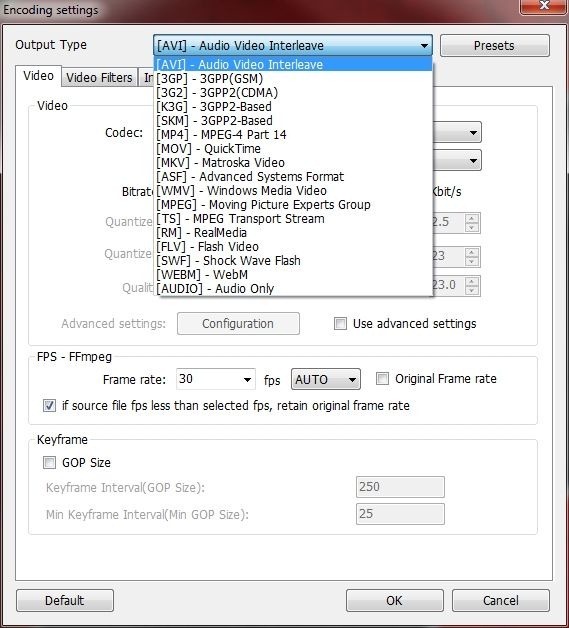 Once you're done piecing all you want together, be it the settings or editing, simply hit the start button to hear the CPU fan churn up, especially on laptops. The time it took to encode a video sized 80MB with a length of about 20 minutes was actually quite quick. You can also set the priority level as well, even while the encoding is going on.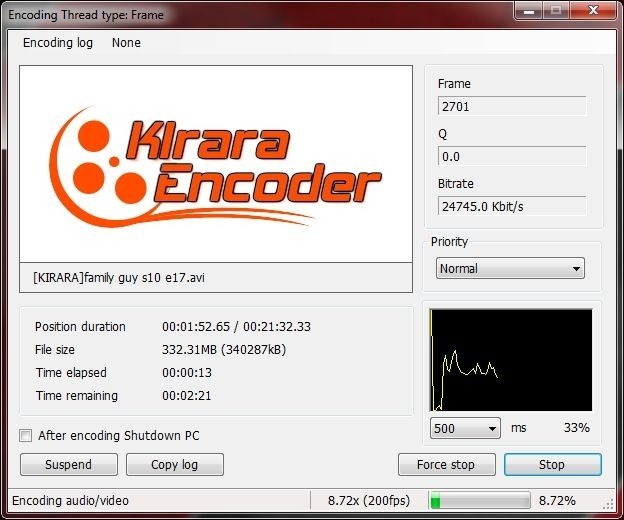 Do not forget to check out the Preferences menu that houses settings for the MPlayer running the previews, encoder aesthetics (that is the window above) and the more serious settings including specifying Multithreading, H.264 AVC Auto Detect.
Now for the conclusion. While the editing tool at hand is certainly a big plus point for Kirara Encoder, it poses no threat to the older and much more popular Handbrake in terms of speed. The application can be run on Windows XP, Windows Vista, Windows 7 and Windows 8.