Watch2gether – Watch YouTube Videos With Friends In Private Sessions
Sharing YouTube videos is simple; you can email a link, post to your Facebook wall or Tweet about a great video and let your friends know it's something worth watching. Watch2gether is a web service that makes it more fun to watch YouTube videos with friends. Instead of sharing links to the video, it lets you create a private session where you can watch them together. You can invite as many friends as you want to a session. The videos play live and if one person pauses it or switches to another one, it is paused or changed for everyone. The service has an integrated chat feature so you can watch videos and keep the conversation flowing at the same time.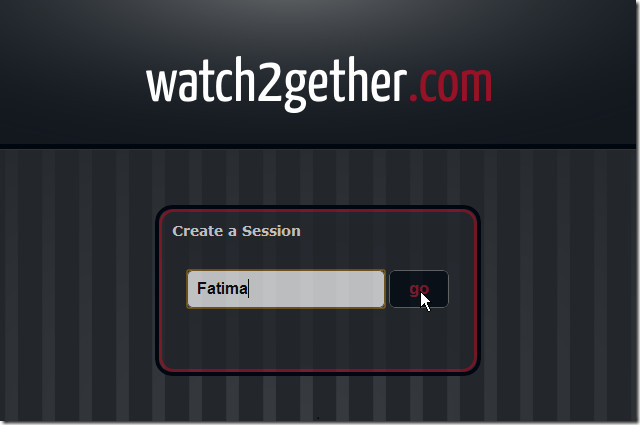 To create a session, enter your name on the service's home page and click Go. You are redirected to a page that is unique to your session.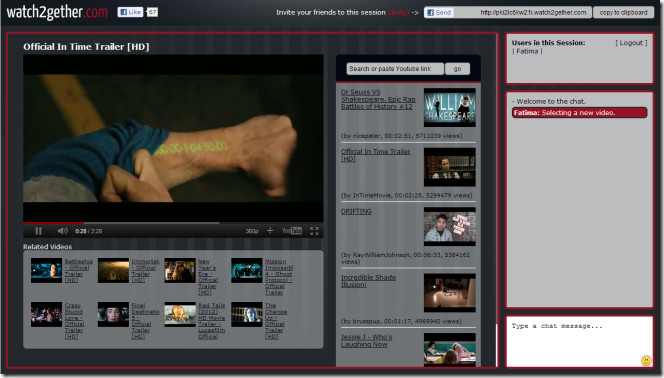 You can search YouTube for videos and start playing them or you can copy and paste the link of a video you might already have open. To start playing a video click the video title. You cannot queue multiple videos to play. If one of your friends pauses or changes the video by clicking on another one, it will change for everyone else in the room. There is no way of restricting members from changing, playing or pausing videos.
To invite friends to your video room, you can either share the link given in the top right corner or you can post it to your Facebook wall by clicking the Facebook button next to the share link. You will need to authorize the service to connect with your account.
The service can be extremely useful if you decide to rent a movie on YouTube and want to watch it with your friends without making the commute to someone's house. It can be equally useful if you're working on a project with a colleague and are going through instructional videos together.