What's This Song Called? Easy Ways to Quickly Identify Songs Playing
It is common to hear a new song and wonder what it's called. Most of the time, we take help from our friends and ask them to guess the song by humming the tune. Thanks to technology, you or your friends don't have to go through the ordeal of guessing the song's name. Instead, we have curated a bunch of tools and resources that help you find out what the song is called along with other details.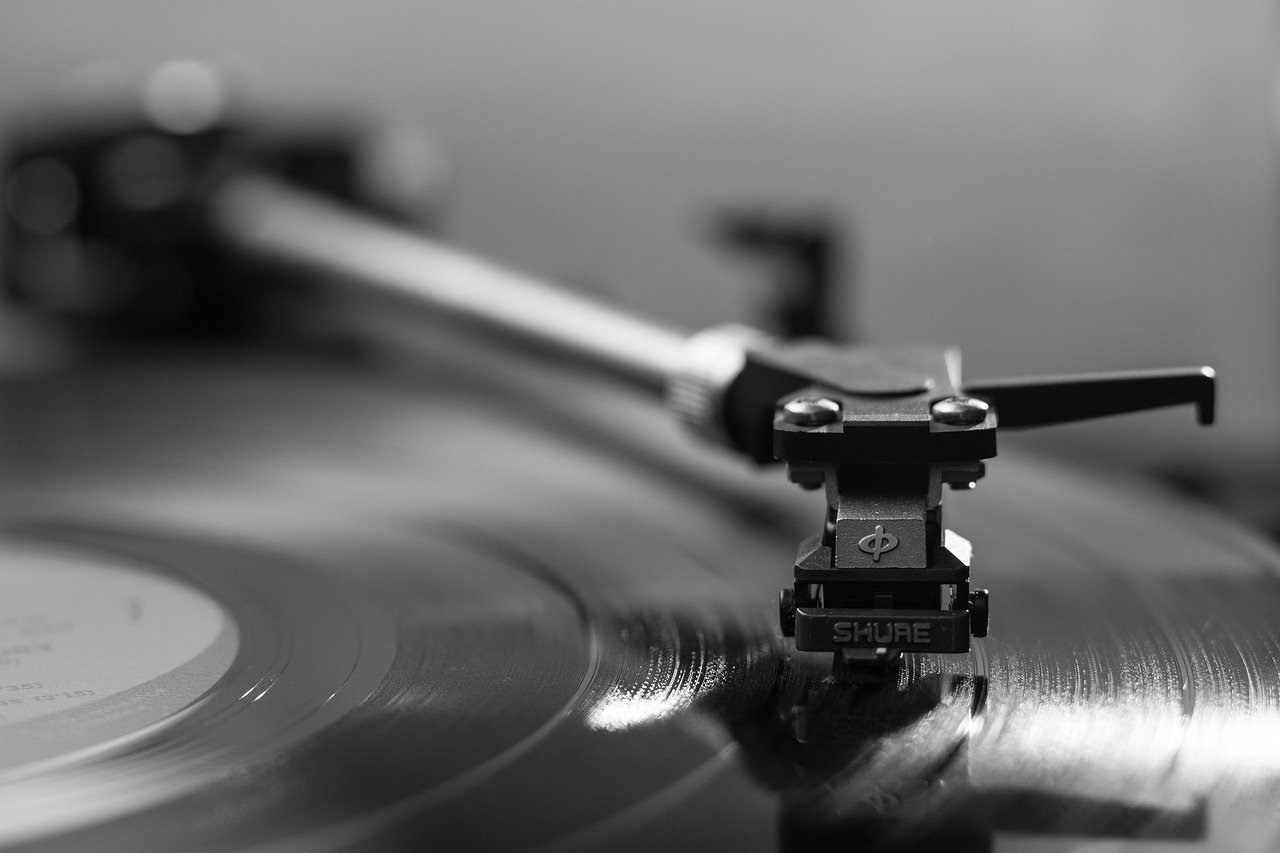 What's this song called?
Do you get stuck in a loop trying to find out 'what's this song?' If yes, then you can take advantage of song identifier apps.
Finding what's this song called is pretty straightforward. These apps work by using your phones inbuilt mic and typically do a great job when it comes to identifying the song.
Use smart apps to identify songs playing
There are plenty of song identifier apps, and it is bound to cause some confusion. Worry not, we have handpicked some of the best song identifying app.
1. Shazam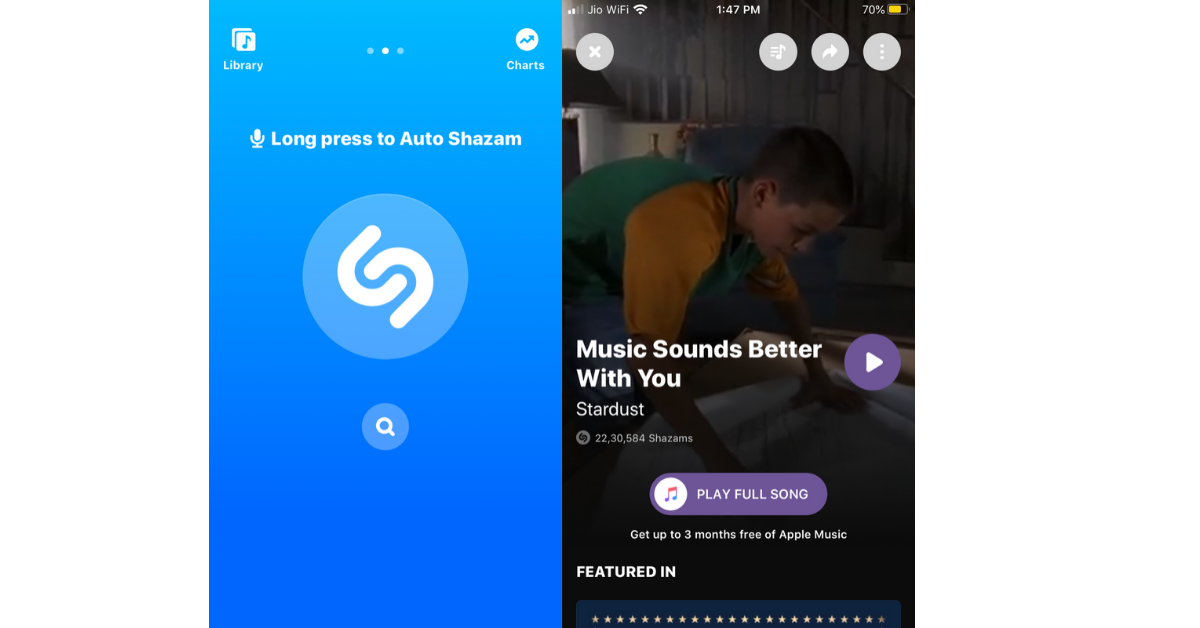 Apple-owned Shazam offers seamless Apple Music and Spotify integration. The app not only helps you identify the song playing around but also comes up with Album details and lets you play the song on Spotify or Apple Music. Shazam can also be activated handsfree by using Siri and Google Assistant.
Head over to Apple App Store or Google Play Store to download and use Shazam.
Pros
Easy to use.
One Tap button to identify songs.
Auto Shazam feature automatically detects what's playing around you and matches songs in bulk.
Works on multiple platforms including a web browser.
Offline feature.
Saves the previous search in the form of a queue.
Works very well, even in a relatively noisy environment. e.g., Dancefloor or a loud party.
Cons
Shazam can only recognize if the original song is playing and doesn't recognize humming.
The Android version of Shazam is relatively sluggish.
2. SoundHound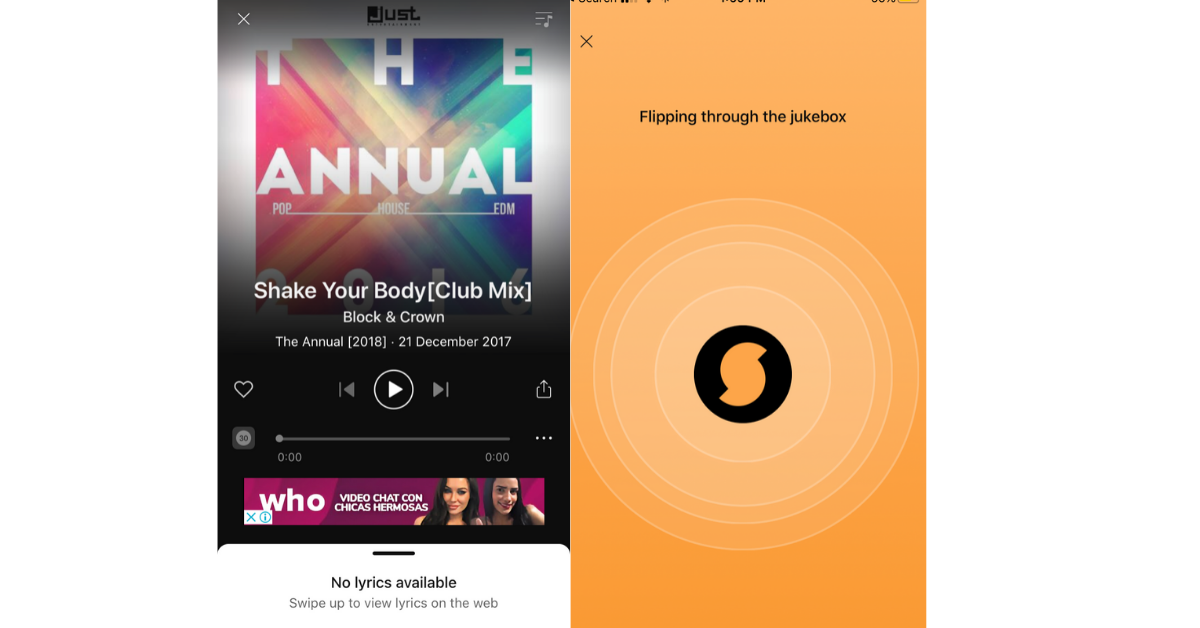 SoundHound works on the same lines as Shazam. Download SoundHound from the official website. The biggest advantage SoundHound offers as compared to Shazam is the ability to identify songs by typing, singing, or even humming. The feature is very useful if a song is stuck in your head.
Unlike Shazam, SoundHound is available in two versions. Ads support the free version while you need to pay for the premium version. All you need to do is hold your phone near the music and viola! SoundHound will identify the song.
Pros
Lets you search for songs by typing, singing, and humming.
Live Lyrics.
Built-in Hands-free feature.
Effortless content discovery via Charts.
Cons
Less accurate as compared to Shazam.
Intrusive ads in the free version.
Use the phone assistant to identify the song
If you don't want to rely on third-party tools for identifying songs, then your phone's assistant is the best option. On the iPhone, you can use Siri, Google Assistant on Android, and Bixby on Samsung.  Follow the steps below to identify songs using your phone's assistant.
iPhone – Siri
Song identification by Siri is powered by Shazam. To use it;
Play the song.
Activate Siri with the 'Hey Siri' command or by holding down the power button on the iPhone.
Use commands like "Which is this song," "Identify this song," or "what is the name of the song."
Ensure the phone is held near to the music source.
Siri will identify the song and the artist's name. Tap on the result to get additional information about the song and link to services like Spotify where you can listen to it.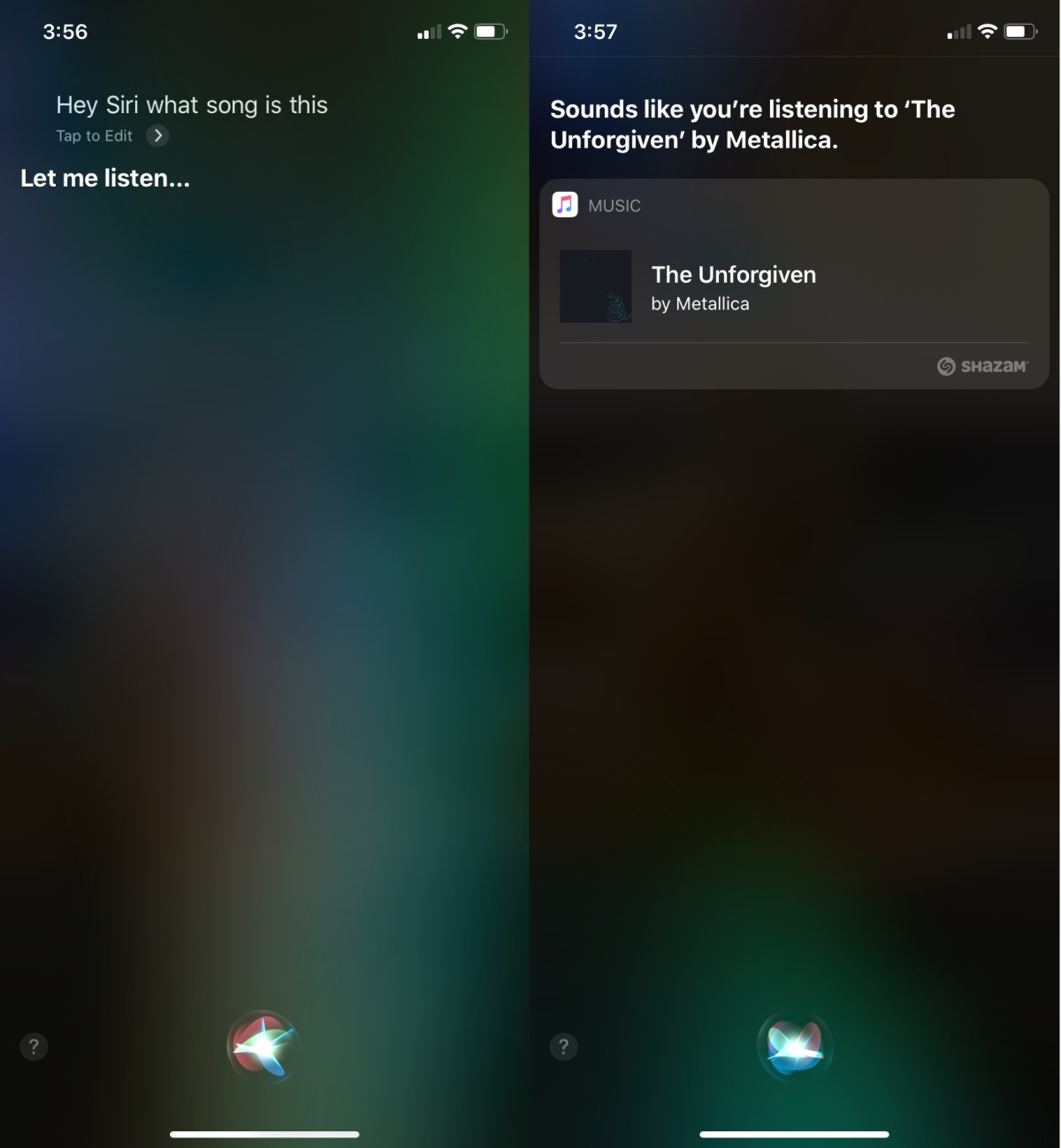 Using the AI assistant with earbuds
Pro Tip — Want to identify the song's handsfree? Setup the "Always on" option in Siri and Google Assistant. Now you can identify songs without touching your phone. All you need to do is say, "Hey Siri, which is this song" or "Hey Google, which is this song?" or "Hi Bixby, which is this song?."
If you are using an iPhone, open Settings>Siri & Search and toggle on 'Allow Siri When Locked.'
On Android, open Settings>Google>Search, Assistant & Voice> Voice> Voice Match, and toggle on 'Access with Voice Match'.
If you are using a Samsung phone, open Settings>Applications. Search for Bixby and tap on the Settings. Toggle on the option that says 'Use while phone locked'.
Search from an online forum
If the song you are searching for is very rare or belongs to an obscure artist, then the above options might fail. As a last resort, you can ask for help from an online forum.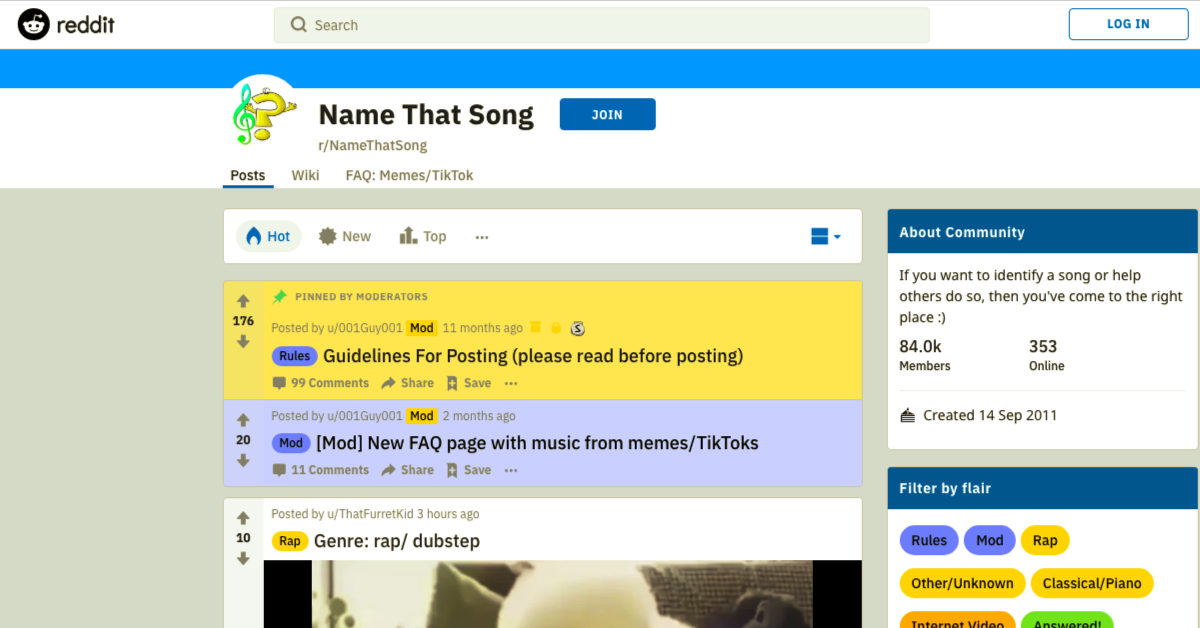 The best part is that there are online forums specifically meant for identifying songs. Musicbanter is one such forum wherein you can upload the song, and other members will help you identify the song. Alternatively, you can head over to a subreddit called "Name That Song."
Lastly, Music recognition services like AudioTag will come in handy if you have a short clip of the audio. You need to upload the audio clip, and the service will match it against the music database.
Parting Words
Did any of the above solutions work for you? If so, which one is your favourite?
Hands down I'm a fan of Shazam. You?