How To Block Someone From Viewing An Instagram Story
Instagram stories are made up entirely of photos you take with you camera. You cannot select photos from your camera roll and add them to your Instagram story. The feature is a clone of Snapchat that encourages you share moments as they happen. The only alternative is to go live on Instagram and broadcast everything as it happens. The feature being what it is, it's sometimes not a great idea to share a story with all your Instagram followers. The good news is, you can block a follower from viewing an Instagram Story without blocking them from your feed. Here's what you need to do.
There are two ways to block someone from viewing an Instagram story. They are basically different steps that all lead you to the same settings screen.
From An Instagram Story
If you currently have a story on your Instagram account, go to it. Tap your own profile picture at the top of the Home feed tap. You can view your story here. Tap the overflow button at the bottom of the screen. A menu will open with a 'Story Settings' option. Tap it.
On the Story Settings screen, tap the 'Hide Story From' option. You will switch to a screen listing every single follower you have on Instagram. Select the ones you want to hide your story from and you're done.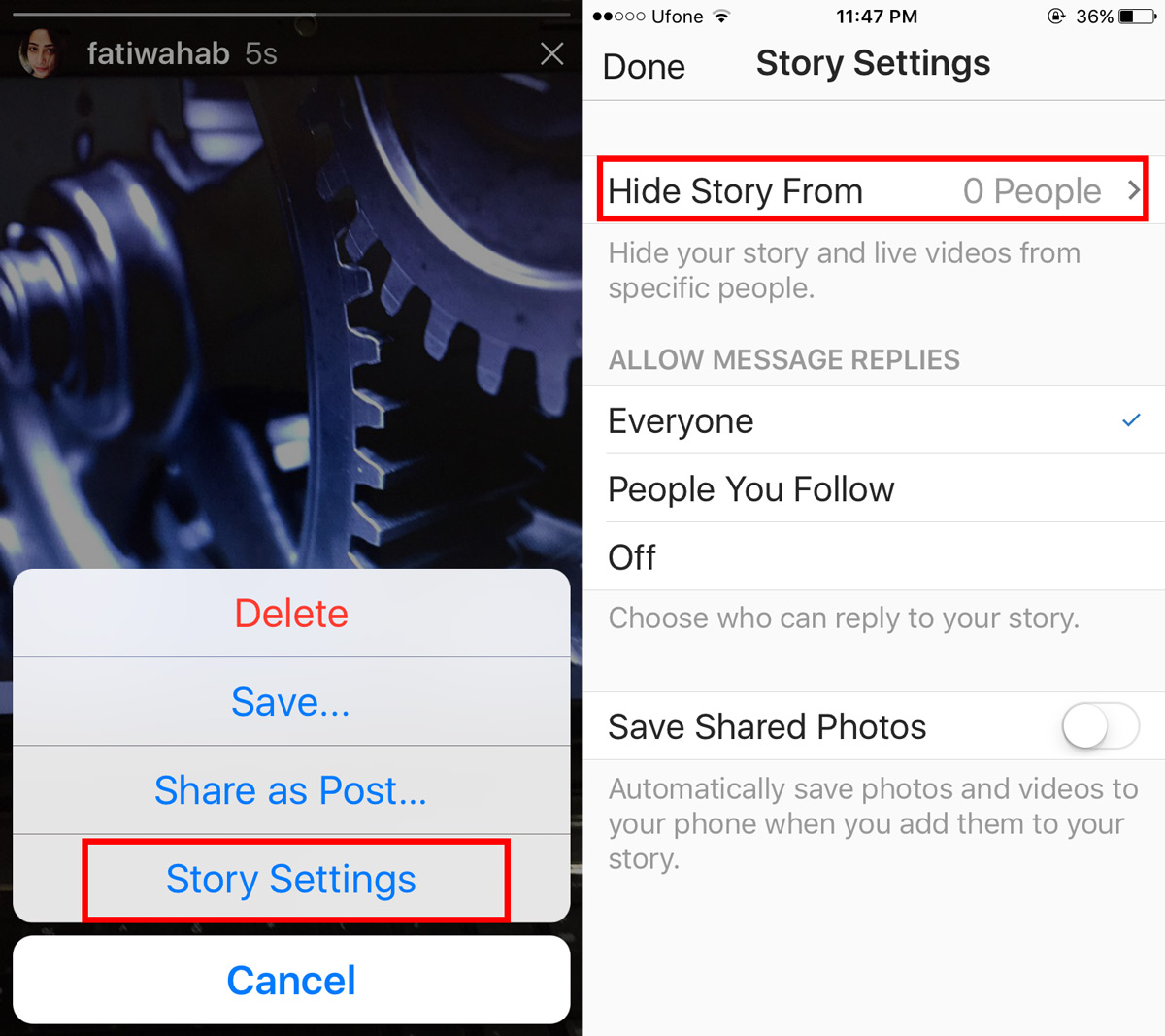 From Account Settings
If you do not have a story on Instagram, you can still block someone from viewing your story when you share one. The setting will of course take affect when you next share a story.
Open Instagram and go to your profile tab. Tap the cog wheel button at the very top to go to your Account and app settings. Under the Account section, tap Story Settings.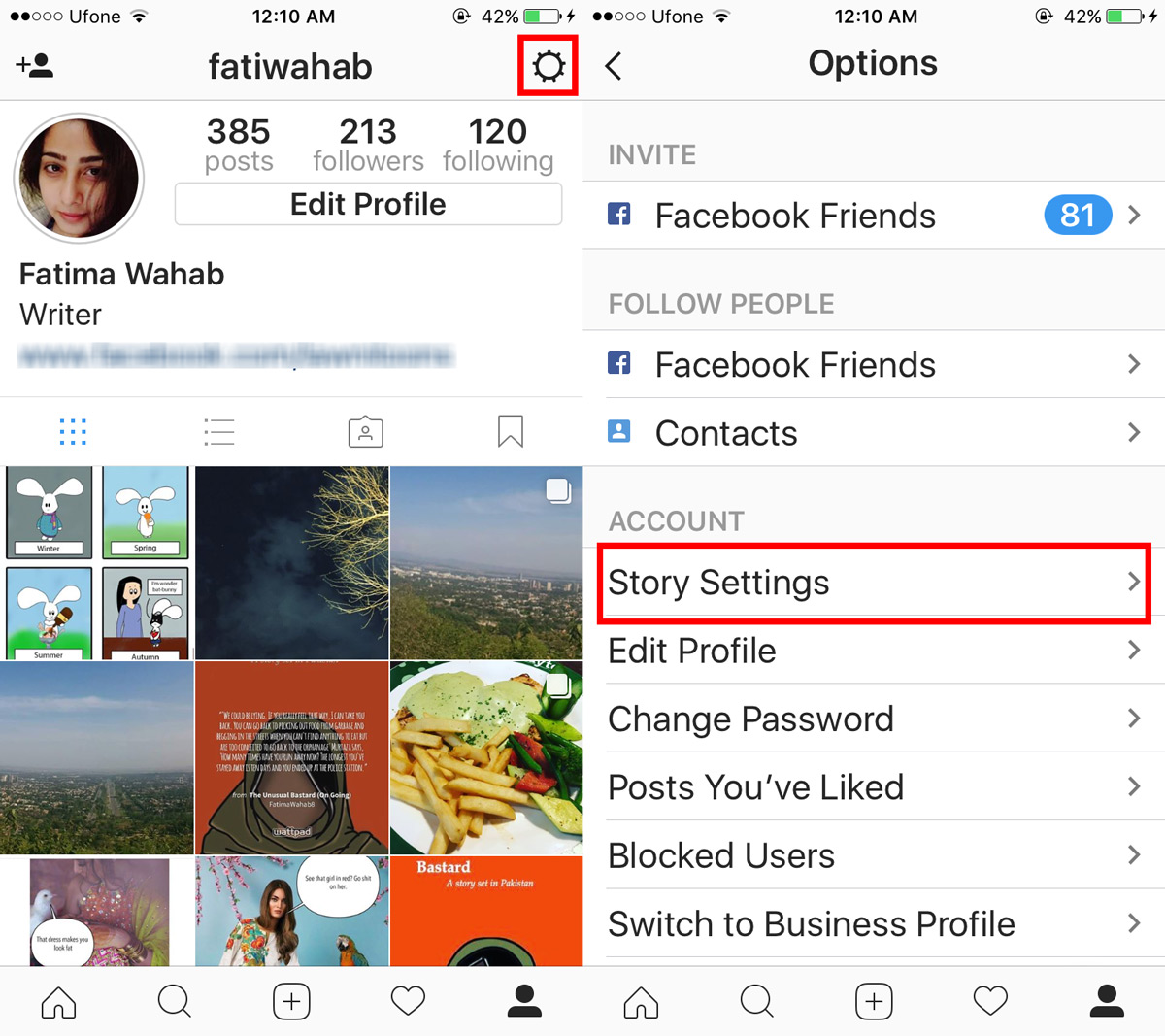 You will see the same Story Settings screen as before. Tap the Hide story from option and select which of your followers you want to hide the story from.
With stories, it's a good idea to be a bit more cautious about who you share it with. The images might give away places you frequent which, in this crazy world, can be dangerous. With other photos, ones that involve food or your coffee cup, it's not that great a risk.
Story settings are separate from your feed settings. People you hide your story from can still  view your Instagram feed. They can also like and comment on it. If you want to stop someone from viewing your feed, you should block them.