How To Change Your Apple ID Country Without Entering Payment Method
You can finally change your Apple ID country without having to enter a payment method. The change, it seems, has been made in iOS 11. You don't need to jailbreak your device and the change is instant. Here's what you need to do.
Change Apple ID Country
Open the Settings app and go to iTunes & App Store. Assuming you're already signed into the account you want to change the country for, tap your Apple ID email. A menu will appear with several options. Tap the View Account option. Enter your account password, or authenticate with Touch ID or Face ID.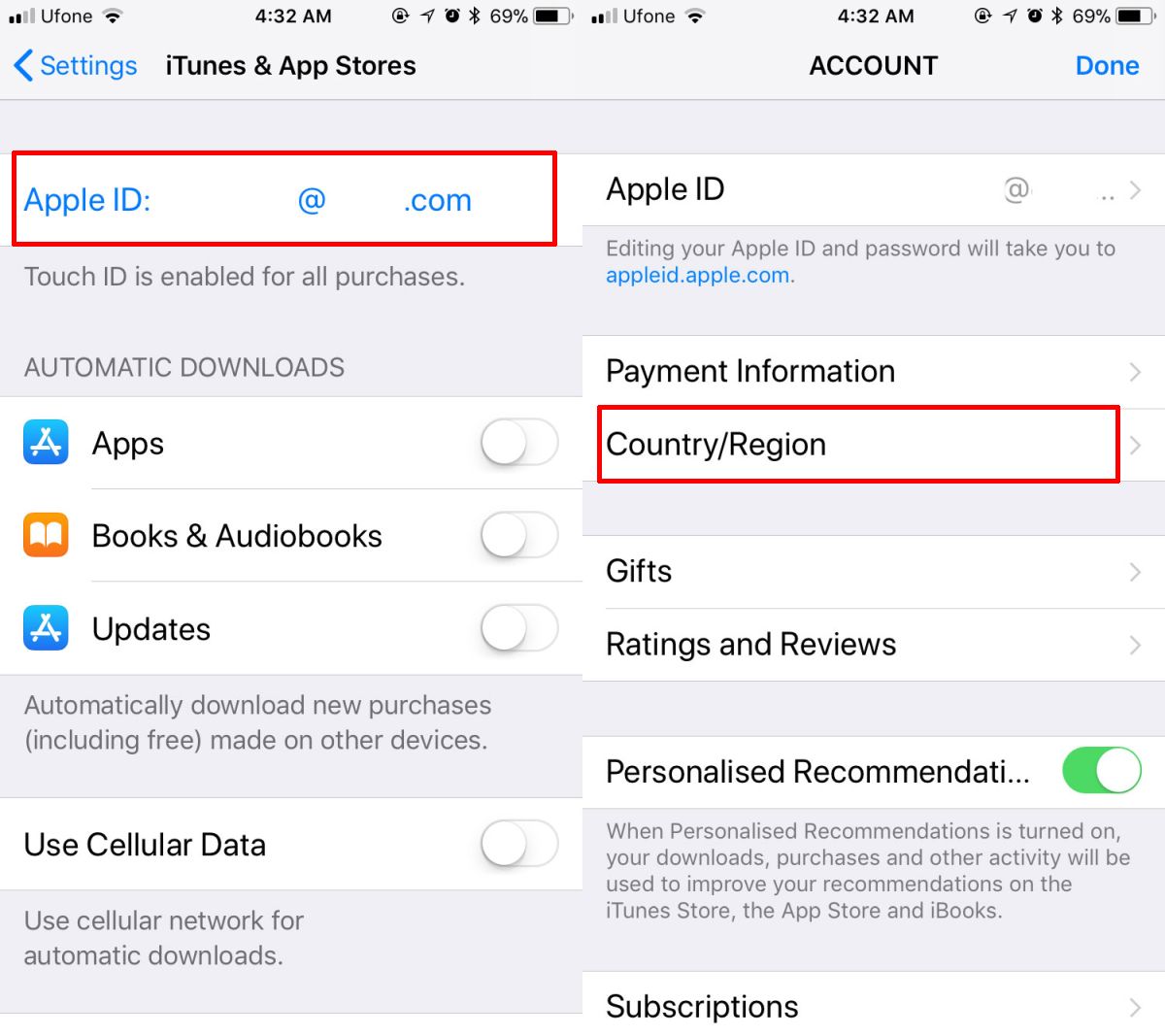 Next, tap Country/Region. The Country/Region screen has only option; Change Country or Region. Tap it. A list of supported countries will appear. Select the country you want to change your Apple ID to.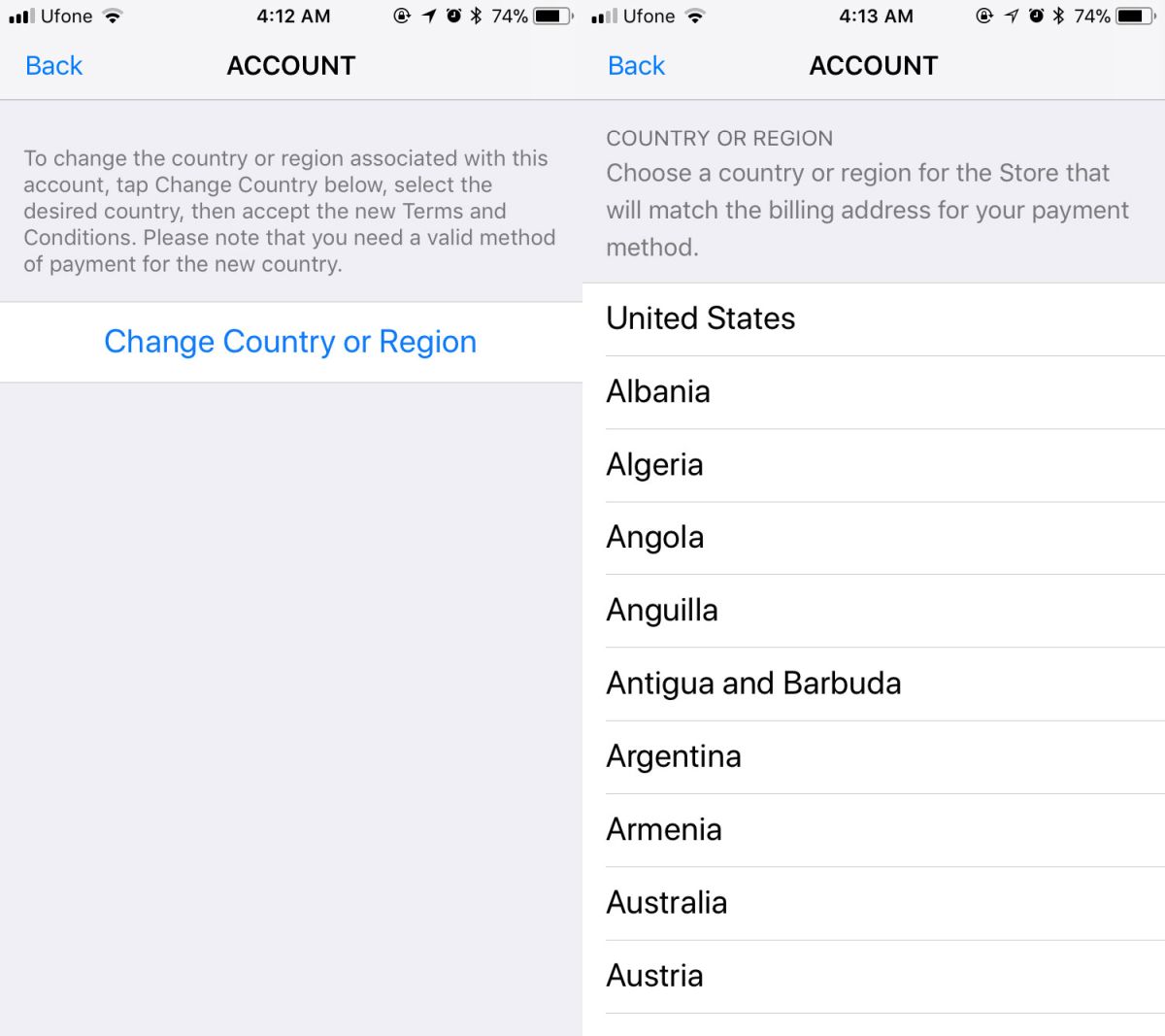 You will be shown a new EULA which you have to accept before you can proceed. Once you've accepted the EULA, you'll be taken to the payment details screen. Here, select the 'None' option, fill in the street address for the new country (you can fake this), and tap done.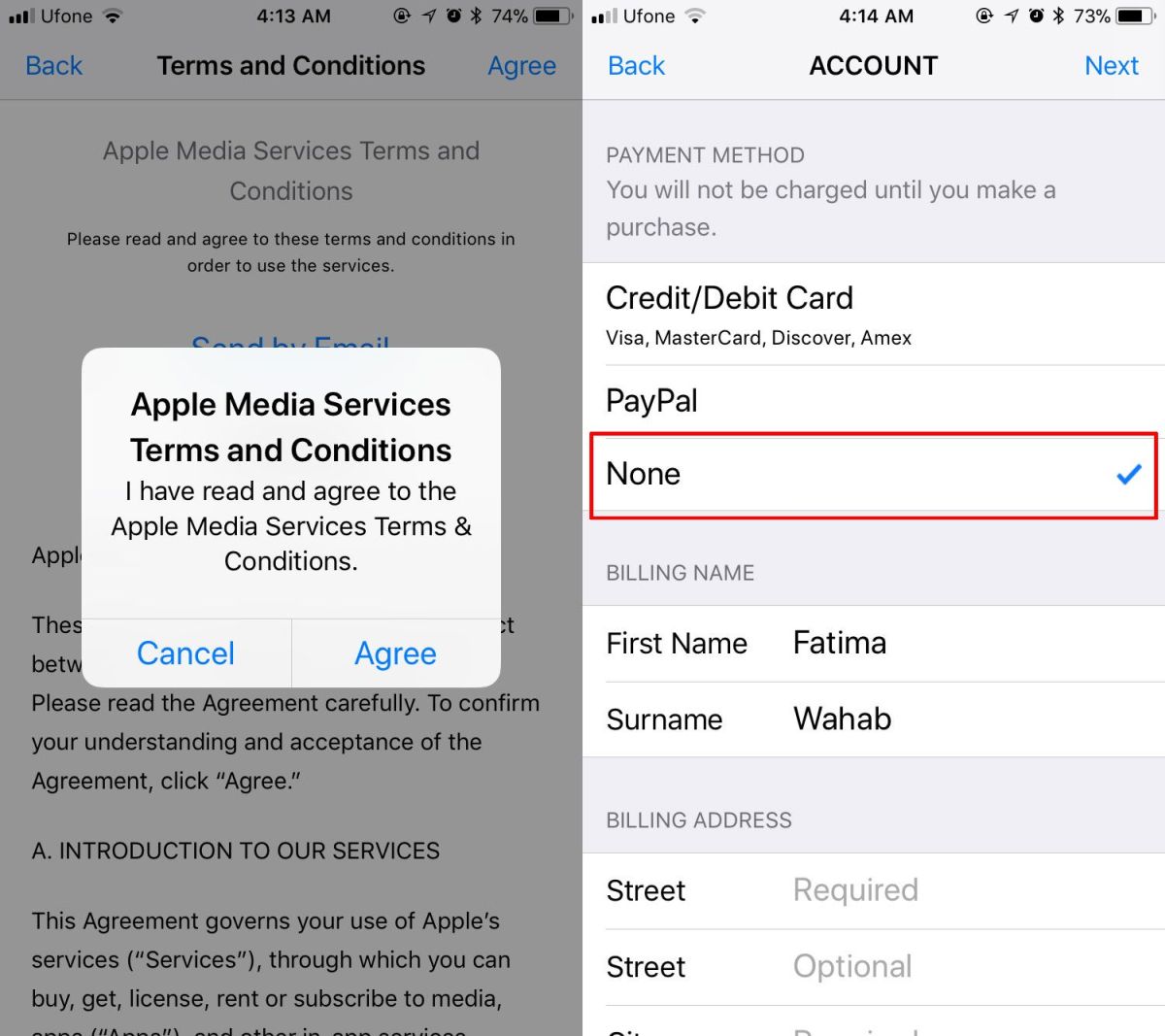 That's all it takes. The change takes affect right away and it's just as easy to change it back. Apple recently added Paypal as a payment method and that alone allowed a lot of users to change their Apple ID country. The Paypal account worked across multiple countries and regions so it served as the valid payment method that was needed to switch countries.
Now, the need to enter a valid payment method has been removed altogether. Instead, you can just choose the 'None' option and you're good to go.
Adding Payment Method
If you do need to add a payment method after you change the Apple ID country, you will need a payment method that is valid in the country your Apple ID is now tied to. Apple has made it easy to change the Apple ID country but it cannot change the requirements for a valid payment method. Without a valid payment method, you can use your Apple ID to download free apps only.
Before Apple allowed users to change the Apple ID country on the fly, users had to create separate accounts for each country store they wanted to download apps from. The only way around this was to have a valid payment method for the country you were switching to.
Now all we need is for Google to wise up and let Android users do the same for the Google Play store.