How To Change The Map App In Google Search On iOS
Google has a full suite of apps and services that can handle everything from videos, file sharing, maps, and email. In fact, it dominates most of these areas; Google Maps, Gmail, YouTube, Google Drive are just some of its popular services. Because it has apps for just about everything, it's built an eco-system around them. Google's apps prefer to use other Google apps. That said, it doesn't get as much flexibility on iOS. The Gmail app for example recently started giving users the option to choose the browser they want to use. The Google Search app, as of a recent update now gives you the option to change the map app in Google search.
This is a new feature so you're going to have to update Google Search to the latest version. This will not, in any way effect the map app preferences in Chrome for iOS (if you have it installed). Chrome for iOS will still default to Google Maps.
Map App In Google Search
Update and open the Google Search app. Go to the app's home screen and tap the cog wheel button at the top left. On the Settings screen, tap 'Google App Setting'.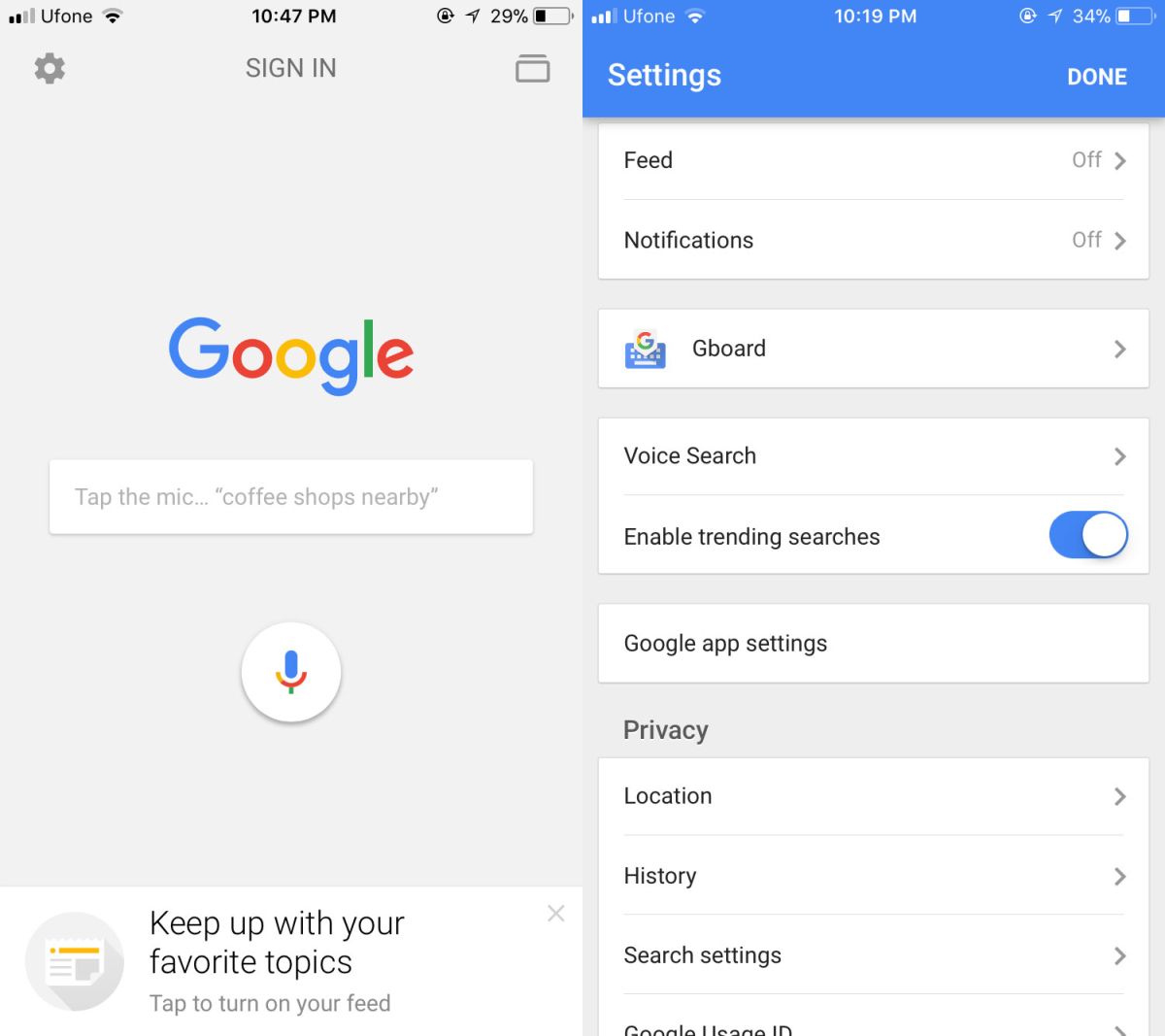 You can choose from one of three apps; Google Maps, Waze, or Apple Maps. By default, Google Search uses Google Maps so select one of the two other apps. Apple Maps is a default app on iOS but you will have to download Waze if that's what you want to use.
You can set a default maps app, or you can have Google Search ask you each time which app to use. If you want it to ask you which app to use each time you tap a map in the search results, turn on the 'Ask me which app to use each time' option. If you want to set a default app, turn this option off and select your preferred app.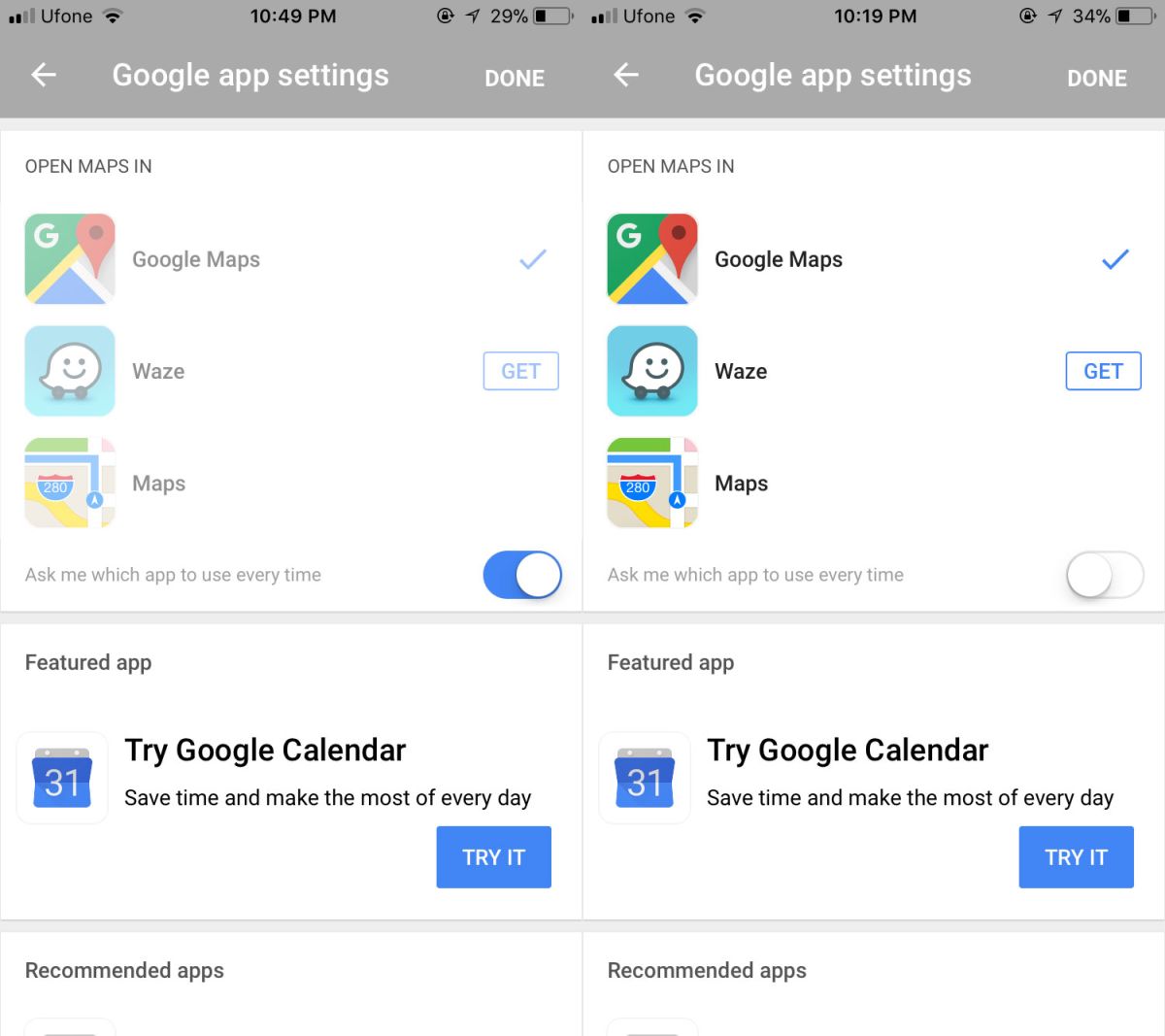 If you're apprehensive about using Apple Maps, you should know it no longer suggests you drive off bridges when helping you get to a destination. More importantly, Apple Maps in iOS 11 now gives you detailed maps for shopping malls which neither Google Maps nor Waze do. The number of malls and shopping centers it supports is limited at the moment but it's a good reason to switch to a different app.
Perhaps Google will soon let users choose which maps app to use in Chrome for iOS as well. Changes like this are slow to come on any Google product for iOS.