Chromecatch Turns Your iPhone Or iPad Into A Chromecast Receiver
No matter how great a new gadget seems to be, there are always doubts in the user's mind before shelling out some hard cash. Google's new Chromecast dongle can be considered dirt cheap but if you still want to get a taste of it before making the purchase (or don't wanna shell out $35 for it at all), there are ways of emulating Chromecast on smartphones. We have already covered an app by the name of CheapCast that makes an Android device act as a Chromecast receiver. Won't it be just awesome if there was a similar app for iOS, too? Fortunately, a clever developer has managed to come up with something that can help you in that regard. Chromecatch has the capability of turning any iPhone or iPad into a receiver for Chromecast, albeit a restricted one. For now, Chromecatch only works with YouTube, but support for more services might not be too far away into the future.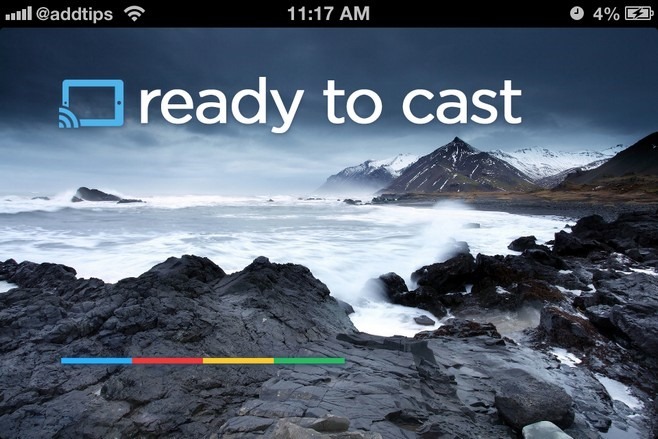 Using Chromecatch is fairly easy; simply launch the app, and you're all set to receive an incoming stream from YouTube. The app works with streams from a computer (if you are using Google Chrome), another iOS device, and Android devices. The usage isn't too difficult to understand, and here is everything you need to do.
Launch Chromecatch on the receiving iDevice, and wait for a few seconds. The app has a really plain main screen, with nothing but a message declaring that the app is ready to receive the 'cast'.
On another device or computer, launch YouTube and go to the video you want to stream. Make sure that both the receiving iDevice and the one with YouTube running are on the same WiFi network.
There should be a new Chromecast icon next to the playback controls in the video that is currently being played. Tap it.
Choose your iPhone from the list of connected devices that show up in the Chromecatch menu, and you're done.
The video should noe start playing on the device where the Chromecatch app is running; just sit back, watch and enjoy!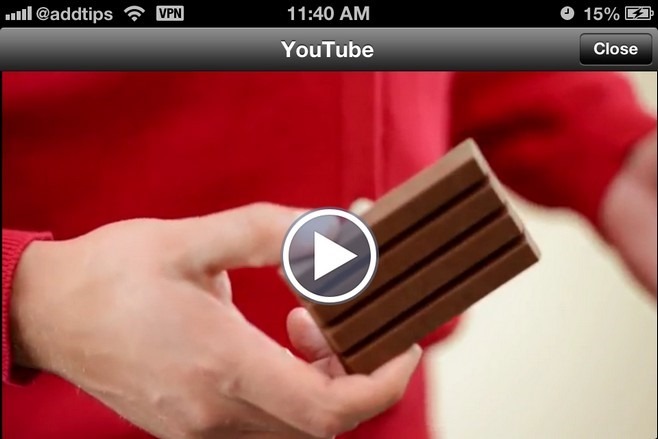 You can control the volume of the video from the receiving device, and also use the available seek bar to control playback. Chromecatch doesn't have a video player of its own, and the streams are played inside the native iOS media player UI.
Chromecatch is a $0.99 app, and comes display-optimized for all iOS devices. The developer has promised frequent updates to this universal offering in the future, so it'll only be getting better. You can grab it by heading to the following link.
Install Chromecatch from App Store