How to convert a live photo to a video [iOS]
Live photos are a concept that Apple introduced a while ago. They're basically 2-second videos that are captured when you take a photo. The camera app starts recording just before you tap the capture button and often, you capture beautiful memories in the process. Live photos are videos but they are not in a video format that most apps will recognize and as live photos, they don't play when you upload them online. Instead, you have to convert a live photo to a video. Here's how.
Convert live photo to video
iOS has an option to convert live photos to video built into the Photos app.
Identify live photos
On iOS, a live photo has a distinct icon over it. It's a circle embedded in another circle with 'LIVE written next to it. There's also an auto-generated album for live photos that you can go to, to access live photos.
Convert to video
To convert a live photo to a video, follow the steps below;
Open the stock Photos app on your iPhone or iPad.
Select the live photo that you want to convert to a video.
Tap the share button at the bottom right.
From the share sheet, select 'Save as Video'.
The photo will be converted to a video and saved to the Photos app. The live photo will not be deleted or removed. You will still have it. The video will play, with sound, like any other video that you record with your iPhone. The video will be in the MOV format.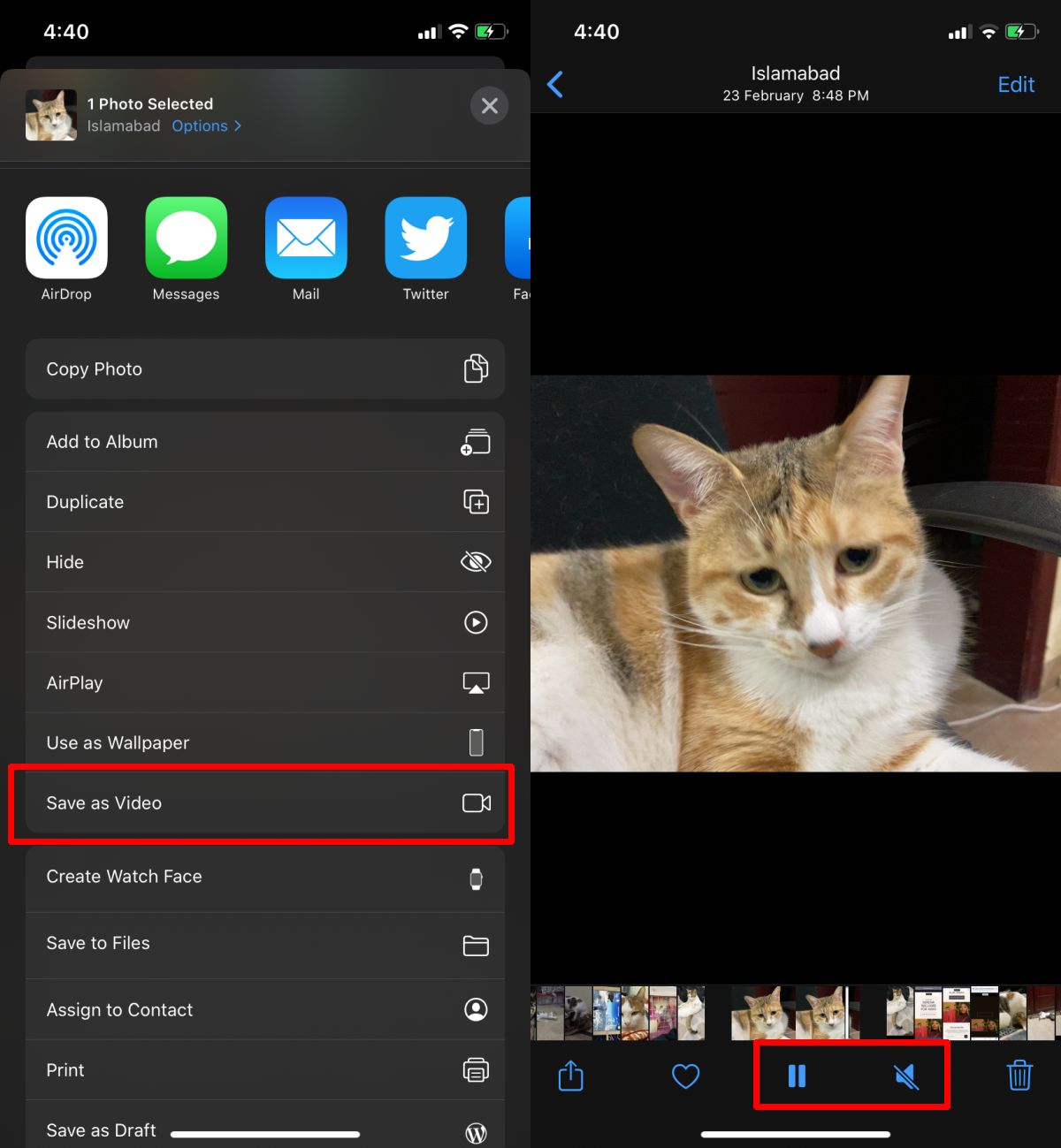 The quality of the video will be just as good as the live photo.
Sharing a live photo
Live photos are a unique format on Apple devices but with a little tweaking, you can post them online.
How to share live photos on Instagram and Facebook
You can post a live photo on Instagram and Facebook but you will have to convert it to a video first.
Make a live photo into a video on Instagram
Instagram can't convert live photos into a video. You will have to convert them on your iOS device first, and then post them to Instagram.
Make a live photo into a Boomerang
You cannot turn a live photo into a boomerang after you convert it to a video. Boomerang only works with videos that you record with the app and it has no support, at present, for videos from the camera roll.
Loop a live photo
You can loop a live photo from the stock Photos app on iOS. Open the photo and swipe up. You will see a series of actions/effects. Select Loop.
Convert live photo to still photo
You can easily convert a live photo into a normal photo or a JPEG. Open the live photo in the Photos app and tap the Share button. Tap the LIVE badge at the top and it will be disabled. The live photo will be turned into a simple JPEG though you can always enable it again from your phone.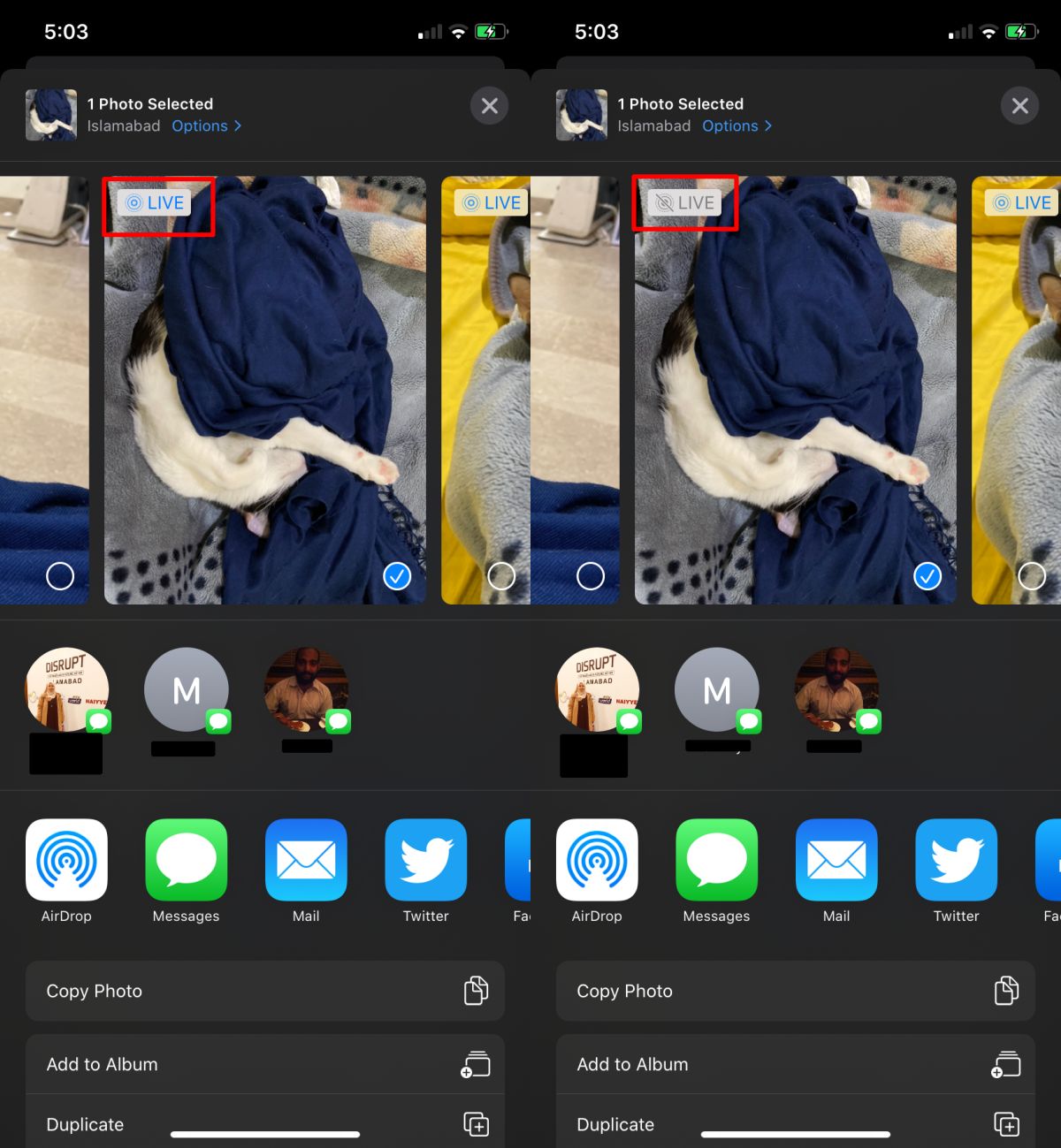 Live photos play out really well on Apple's devices but for every other platform that you want to share it on, you have to convert it to a video. Apple's made it easy enough with built-in tools. If you dive into the edit options for a live photo, you will find lots of great features for editing it.
You can also convert live photos and bursts into GIFs but for that, you need an app.