How To Edit Personal Information In Autofill On iOS
Autofill is present on all mainstream browsers on both the desktop and mobile. Normally, autofill is limited to a browser. The information saved to, for example, Chrome's autofill isn't automatically shared with Firefox tough it can be imported. This holds true on both desktop and mobile as well but there's an exception to this rule; iOS and its autofill. iOS has a system-wide autofill feature. Any time you're prompted to enter an email, whether it's in a browser or when you're signing into an app, it offers to fill out information for you. Anytime you enter information, it also offers to remember it for you. Other times, it already has your information even though you're sure you never saved it. Here's how you can edit personal information in autofill on iOS.
The information in autofill on iOS comes from the information saved as your contact information in iOS. In order to edit personal information, you need to edit your own contact information on iOS. Alternatively, you can simply stop iOS from using your contact information for autofill and limit it to the information you save to Keychain. The setting for this is in a not-so-obvious place; Safari's preferences.
Edit Autofill On iOS
Open the Settings app and tap Safari. Go to Autofill. If you want iOS to stop using your contact information for autofill, simply turn the 'Use Contact info' switch off. If you want to edit autofill information that is taken from your contact, you need to edit it directly from the contacts app.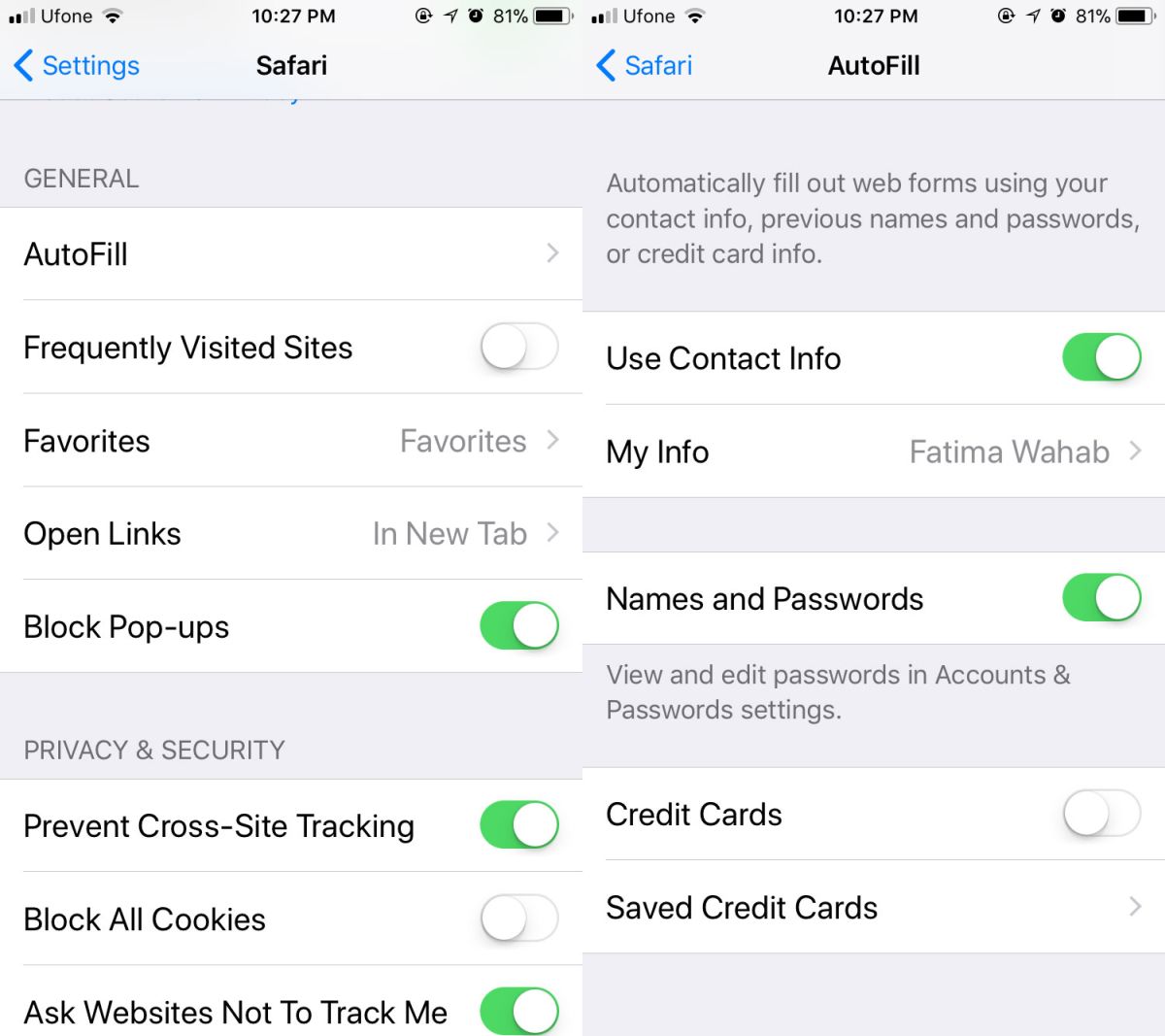 Next, open the Contacts app and tap My Card at the very top. The details of this contact will show you where specific information was taken from e.g. it automatically detects email addresses added to the Mail app and adds it to autofill. Tap the information you want to remove and tap 'Ignore' under it to stop it from appearing in the autofill options.
If you want to edit the information e.g. change the email address instead of having iOS ignore it, you need to change it from the respective app that iOS detected it from.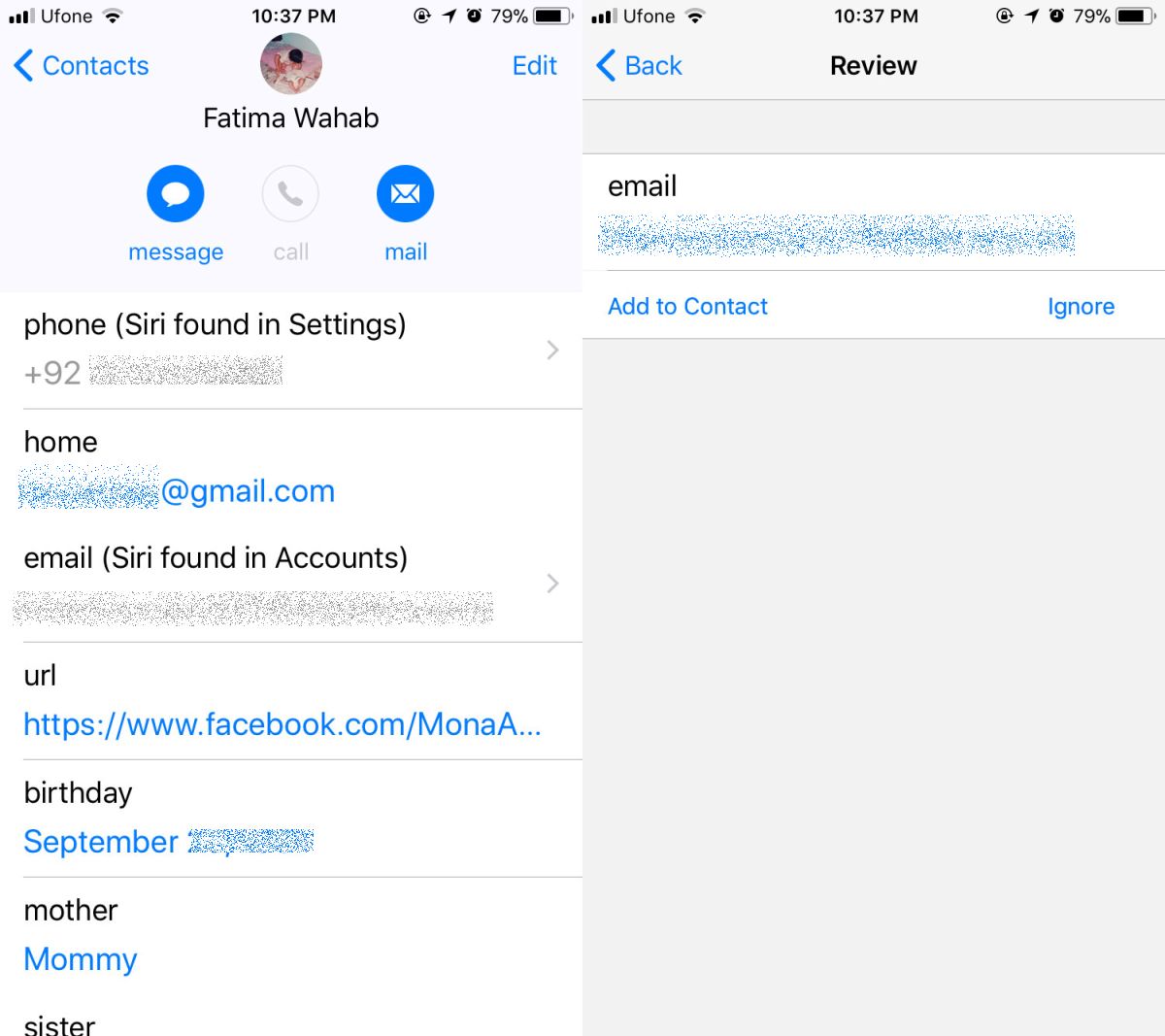 iOS is obviously trying to be intelligent about the way it offers to fill in your information but it needs to provide a better way to edit it. Right now, it seems almost as though you can't edit information. Additionally, automatically adding your information from other apps isn't a 'feature' for everyone so there should be a switch that can summarily disable this.