How To Manage Google Autofill For Apps On Android
You can use your Google account to sign up for a lot of services. It's the only thing that rivals Facebook in that area. There are still services out there that ask you to sign up for an account with them. Most however know users prefer either their Google or Facebook account. Chrome has an autofill feature that saves login and passwords to your Google account. It autofills this information when you visit a sign up page. In Android O, Google has brought autofill to Android apps. You can store your app passwords e.g. Netflix password to your Google account. Google will autofill this data on any Android device that you're signed in to. Here's how autofill for apps works on Android O.
On Android O, Google autofill for apps will appear when you sign into a supported app. Since this feature is new, there aren't going to be too many apps out there that support it. Netflix is one app that already has support for this feature. You must of course be running Android O which is only available in beta for now.
Enable Google Autofill For Apps
Open the Settings app. Go to System>Language & Input, and expand the Advanced settings  at the bottom. Tap Autofill Service.
On the Autofill service, select 'Autofill with Google'.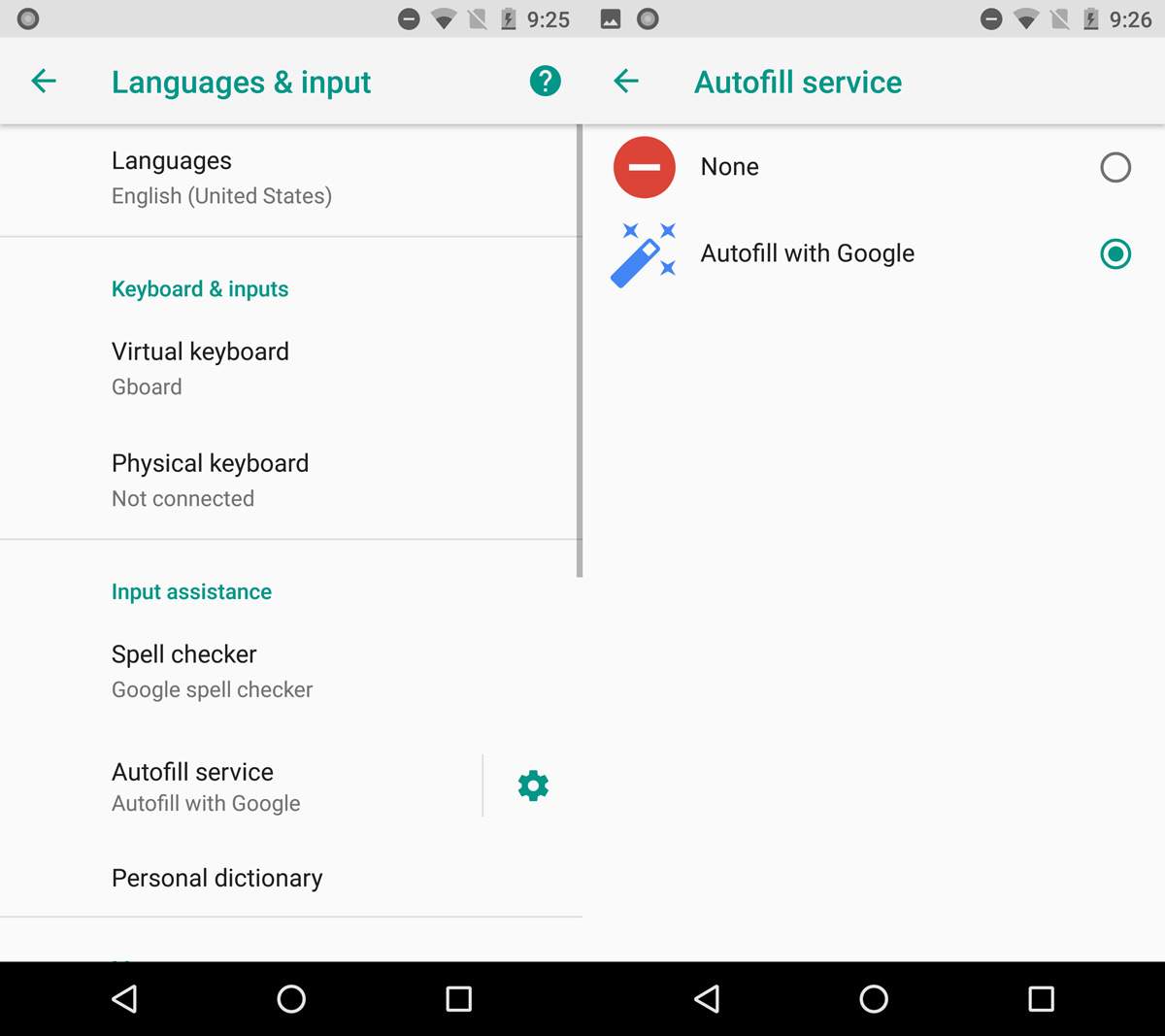 Save Login Credentials
Open an app and sign in when prompted. You can try this feature out on the Netflix app. If you're already signed in, you can sign out to try the feature out and send your Netflix credentials to your Google account.
Once you successfully sign in to Netflix, Android O will offer to save your login credentials. They are saved to the Google account you're currently signed into on your Android device.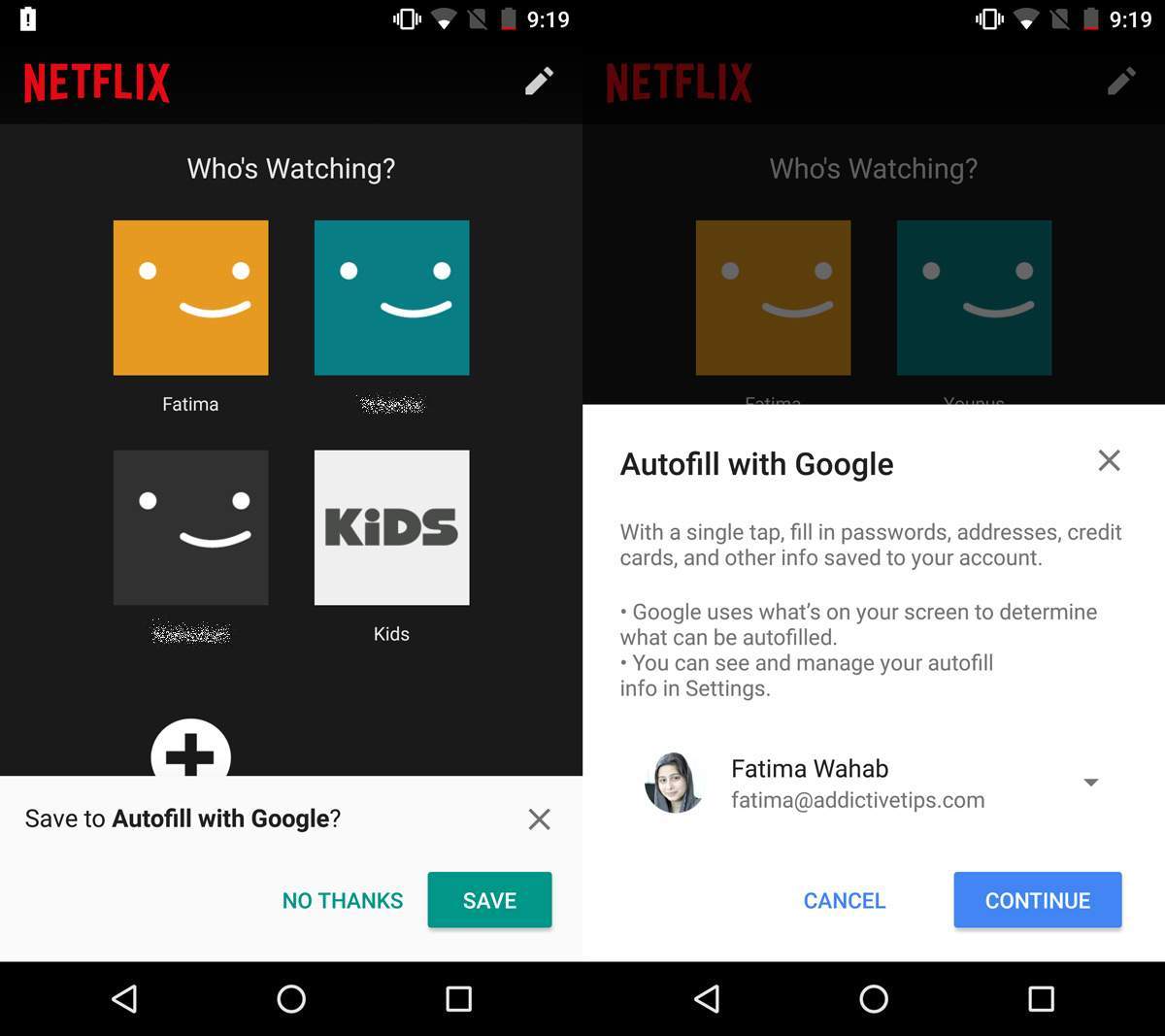 Use Google Autofill For Apps
To use Google autofill for apps, all you need to do is make sure you're signed in to the Google account you saved the logins to on an Android device. When you open an app, e.g. Netflix, and tap the Sign In option, your email address will appear as a suggested option under the login field.
It works like autofill on Chrome.
View Autofill Passwords
To view Google autofill for apps passwords, you're going to have to visit this link and sign in to your Google account. The Settings app on Android has an option for viewing saved passwords but it just redirects you to the same link in your browser. For now, app password management is done online and not on your device. If you want to remove login credentials, you can do so from the above linked page.