How to fix the mouse pointer stuck on an iPad
The iPad supports a Bluetooth mouse. You can use it as a pointing device much like you can on your desktop. This is a new feature that was added in iPadOS 13 and while it is an excellent improvement for those who use the device often, it has a few odd bugs. It seems that the pointer can get stuck every now and then. The problem appears even on the stable iPadOS 13.4 version that was released this week. Here's how you can fix it.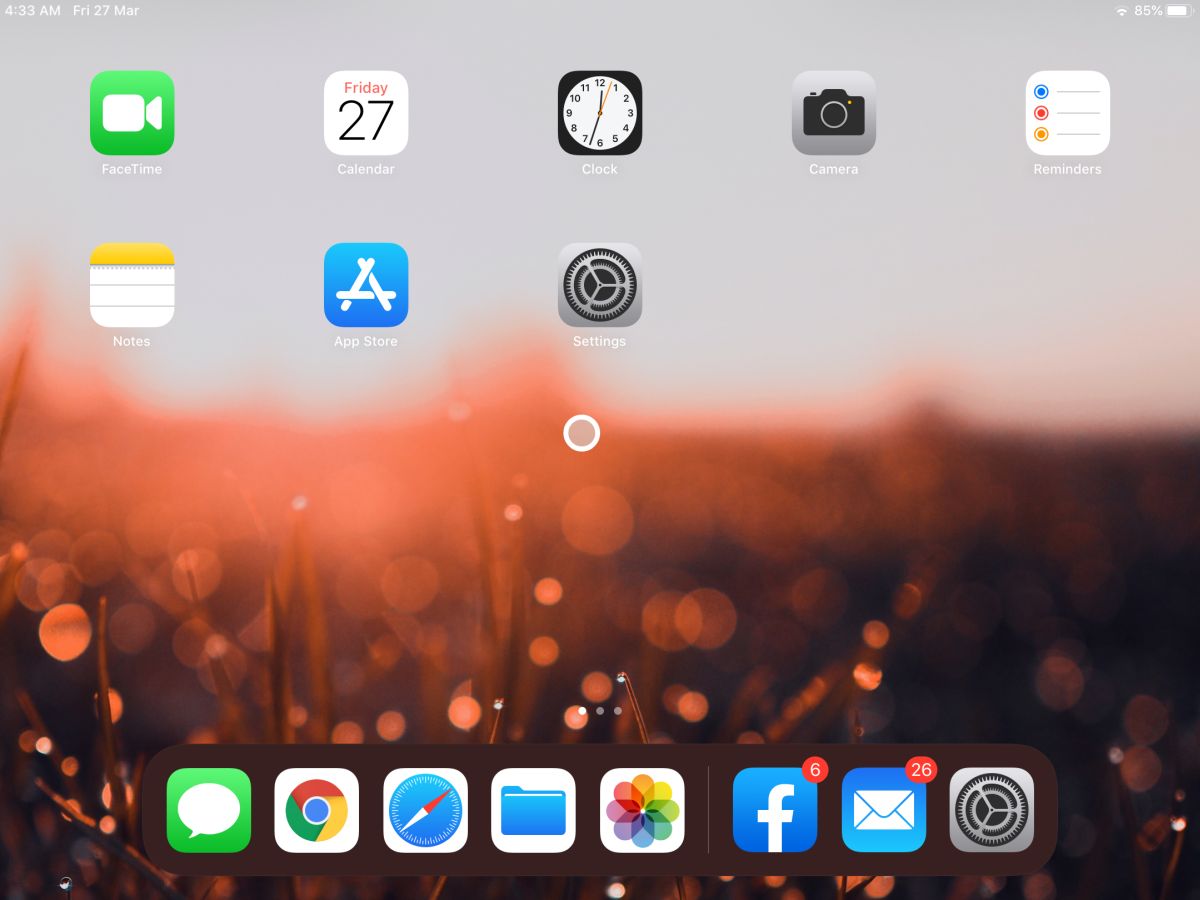 Fix mouse pointer stuck on iPad
This bug occurs in a few different variations but the most common one is where the pointer is centered on the screen and no click, taps, or swipes are registered via the mouse. The touch screen still works in most cases so, the first thing you should do is disconnect the mouse. If it connects via a dongle, you can disconnect it even if the touch screen is frozen. If it's connected directly via Bluetooth, you should turn Bluetooth off on the iPad.
If that does not work, open the Settings app and go to Accessibility. Select Touch>AssistiveTouch. Toggle AssistiveTouch On/Off. Scroll down, and toggle the Dwell switch.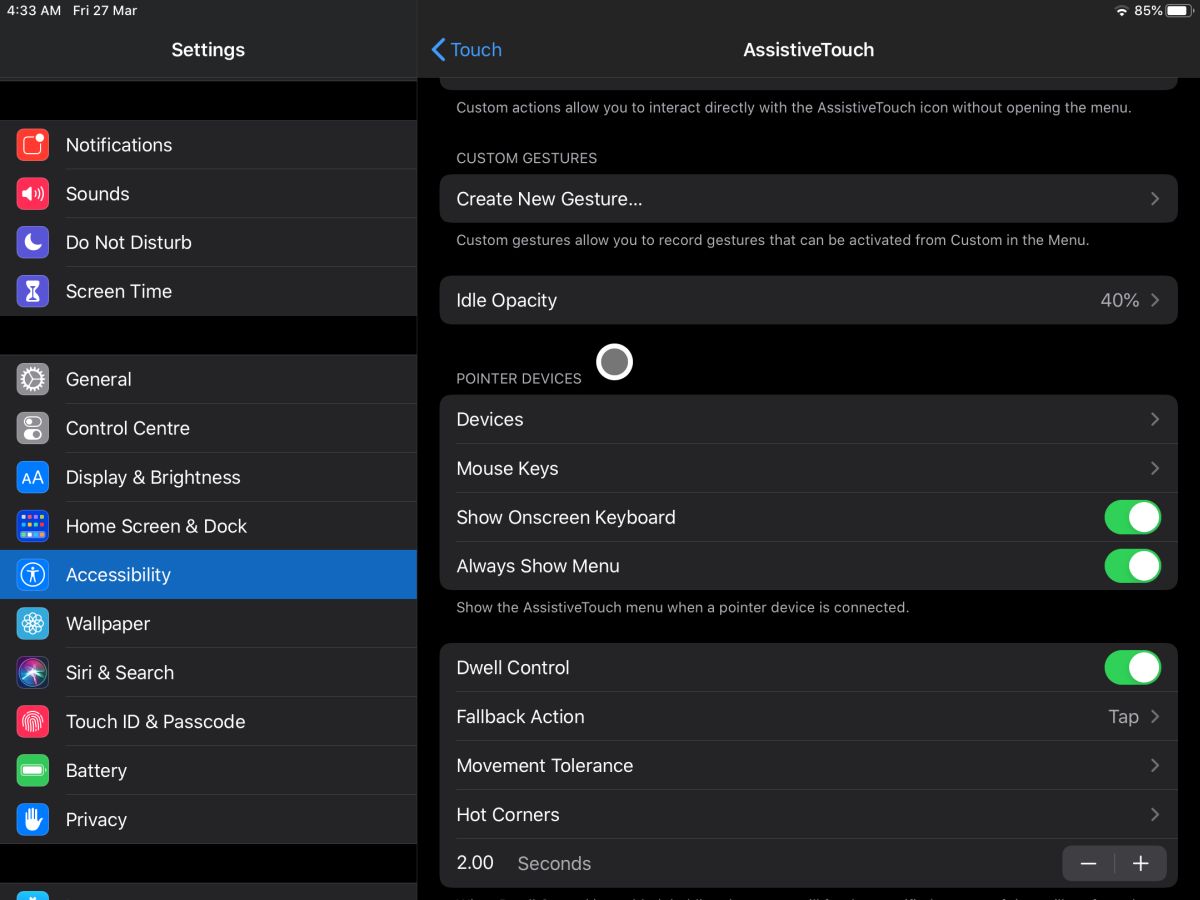 If this doesn't work, or the iPad is frozen to a point where even the touch screen isn't responsive, you need to force restart the iPad.
If your iPad has a home button, press and hold the power/wake button and the Home button until you see the Apple logo. It can take upto 30 seconds for it appear.
If your iPad does not have a Home button, you need to first press and quickly release the volume up button. Next, press and quickly release the volume down button. After that, press and hold the wake/power button until you see the Apple screen.
When the iPad turns back on, you should be able to move the mouse pointer again. If it is still stuck, remove the mouse or turn it off, or take it out of range of the iPad, and force restart it again.
Once you're able to interact with the iPad again, you can choose to pair the mouse again or remove it altogether.
This bug has been around for a while and there are users complaining about it in a few forums but it seems that it has yet to be fixed. Mouse support on the iPad itself is a bit glitchy even on the newer models so the feature could do with quite a bit of improvement.