How To Get The iPhone X Ringtone On Your Phone
The iPhone X has a new ring tone, and Apple is keeping it exclusive. If you don't have an iPhone X, you cannot officially get this ringtone. Apple does this every year but it limits exclusive content to wallpapers. For example, the latest iPhone model of the year will have a few wallpapers that won't appear on other devices even if they've upgraded to the latest version of iOS. This time, Apple has made one exclusive ringtone for the iPhone X. The good news is, it's surprisingly simple to get this exclusive iPhone X ringtone on your phone, and we mean both the iPhone and an Android phone.
Download iPhone X Ringtone
The folks at Lifehacker have the audio file in M4R format which is reserved for ringtones on the iPhone. They've also got a preview of the ringtone so you can listen to it before you decide whether or not it's worth using. Download the ringtone.
Transfer Ringtone To Phone
If you want to get the iPhone X ringtone on your iPhone, you're going to need to add it via iTunes, or via any other app that can transfer content to an iPhone. We suggest going with iTunes since it's free and you probably already have it on your desktop.
Connect your iPhone to your computer and open iTunes. Wait for iTunes to detect your iPhone. It will appear in the left column. Click the little arrow next to your phone to expand the content categories under it. You will see a Tones category. Drag & drop the file you downloaded on to the Tones category. Right-click Tones and select 'Sync' from the context menu. Allow iTunes to sync and take a fresh back-up.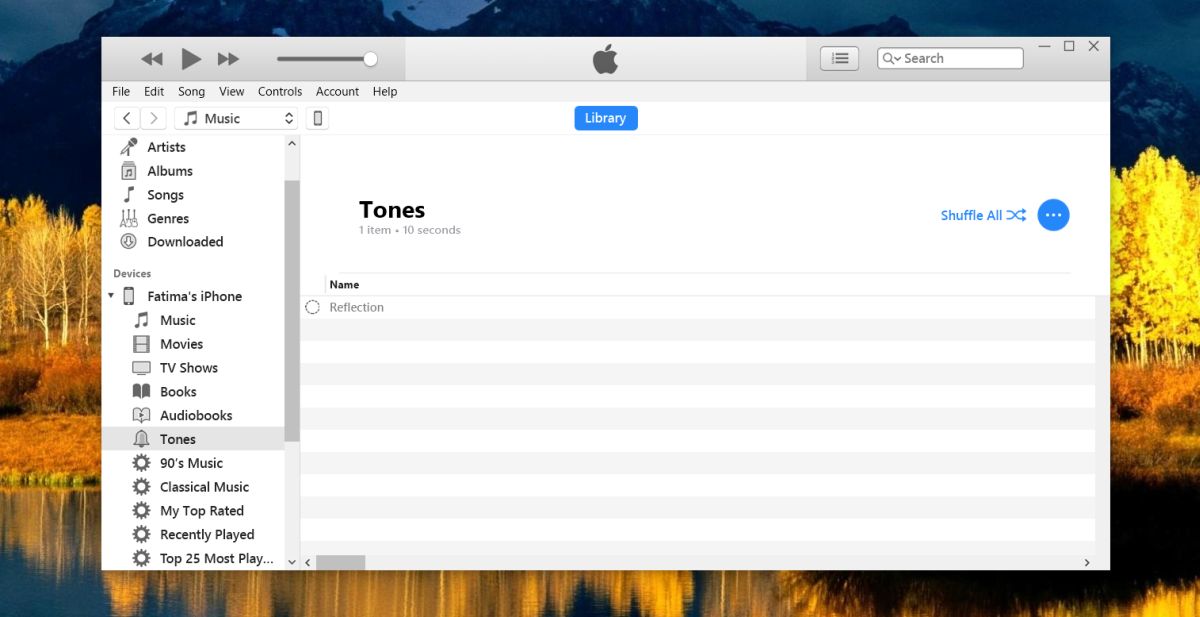 Open the Settings app on your iPhone. Go to Sounds and tap Ringtone. You will see the new ringtone, Reflection, appear at the top. Select it, and it will be set as your new ringtone.
On Android, things are considerably easier because you don't need iTunes. You do need to convert the M4R file to an MP3 file first. Once you do that, connect your Android phone to your computer. Access the device's internal storage. Copy the MP3 file you converted to the Ringtones folder.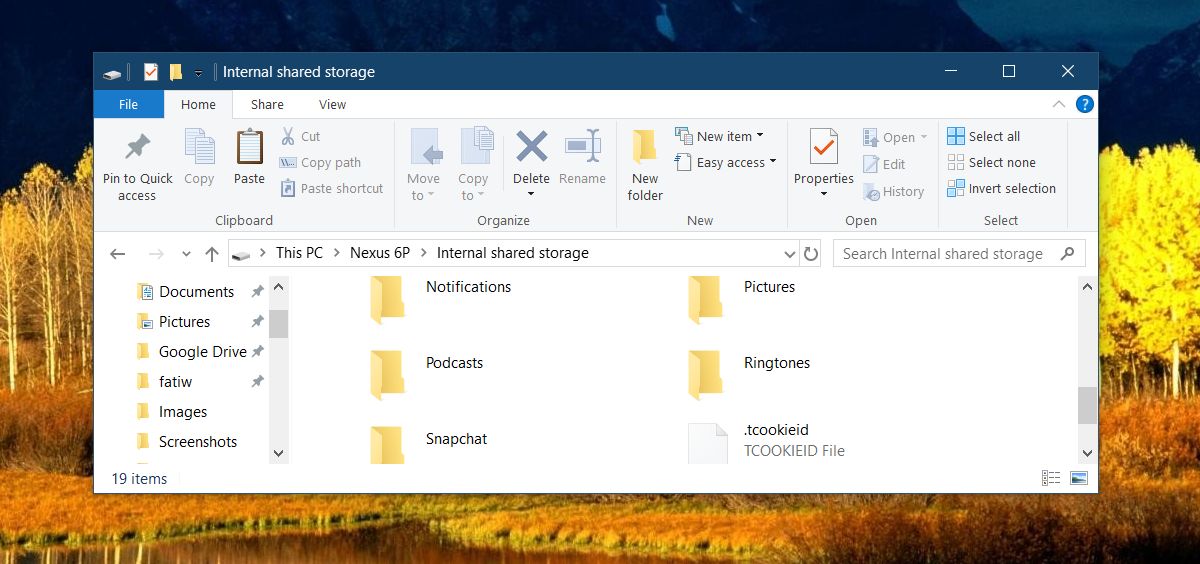 On your Android phone, open the Settings app and go to Sound. Tap Phone ringtone. Your ringtone should be listed with the other ringtones. If it isn't, tap 'Add ringtone' at the bottom and select it from your device's internal storage. That's all you need to do.
The new iPhone X ringtone isn't bad and if you're tired of all the old ones which haven't been refreshed in years, it's a good option.