Download The Official iOS 11 Wallpapers For iPhone And iPad
Every new iOS version comes with its own set of wallpapers. Say what you will about iOS, or Apple's products as a whole, there's no denying that their wallpapers are gorgeous. In fact, as far as visuals go, Apple has always had the upper hand. Even if you aren't getting the next iPhone, or you're not an iPhone user you might still want the new iOS 11 wallpapers. There's a new set available for both the iPhone and the iPad. You can download the official iOS 11 wallpapers right here.
A Cursory Look
The following thumbnails give you a cursory look at the new iOS 11 wallpapers. If you're not up to downloading them all, you can simply download the ones you like. The wallpapers were discovered in a leak by 9to5Mac.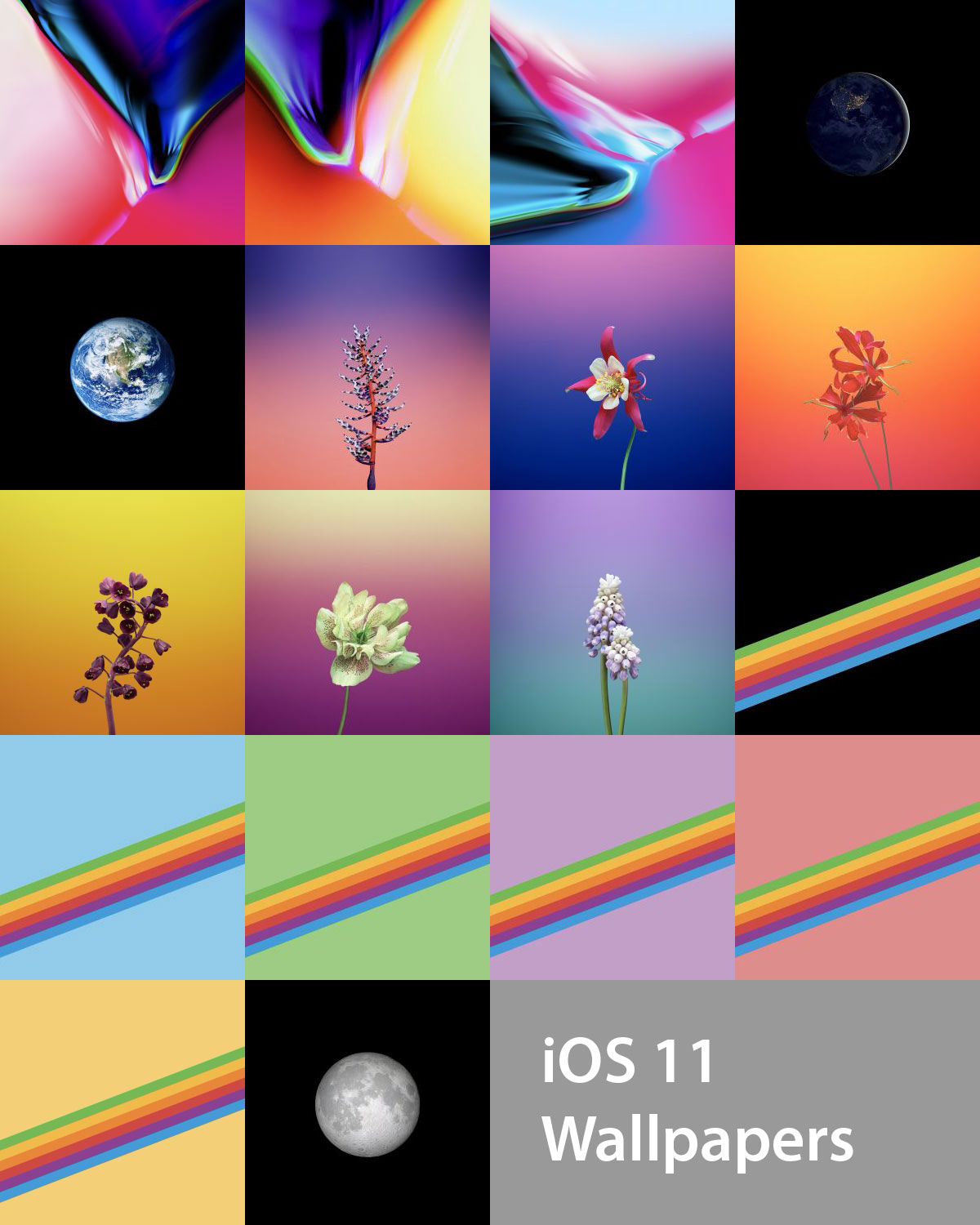 Download All iOS 11 Wallpapers
This Dropbox link will take you to a folder with the iOS 11 wallpapers for both iPhone and iPad.
If you're just looking for the iPhone wallpapers, you can download them all here. If you want, you can also download them selectively from the linked folder. Likewise, you can download iPad wallpapers enmasse or selectively.
Change Wallpaper On iOS
You need to save the images to your camera roll. You know you can't just paste photos to you iOS camera roll by connecting your device to your PC or Mac. It's best to save the wallpapers to a cloud drive and then download it to your device from there.
Open the Settings app and go to Wallpaper. Tap 'Choose a new wallpaper', and tap Camera Roll. Look for the iOS 11 wallpapers you saved to your camera roll, and simply tap it. When you set a wallpaper on an iOS device, it asks you if you want to change the wallpaper for just the home screen or for the lock screen as well. If you like two different wallpapers, you can set one for your lock screen, and the other for your home screen.
A Word Of Caution For Non-iOS Users
If you aren't on an iOS device, i.e. you're using an Android phone like the Pixel phone, the wallpaper might appear blurry when you set it. This isn't a problem with the quality of the wallpapers. On the contrary, not all Android devices display HD wallpapers well if they aren't the exact dimensions the device requires. We've personally experienced this on the Nexus 6P but it might be a problem on some other devices as well. Consider resizing the iPad wallpaper to fit your device.