How To Change Your Active Status On LinkedIn
LinkedIn introduced group messaging a while back and it was a predictable disaster. There is, to this day, no control over who can and cannot add you to a LinkedIn group message. Sometime after this feature was introduced, LinkedIn added the option to leave group message threads but it too was buggy. It took quite a while before the feature worked right. The latest addition that LinkedIn has made is that it now tells everyone when you're online, much like a messaging app. By default, this option is enabled. Here's how you can change your Active status on LinkedIn.
Change Your Active Status – LinkedIn App
Open the LinkedIn app and tap your profile picture at the top. Tap the cogwheel button to go to settings and select the Privacy tab. On the Privacy tab, tap the Manage Active Status option.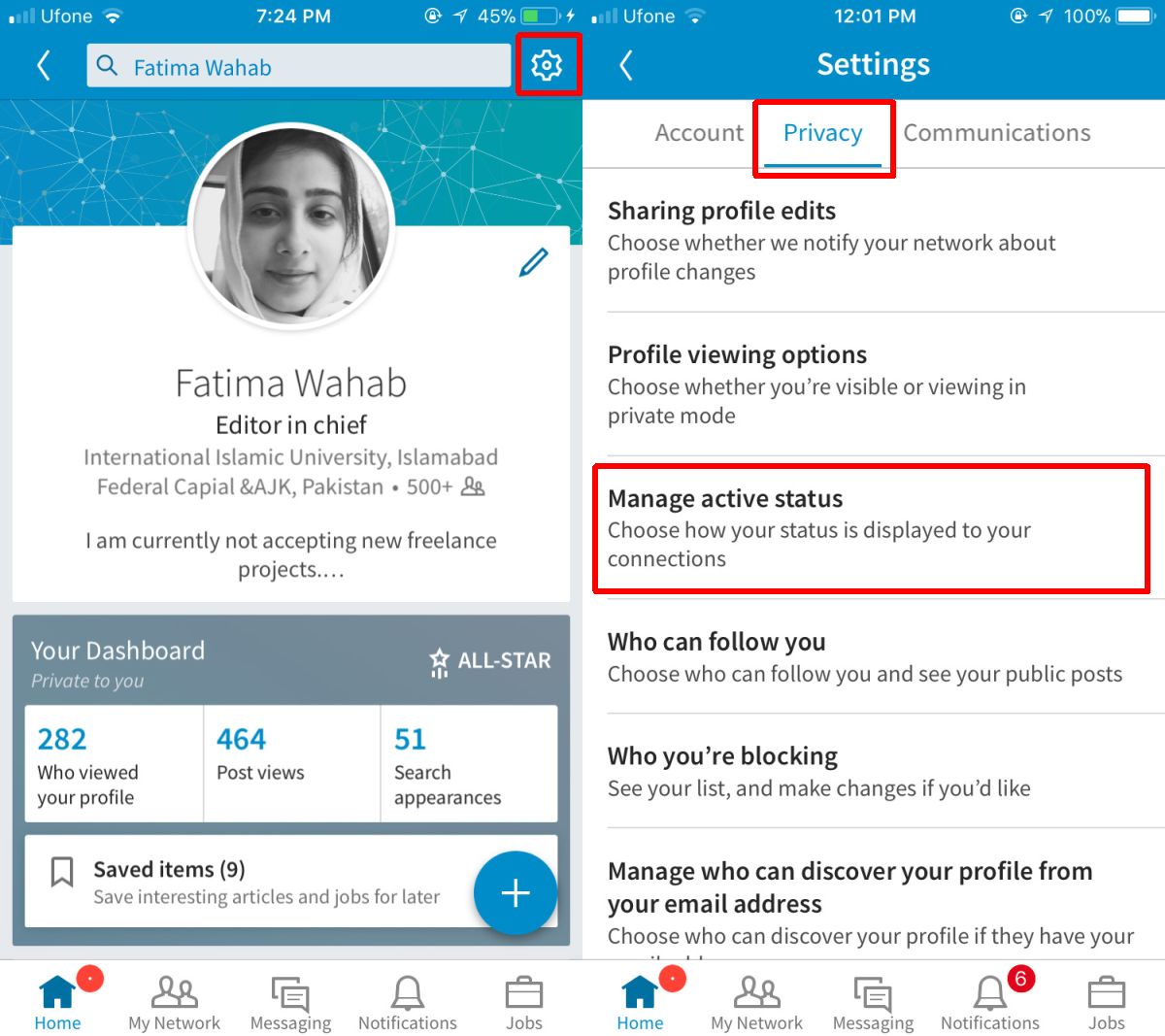 Here, you can manage your active status. It can take upto thirty minutes for your Active status change. It doesn't matter if you're turning it On or Off. When you change the setting, make sure you see the Settings Updated banner at the top. If you don't see the banner, it means your setting hasn't been changed. Exit the app and try again.
If you want to keep your Active status visible but hide it from select people, you can. Simply enter their name in the 'Hide active status from select people' bar.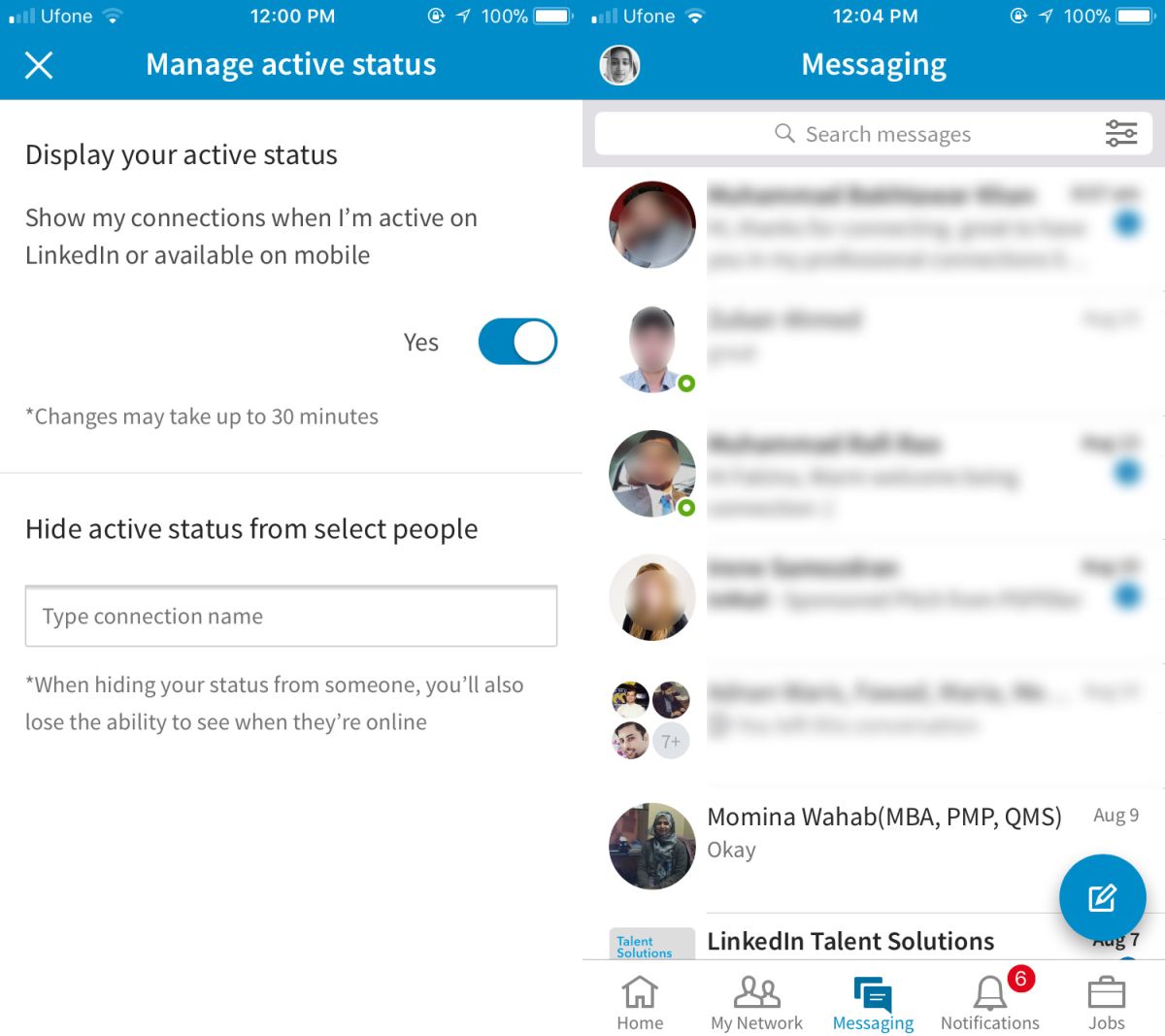 Change Your Active Status – LinkedIn Web
Sign into LinkedIn and click your profile thumbnail at the top right. From the dropdown, select 'Settings & Privacy'. Go to the Privacy tab and look for the Active Status option.

What Is LinkedIn Active Status
Active status lets you see if people you're about to message or have messages are online. You can't see a person's active status if you visit their profile, however you can see if they're online in the Messaging tab. The tab also tells you what platform a person is online from. For example, if someone is online on their phone, LinkedIn will tell you the person is online via Mobile.
Like LinkedIn's profile views feature, if you turn off your own Active status, you cannot see the active status for other users. Likewise, if you hide your active status from select profiles, you will in turn not see their active status.
It's possible LinkedIn will start showing you people's active status on their profiles. Perhaps they will add that as a premium feature. To some, this feature is going to be annoying but for others, especially people who often cold-call, this could be pretty useful. The feature should not have been enabled by default though. If you don't see the Active Status option just yet, make sure your app is up to date. If you're running the latest version of the LinkedIn app, give it a few days and the feature will be activated soon.