How To Delete Website Specific Data From Safari On iOS
Safari on iOS works like all other browsers do. For every domain, and every page you visit, Safari saves data for each site. This may contain cookies, cached images, and more. Like all browsers, Safari lets you delete all cookies that it has stored and clean your cache. If however, you want to delete website specific data from Safari, you need to look elsewhere. The feature is built into the browser but you might not know just where it is and how to use it. Here's how you can delete website specific data from Safari On iOS.
Delete Website Data
Open the Settings app and tap Safari. It is in the default apps' group. Tap it and scroll to the very bottom of the Safari app's preferences. Tap 'Advanced'.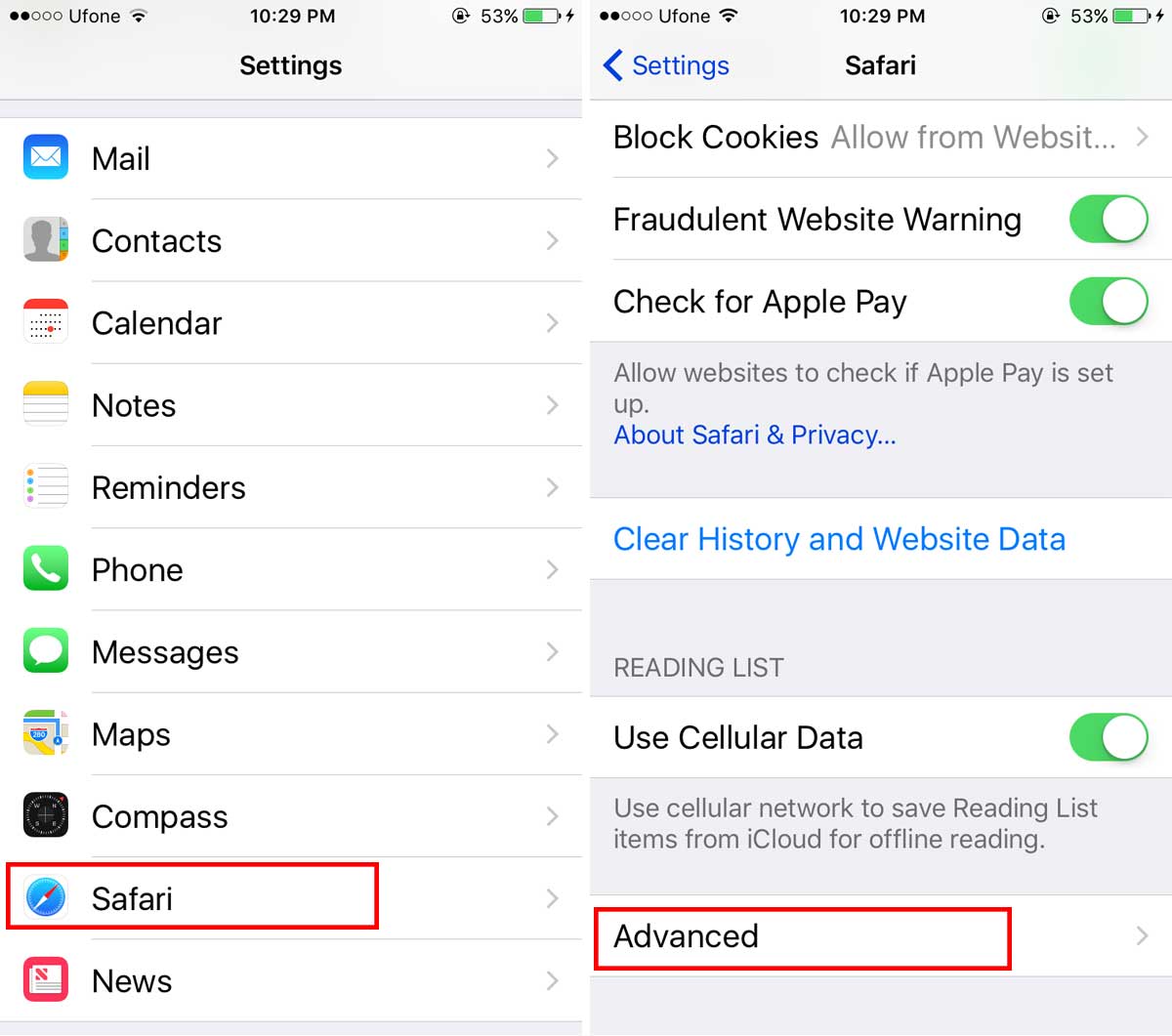 On the 'Advanced' screen tap the 'Website Data' option. The Website Data screen lists all domains that Safari has saved data for. If you're on iOS 10.2 or older, you will see a list of domains. If you're on iOS 10.3 or above, you will also see a search bar at the top of the website list. iOS 10.3 is still in beta so you don't worry about not seeing the search bar. The search bar makes it easier to find data for a specific domain. On iOS 10.2, you have to find the domain manually. Either way, the data is there.
To delete website specific data from Safari, swipe left on the domain in the list. A delete button will appear. Tap it and the data will be deleted. Alternatively, if you want to delete data for multiple websites quickly tap the edit button. Each website listed on the Website Data screen will show a delete button on the left. Tap it to delete data for that particular website.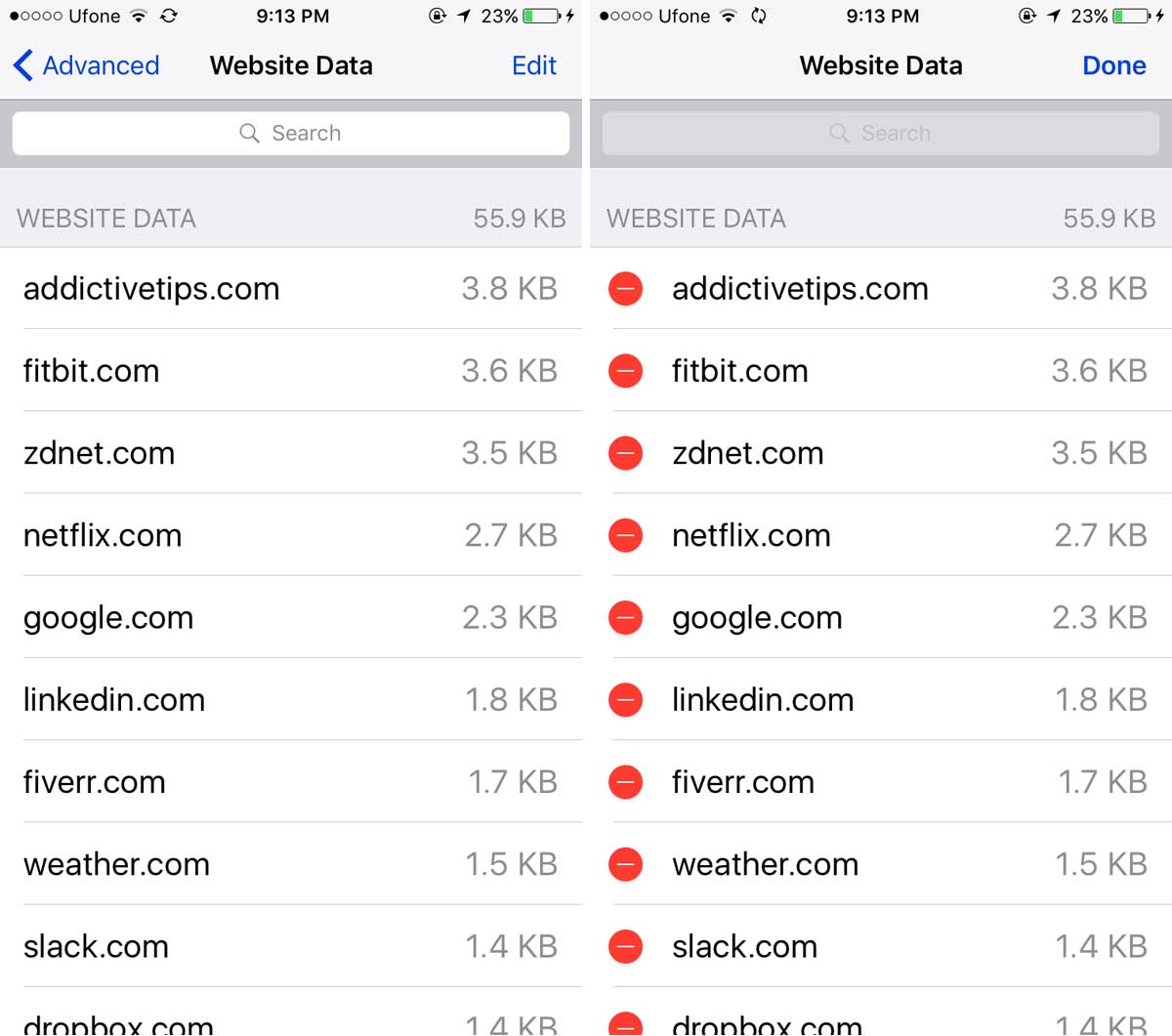 Regardless which version of iOS you're on, the full list of websites doesn't load. You have to tap 'Show All Sites' to view the complete list. If you want to remove all website data indiscriminately, tap the 'Remove All Website Data' option at the very bottom of the Website Data screen.
Delete Website From History
Removing website data will not remove it from your browsing history. To remove all website data and clear your history, return to the main screen of Safari's preferences. There is a 'Clear History and Website Data' option here. Tap it and both your browsing history and all website data will be deleted.
To delete history for a specific website, open Safari and tap the Reading List icon at the bottom. Tap History and search for the domain you want to remove. Swipe left to delete it.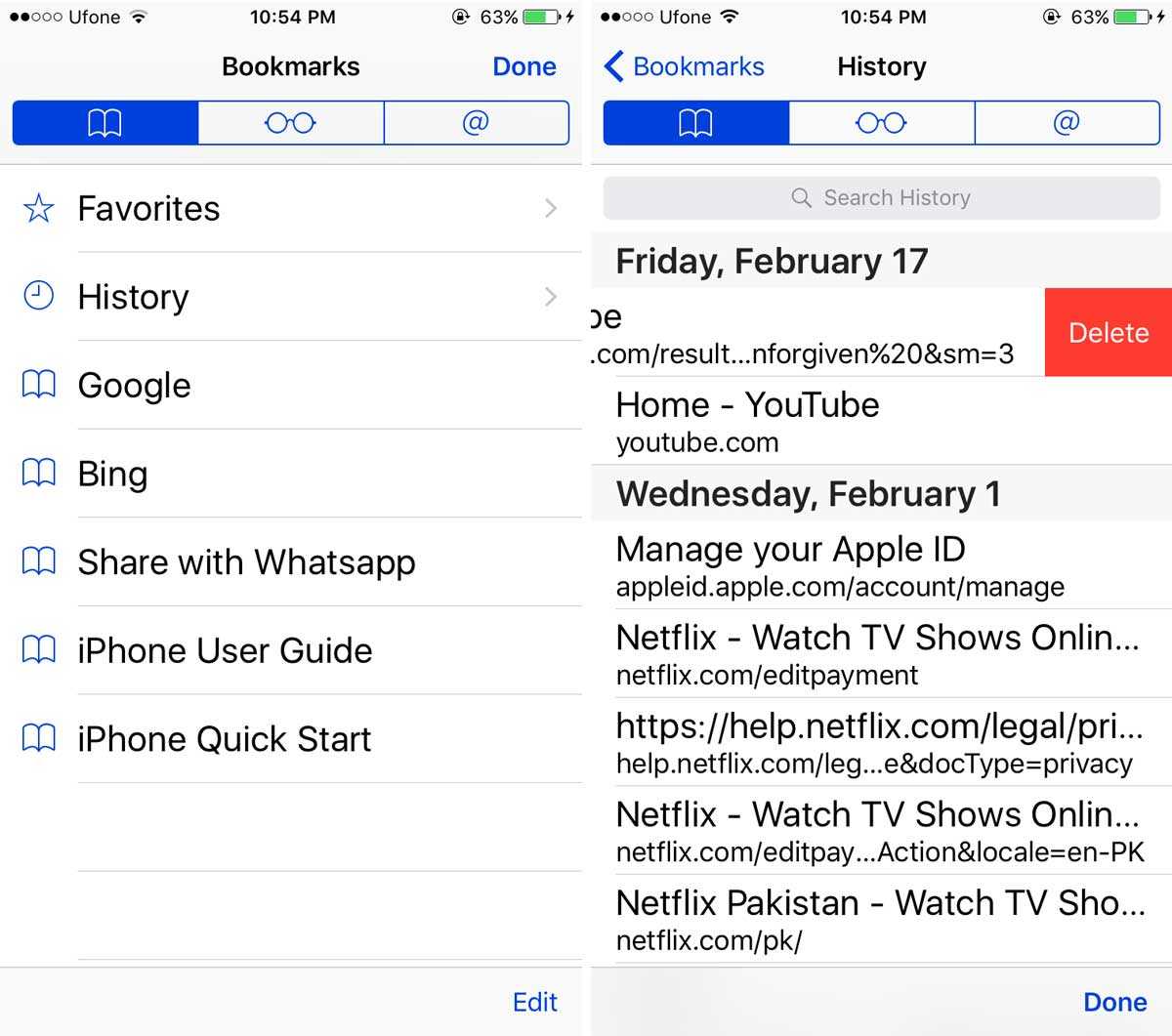 If you often need to delete website specific data from Safari for a particular domain, consider browsing it in Private mode to save yourself time.