How To Reply To An Instagram Story With Photos And Text
Instagram stories are doing a little better than Facebook and Messenger stories. It's probably  because Instagram is an app centered on images just like Snapchat where the stories features has been 'borrowed' from. Instagram stories have a 24 hour expiration date but within that period, you can reply to an Instagram story. There are some exceptions that we will discuss as well but the bottom line is you can reply to an Instagram story. You can reply with a text message and as of a few days ago, you can reply with photos and videos as well.
Reply To An Instagram Story
To reply to an Instagram story, you need to view it. Tap an account's thumbnail at the top of the home feed to view their story. At the bottom of the story, you will see a text input box. Next to it is a camera icon. To reply with text, start typing in the text input box, and tap send. To reply with a photo or video, tap the camera button.
You can take a live photo or, if you swipe up, you can select a photo from your camera roll to send. If you're taking a photo, you can apply face filters. You can add stickers and draw on a photo before sending it.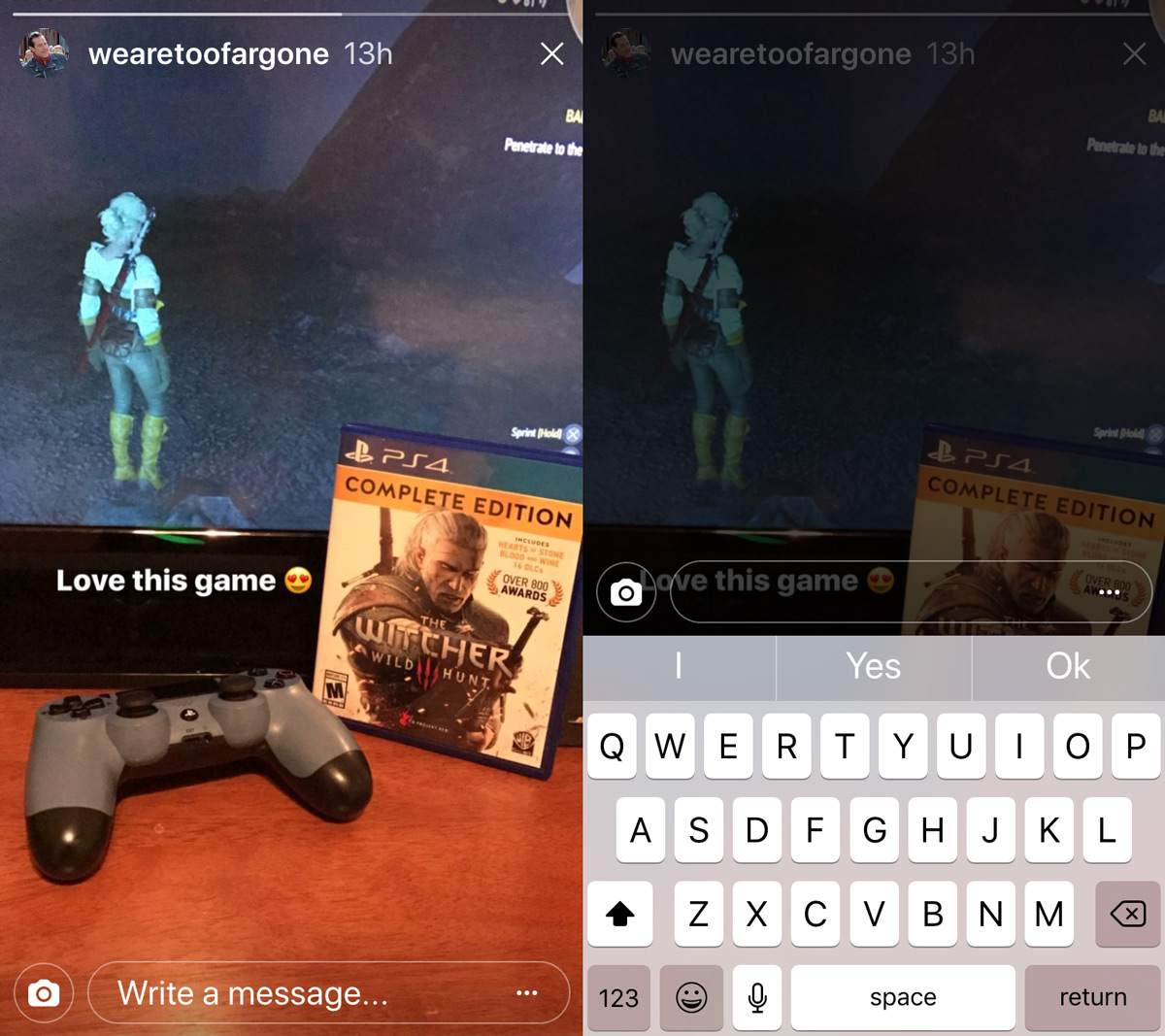 No Reply Option
We stated early on that there are exceptions to replying to an Instagram story. Users have the option to allow or block replies from users who they don't follow. If you don't see a reply option under a story when you view it, that means the account has restricted replies to just those that it follows.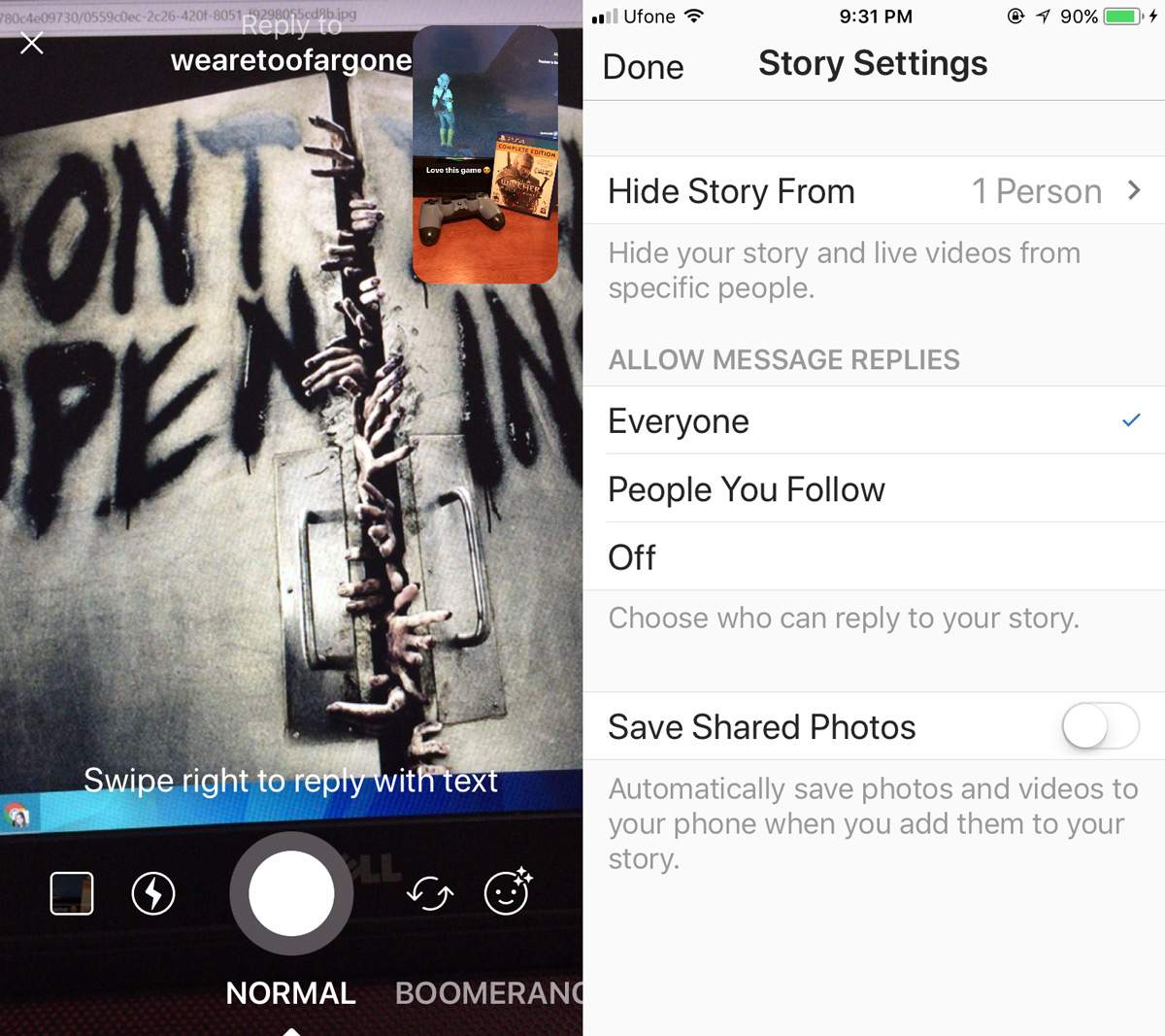 You will see the reply option for those accounts that allow everyone to reply to a story. If you want to limit who can reply to your story, you can. Open Instagram and tap the camera button at the top left. On the camera view finder screen, tap the cog wheel button at the top left. This will take you directly to the Story Settings screen. In the Allow Message Replies section, select who you want to allow replies from. If you want to turn off replies indiscriminately for everyone, select the 'Off' option under this section.
This audience selection is based purely on accounts following each other. It's a reasonable way to prevent spam as well as harassment. For large brands, this is just one simple way to filter out noise, or to engage with potential customers depending on how they use the feature.