How To Send And View Links In Snapchat
Snapchat has just added a slew of new features. You can now add voice filters and background to a snap. The backgrounds are really an extended use of the apps's sticker and eraser tools. The noteworthy addition in this version is the ability to send and view links in Snapchat. Up until this update, only brands could share links. The feature is now available to all Snapchat users.
The ability to send and view links in Snapchat snaps comes with an update to the app. You must update to the latest version of the app in order to use it.
Add A Link To A Snap
Open Snapchat and take a picture. You will be taken to the editing screen which has a new button. Tap the paperclip/attachment button. This will open a browser window inside Snapchat. Enter a link here. If you give Snapchat access to your clipboard, it will be able to read any link you've copied to it.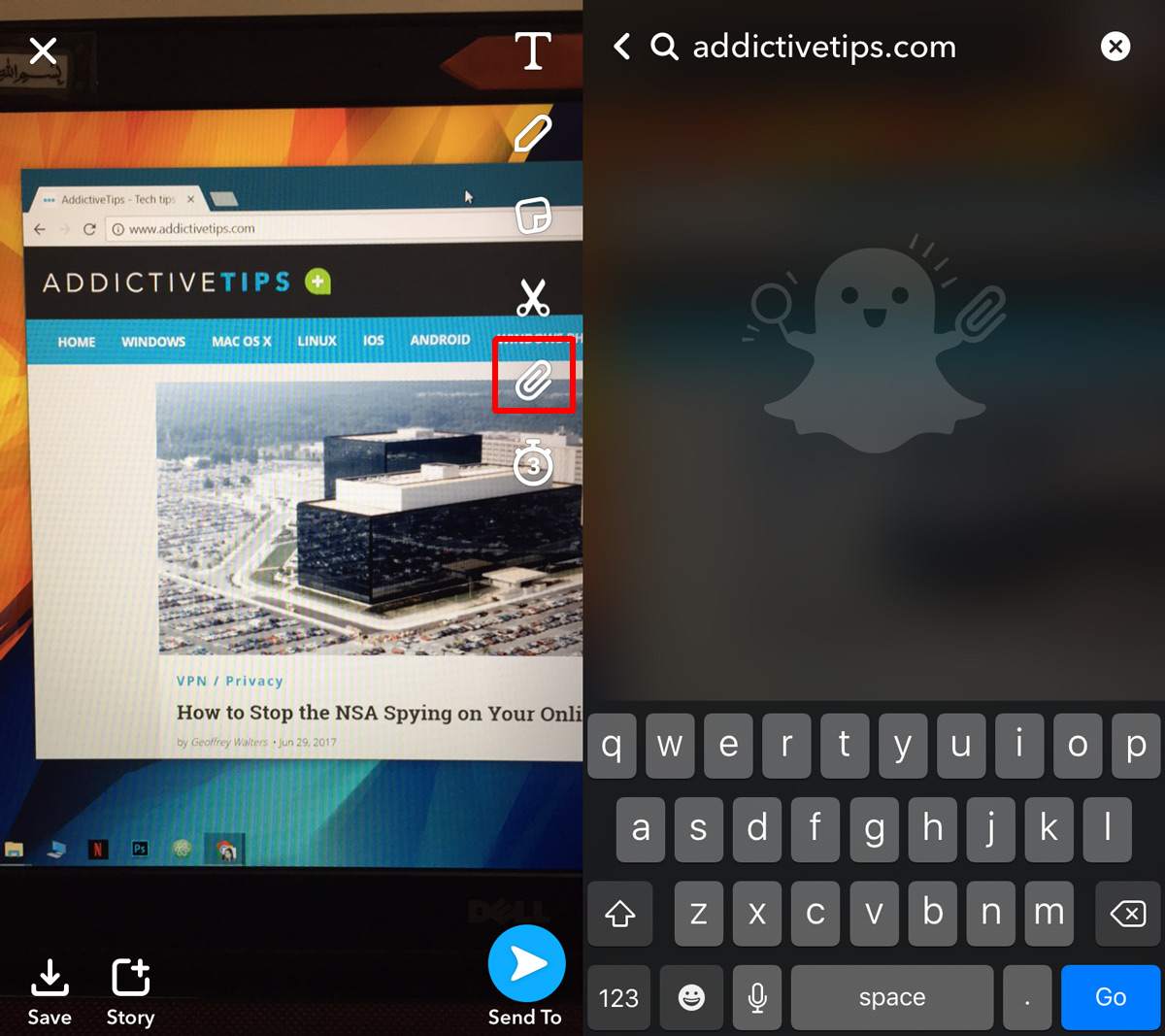 Enter the URL and wait for it to load. You don't have to wait for the entire page to load. Just wait until the Attach to Snap button appears. Tap the button to send a link with your snap.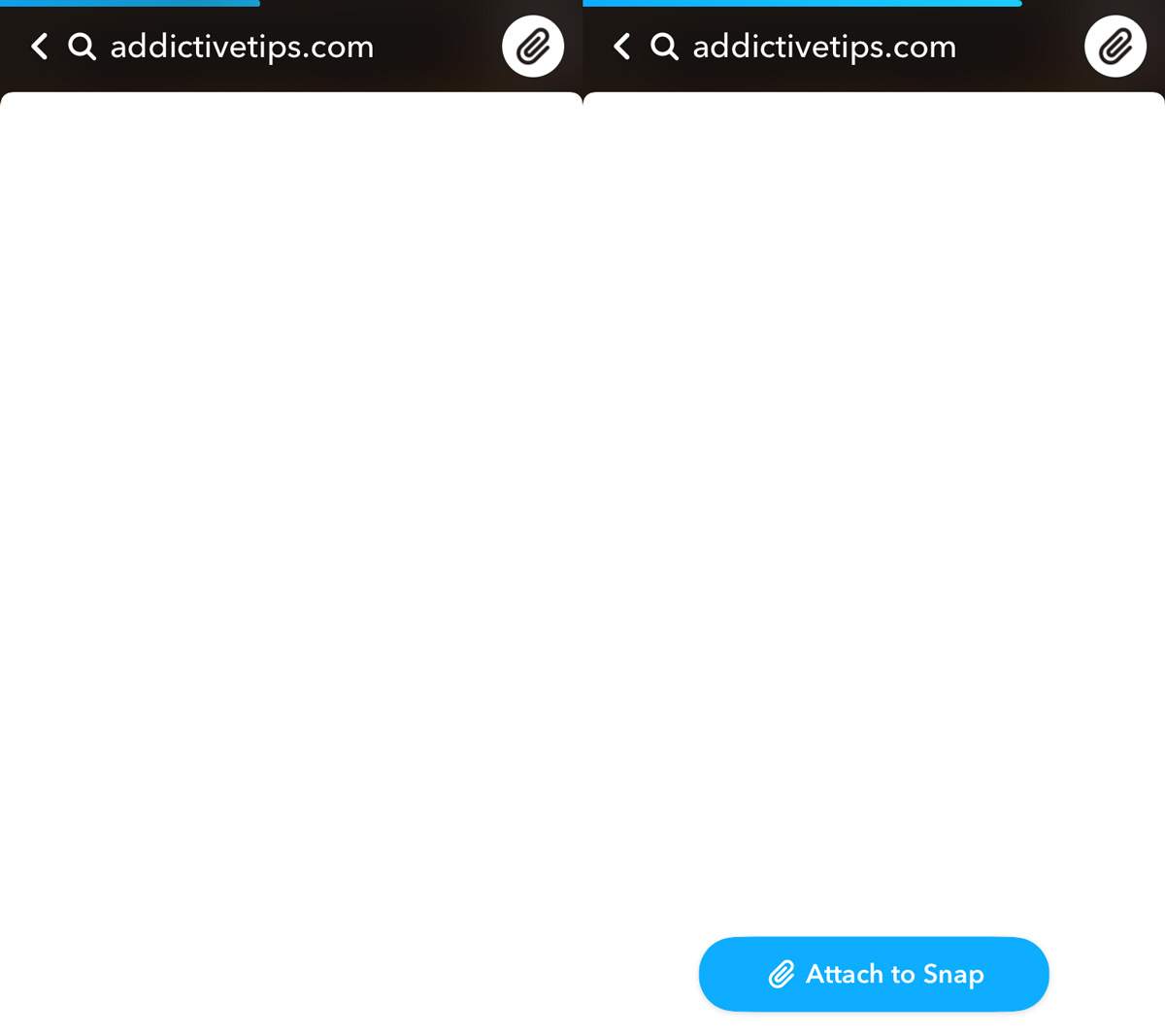 Next, select a friend to send the snap to and your link will be sent with it.
View Link In Snapchat
The link doesn't obscure a snap. Your contact will receive the snap like any other snap. There is literally no indication that there is a link added to the snap which, in all fairness, is ridiculous. To view the link, your contact must swipe up on the snap.
The link can be viewed again when the snap is replayed. Of course, once the snap has been viewed, and replayed, there is no way to view the link again. The link is, for all intents and purposes, a component of the snap itself.
The feature is great for anyone that uses Snapchat for advertising. It's going to help small businesses, maybe. It has its flaws though i.e. you can't tell if a snap has a link attached to it. The link may as well just not be there. Unless you add text to your snap telling your friend to swipe up and view it, they will treat it like any other snap. The easy way to work around this, even if Snapchat doesn't want any icons to obstruct the image you've sent, is to perhaps add a little icon next to the notification inside the app showing the new snap. At least this is a feature Facebook won't be tempted to copy.