How to set sound only notifications for an app on iOS
Notifications are generally supposed to be visual so that you can tell what the notification is for. If you, for example, get a new email notification from Gmail, you will want to know who it's from. You will definitely want to know that the Gmail app is what sent you a notification. This holds true for all productivity apps however, if you want to set sound only notifications for an app, you can do so easily on iOS.
Sound only notifications
This is set on a per-app basis and you can freely customize it.
Open the Settings app and scroll down the list of installed apps. Tap the app that you want to set sound only notifications for. The app's details screen will have a Notifications option listed there. Tap it to go to the Notifications configuration for that app.
When you allow an app to show notifications, it always enables visual notifications. iOS, by default, never sets it so that an app will only send sound notifications. The Notifications are set to show on the lock screen, stack in the Notification Center, and show as a banner. There is also a switch below the 'Alerts' section for Sounds.
Tap the little check marks under each type of alert and leave the sound switch on. From this point forward, the app will not show you any visual notifications however, you will hear new notifications sounds.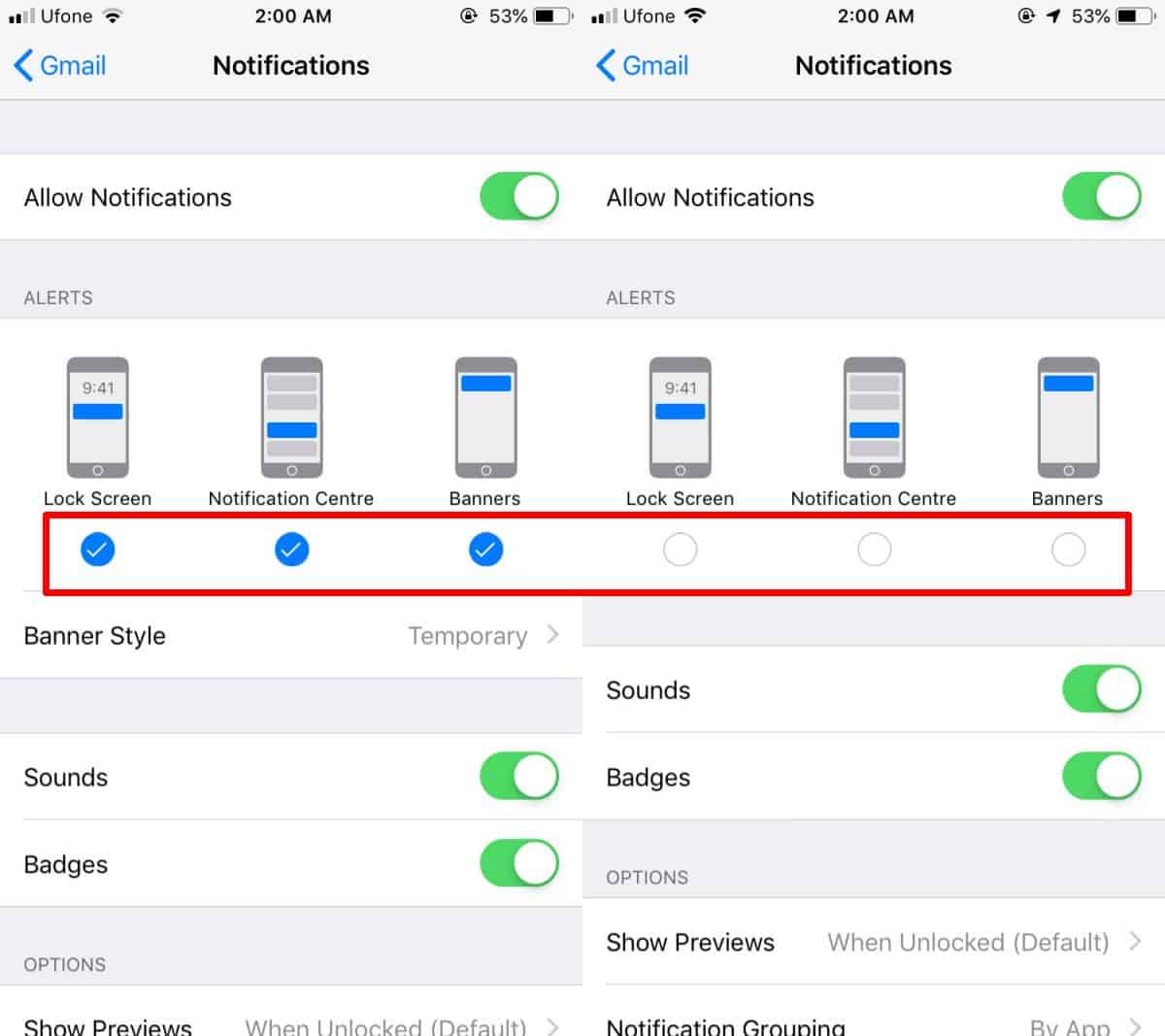 Obviously, this isn't optimal. You do need to know which app sent you a notification. You may not want the banner alerts or the lock screen alerts to distract you so it's enough to disable those. The sound will alert you when there's new activity and you can swipe down and open the Notification Center to see what the alert was when you have time.
On that same note, you can also have apps deliver silent notifications. All you need to do is turn 'Sounds' off. You can also change what type of notifications you get and again, just have them stack in the Notification Center. Think of it as a sort of 'Do not disturb' but app specific which, oddly enough doesn't allow you to add selective apps to it, or exclude them selectively.
The downside of this is that you cannot choose what sound is used when an app sends you a sound-only notification. There are no customization options there so setting this up for more than one app might be counter-productive.